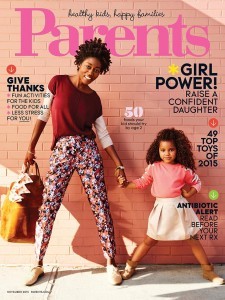 Dr. Jim Wilde, professor of Emergency Medicine in the Medical College of Georgia and an infectious disease expert with Children's Hospital of Georgia, cautions Parents magazine readers about administering antibiotics to children when they really don't need them.
Wilde says, "Unless we drastically change the way we use antibiotics, they may become of no benefit to anyone."
Parents magazine: Does your child really need an antibiotic?
November 2015 issue*
*Because the online version of the story does not include the full text, the cover photo links to a pdf of the print version.