"Relational Inequalities: An Organizational Approach," a book written by Dr. Dustin Avent-Holt, an associate professor of sociology in the Pamplin College of Arts, Humanities, and Social Sciences, has won two national awards by the American Sociological Association.
The ASA, the major professional association in sociology, is organized into 52 different sections. The book was awarded the "Outstanding Book Award" from two sections, including the section of Inequality, Poverty, and Mobility.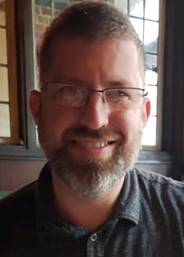 "This book is meant to really help us understand why such inequalities exist, and how we could reorganize the places where we work, get educated, worship and play to reduce them," said Avent-Holt. "And so my coauthor Don Tomaskovic-Devey and I wrote the book to really highlight how those processes play out, through social relationships within particular organizational contexts."
The book also received The Max Weber Book Award, named after famous sociologist Max Weber. Each section of the ASA accepts nominations of books published in the last two years to be considered for the awards and selects from among the books nominated. These sections represent the core academic audiences to which the book is targeted.
Avent-Holt said the culmination of the book began about a decade ago. He and Tomaskovic-Devey worked on a series of articles on these topics for years, eventually leading to the book. He was surprised when he found out the book was nominated for ASA awards.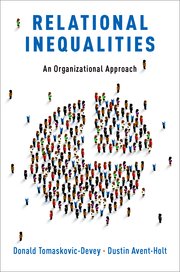 "I was initially shocked, but ultimately very humbled to be recognized by my peers," he said. "When you write a book like this you hope lots of people read it, but to have them read it and deem it important enough to grant these awards is such an honor. It provides a kind of validation for the ideas we have developed and the extensive collaboration we engaged in."
Avent-Holt also mentions that he is not done writing and is currently working on two new projects.
"Writing the book has really solidified for me the importance of studying inequalities, especially in light of the politics right now which is shining a spotlight on so many inequalities in our society," he said. "I am working with others to really test some of the core ideas that we developed in the book on how organizations shape inequalities."
Avent-Holt joined Pamplin College's Department of Sociology, Criminal Justice and Social Work in 2013. He earned his master's degree in sociology from North Carolina State University and his doctoral degree from the University of Massachusetts.