At the beginning of the year, Dr. Kim Davies, dean of Pamplin College of Arts, Humanities, and Social Sciences, proudly announced the appointment of three new department chairs.
As of Jan. 1, Dr. Seretha Williams is the new chair of the Department of English and World Languages, Dr. William Hatcher is the new chair of the Department of Social Sciences and Dr. Ruth McClelland-Nugent is the new chair of the Department of History, Anthropology, and Philosophy.
"Each of these leaders has important qualities that I value in our college leadership, including the ability to represent well the concerns of faculty and students, to think outside the box, to present new ideas and to speak up when they disagree with me," Davies said about the three new appointments. "They listen well and they work well with their fellow chairs and colleagues, both within and outside of Pamplin College."
All three chairs served in interim roles before being appointed to their permanent positions and did outstanding jobs in the interim, Davies said.
"They understand that my goal is to have us all think of ourselves as Pamplin faculty who collaborate for the good of the college and who work together to advance the best interests of our departments, programs and students," she said. "Given my high confidence in their ability to lead, I was not surprised that, in every case, more than two-thirds of their departmental faculty endorsed a more permanent appointment to these roles."
Williams, who began at Augusta University (then Augusta State University) in the fall of 1998 and has worked in the Department of English and World Languages for 23 consecutive years, said she is honored to be the department's new chair.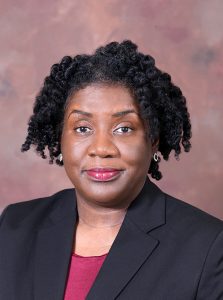 "Much of my career has been devoted to mentorship and program building, and this role allows me to continue helping faculty, staff and students attain their professional goals," Williams said. "Additionally, I am eager to develop my skills as a leader and to contribute to the vision of Pamplin College."
The Department of English and World Languages has a long tradition of excellent teaching, nationally recognized scholarship and creative activity and community outreach. Recently, the Department of English and World Languages was awarded the Augusta University Program Teaching Excellence Award for 2021-22, Williams said.
Over the years at Augusta University, Williams has served as the coordinator of the Minority Advising Program and as the interim director of the Women's Studies Program at Augusta University. She also co-founded the Black Faculty & Staff Association (BFSA) at Augusta University and she is the editor-in-chief of Third Stone Journal, an open-access digital journal that focuses on the theme of Afrofuturism.
Dr. William Hatcher became the director of the Master of Public Administration program and an associate professor of political science at Augusta University in 2015 after serving as an associate professor at Eastern Kentucky University. From 2017-2018, he served as the director of integrated studies in Pamplin College at Augusta University. He is also the co-editor-in-chief for the Journal of Public Affairs Education.
In 2021, Hatcher received the Outstanding Faculty Award from The Graduate School and was also awarded the 2019 Outstanding Faculty Award from Pamplin College.
"I'm humbled to be named chair of Social Sciences," Hatcher said. "Our department houses innovative and meaningful programs in the following areas: criminal justice; health, society, and policy; intelligence and security studies; political science; public administration; social work; and sociology."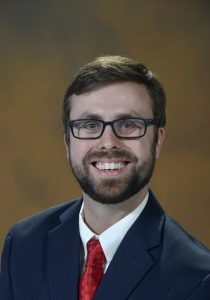 According to Hatcher, the Department of Social Sciences offers six undergraduate degrees and two graduate degrees (a Master of Arts in Intelligence and Security Studies and an MPA program).
"Our faculty is made up of amazing scholars and teachers who make a difference in the lives of their students and the overall community," Hatcher said. "I'm looking forward to doing all that I can do to help them continue to excel. But perhaps the most rewarding part of the job is helping our students achieve their educational goals."
McClelland-Nugent came to Augusta University (then Augusta State University) in 2005. Over the years, she has received several awards, including the Caught in the Act of Promoting University Value "Inclusion" from the Office of Faculty Development and Teaching Excellence in 2017 and Caught in the Act of Great Teaching in 2016.
McClelland-Nugent's research is in transatlantic popular culture, from the rowdy heroines of Restoration comedies to military nurses in World War II movies. Her dissertation considered the image of witches, rebels, and heretics in 17th century English cheap print. More recently, her research has focused on gender in 20th-century comic books, including the place of psychology and other sciences in early Wonder Woman comics.
From the moment she arrived in Augusta, McClelland-Nugent said she was impressed by the faculty and students at Augusta University.
"One of the things that made me want to take the job was talking to our students who staffed the hotel where I stayed. They were so positive and enthusiastic about the school and the opportunities they saw it gave them," McClelland-Nugent said. "I really wanted to be part of those opportunities. I don't think I had ever been in a town where people spoke so highly of a college as much as this community did about then ASU."
"In fact, I remember getting a discount on a car rental once because I taught in the same department as 'Cowboy Mike' Searles, my now-retired colleague who gave regular talks about Black cowboys," she added.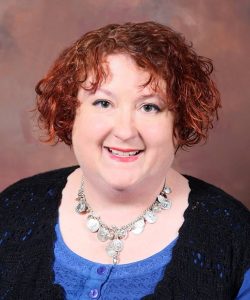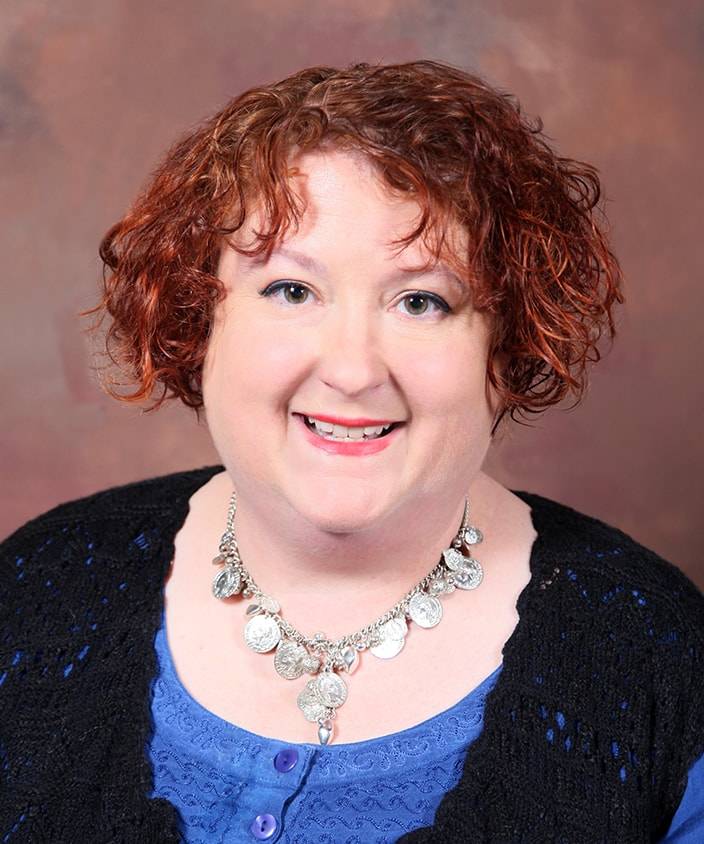 McClelland-Nugent said she is excited about the opportunity to lead her ever-growing department, which is filled with faculty who have a deep commitment to teaching and mentoring.
"When I came to ASU, our department offered a history major, a history-secondary education major and minors in anthropology and philosophy," McClelland-Nugent said. "Now, our programs have expanded and we also offer a major in anthropology, a major in history with a concentration in public history, a certificate in museum studies, another certificate in health humanities and a graduate certificate in bioethics."
"And our anthropology program has added a biological anthropology specialist who is teaching cool classes like forensic anthropology," she added. "We also just added a museum studies professional who will serve as the director of the Guardhouse Museum."
The possibilities are endless when it comes to the future of the Department of History, Anthropology, and Philosophy, McClelland-Nugent said.
"For students who love learning about the past, about other cultures, about clarifying their thinking and sense of ethics, the Department of History, Anthropology and Philosophy can help them achieve that goal and figure out how to turn it into employment," she said. "It's a really great time to be leading my colleagues in this department that I love."