Augusta University's incoming students are beginning to move through the orientation process, which, like nearly all campus programs this spring and summer, has moved to a virtual experience.
This shift from in-person to virtual orientation comes shortly after the opening of Augusta University's new Office of New Student and Family Transitions — an office that focuses on orientation, transition and family engagement programming. Lyndsey Williams Mayweather was named the inaugural director of the office in December 2019.
"I never expected my first orientation as the director of this office to go like this, but it's been a real learning experience," said Williams Mayweather.
Augusta University's orientation has transitioned from an in-person program to a hybrid experience, with the first piece of orientation taking place virtually over the summer, and the in-person piece occurring in August when students return to campus.
"It's definitely different, but it still feels like orientation, which is most important," said Williams Mayweather.
The first session of virtual orientation begins June 1.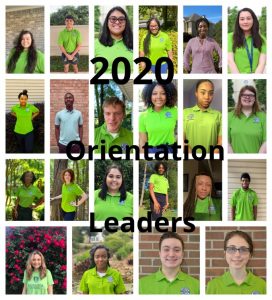 The office is working diligently to keep students engaged in the coming months.
"To keep students connected with AU over the summer, they'll be mailed surprises throughout the next few weeks," said Williams Mayweather. "And where orientation is normally a 'one and done' experience, we're going to engage with students throughout the summer on shorter touchpoints, just to check in."
The Office of New Student and Family Transitions couldn't do its work without its orientation leaders. Stormy Davis, a junior psychology major and lead orientation leader, has been working to replicate the in-person experience in a digital environment.
"I am still beyond excited for orientation even though it's not taking place in person," Davis said. "Since most of us are staying home and have more time on our hands, it gives us more time to interact with students."
The schedule for orientation can be found on the orientation website.