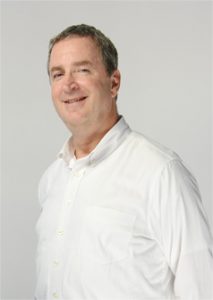 The Augusta University Master of Public Administration program will host a public conversation with Gary Warner, director of planning and landscape architecture at Cooper Carry, on April 19 at 6 p.m. in University Hall, Room 248.
Warner will discuss Cooper Carry's contract with Downtown Augusta's re-development project—part of the Transportation Investment Act—and his work in urban planning.
With more than 20 years of experience in design and planning in the Southeast, Warner is uniquely suited for the sort of urban renovation Augusta is considering. Now in his sixth year with Cooper Carry, Warner specializes in parks, gardens and public spaces and is an expert in the design of safe, inclusive and accessible play areas for children with disabilities.
Cooper Carry is the landscape architecture firm contracted to develop proposals for the utilization of TIA in downtown Augusta. Current plans include major renovations to Telfair, Broad, Fifth and Greene Streets. Other traffic corridors, such as Gordon Highway and the Riverwalk are also being considered.
This event is free and open to the public. Seating is limited. To RSVP, please contact Dr. William Hatcher, director of the Master of Public Administration program, at wihatcher@augusta.edu.