A play based on photographs from the Peach State is headed to Cajun Country.
Dr. Melanie Kitchens O'Meara, assistant professor of performance studies in the Department of Art and Design at Augusta University, along with six of her students, will be traveling to Louisiana State University this week to present Moving Photographs: A Vanishing Georgia to an audience as part of the HopKins Black Box Theatre's 2019-20 season. 
Moving Photographs: A Vanishing Georgia is a play O'Meara wrote in collaboration with a group of students, which brings to life several historic photographs taken in Augusta that are housed in the University System of Georgia's Vanishing Georgia Photographic Collection.
"I have been intrigued by the Vanishing Georgia Collection for a long time. In fact, I taught a class on this collection of photographs when I was teaching at the University of Georgia, and that was about 10 years ago," O'Meara said, explaining that she learned about the collection from an acquaintance who was working to digitize the photographs in 2004. "Once I started reading about the collection, I immediately wanted to know more."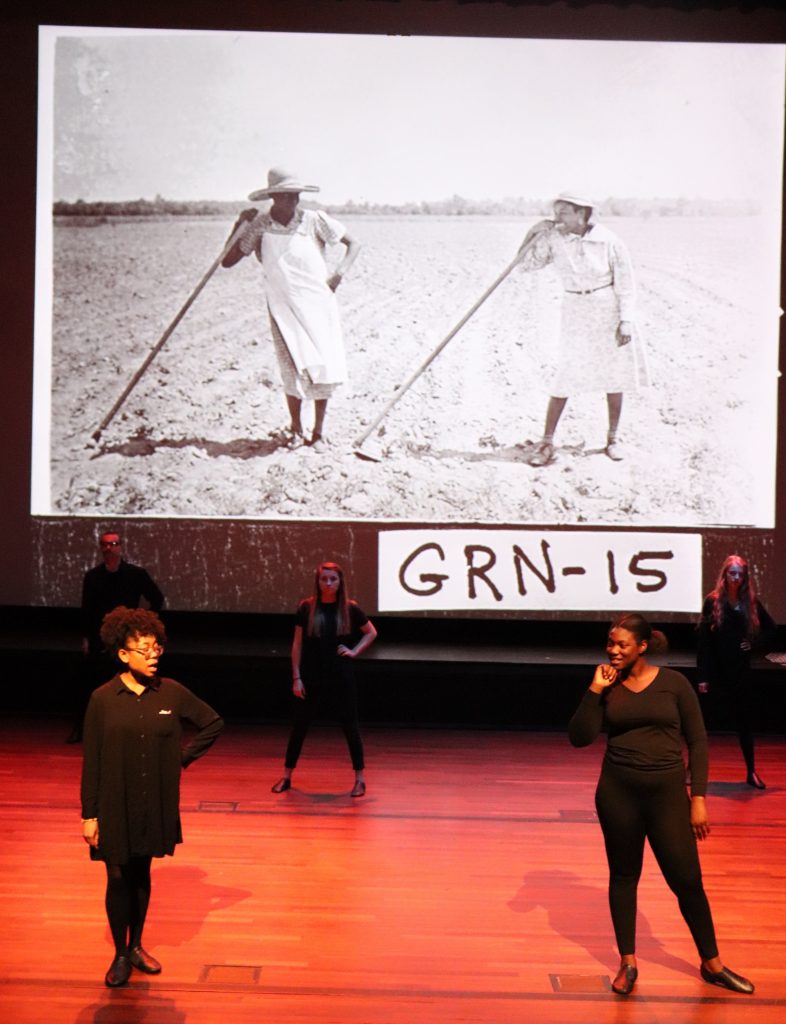 The Vanishing Georgia Collection is an archive of about 18,000 private photographs from Georgia collected from 1977 to 1996.
"These archivists and historians were driving around in this school bus to different towns," O' Meara said, explaining they used a repurposed school bus that had been transformed into a mobile photograph lab. "They would announce in the newspapers and over the radio, 'Hey, we are coming to your town. Bring your photographs to the bus.' I liked that image and I started thinking, 'What can I do with this in terms of creating a performance?'"
A few years ago, O'Meara developed a solo performance based on some of the photographs that were eventually published in a journal, but she always knew she wanted to develop a group show.
"Last spring, it just seemed like the right time and the right batch of students to really develop a group show," O'Meara said. "But, I'll admit, it was the first time I've ever gone into a rehearsal process without having a full script in front of me."
O'Meara had already planned the basic structure of the show and some of the scenes, but it wasn't a completed script.
"I had about 50 photographs from the 18,000 photos that are in the collection, and I went to the students and said, 'Hey, these are the photographs that I'm most attracted to, let's play with these,'" she said. "I gave them particular ways to write about the photos and the collection. Then, I started taking what they were writing and integrating it into what I had already written. So, we were still in the writing process when we started rehearsals. That was a little scary, but a lot of fun."
Having the students work with her on the script made them even more invested in the show, she said.
"This group of students is fabulous," O'Meara said. "They really care about this show and love it. And they have definitely been bitten by the (acting) bug."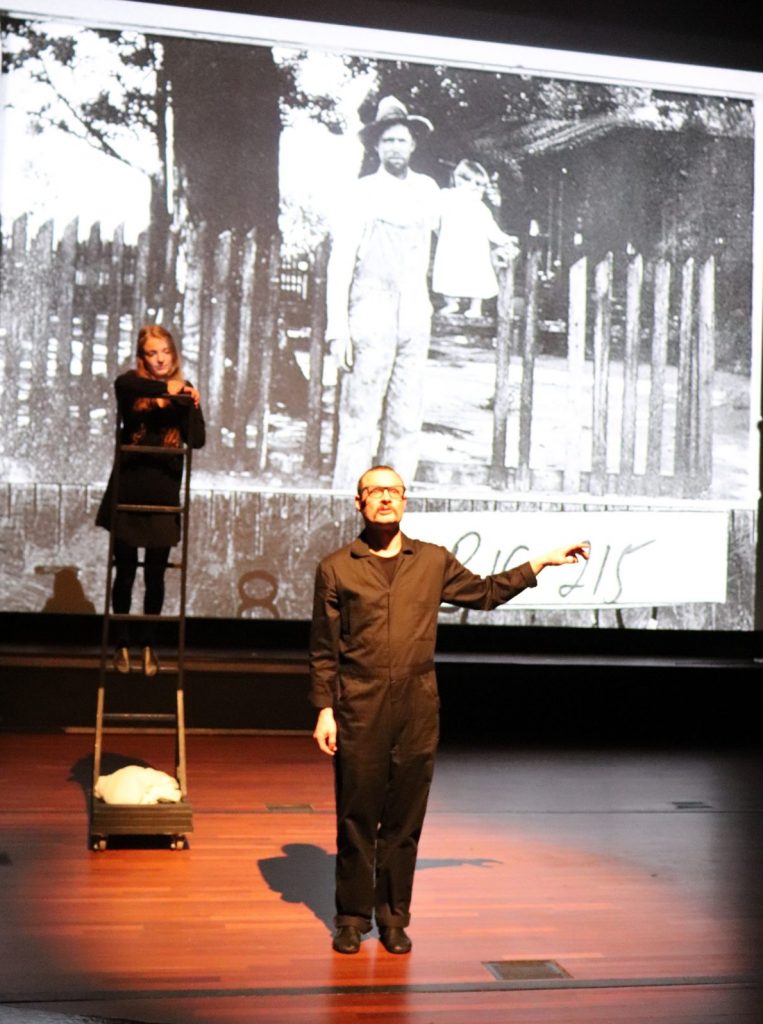 But this isn't the first time portions of this play have been on the road, O'Meara said.
"Before we put this show on in the Maxwell Theatre here at Augusta University in March, we traveled it to the Patti Pace Performance Festival in New Orleans in February," O'Meara said. "We just did five scenes because we were in the early process of working on the show, but that's where people saw the show and the grad students from LSU were like, 'This is interesting. We want to be able to do what they did.'"
As a result, LSU invited O'Meara and the students to perform the show at HopKins Black Box Theatre on Thursday, Sept. 12.
O'Meara, who received her master's and doctoral degrees at LSU, is looking forward to introducing the six students to her former stomping ground.
"It is exciting to go to LSU with these students because I'm like, 'This is a possibility for you. You could go to graduate school and study performance studies right here at LSU,'" O'Meara said. "Of the six students going, five of them are performers, and one of them is the stage manager that runs all of the technology. And my contact at LSU, he is a former student from here. He had a bunch of classes with me and wanted to go to grad school. I helped him get into the LSU program, so I think it will be great for these six students to meet him and get exposed to what LSU has to offer."
O'Meara, who is an Augusta native, joked that it will be interesting to see how the audience in Louisiana connects with a play based on Augusta photographs.
"That is somewhat of a challenge in taking this show to Louisiana," O'Meara said. "You're still in the South, so you are still dealing with a lot of similar historic issues and you tackle them, but it's not community specific. It will be interesting to see and hear the response that people have to the show, who are not necessarily directly connected to the history."
But O'Meara said the response from audiences in Augusta over the past several months has been extremely positive, so she is confident those attending the show at LSU will enjoy the play.
"Many of the stories that we tell use the photographs as a stepping-off point," O'Meara said. "They engage the history of the people and the places, but maybe not a specific person or place, because maybe we don't know who that specific person is. So, I think that people who see the play appreciate connecting with their roots and revisiting history."