A movie filmed at the Children's Hospital of Georgia in 2016 was released on digital and DVD on Dec. 15 by Universal Pictures Home Entertainment.
The Reason, a faith-based movie, stars Academy Award winner Louis Gossett Jr., Tatyana Ali and Burgess Jenkins and tells the story of how a boy's leukemia diagnosis changes the lives of everyone around him.
Many employees at Augusta University and the Children's Hospital of Georgia helped make the movie possible by providing assistance during the seven days of filming on campus in February and March of 2016.
Children's served as the primary backdrop for all the hospital scenes, with the exception of the pediatric intensive care scenes, which were filmed inside the Simulation Center at the J. Harold Harrison, M.D. Education Commons. In addition, the Ronald McDonald House and Professional Building 1 were used for several office scenes. Viewers may also recognize parts of Broad and Ellis streets in downtown Augusta in the movie.
More information about the movie and purchasing options are available on the UPHE website, and digital retailers include iTunes, Amazon Prime, Google Play, and DirecTV.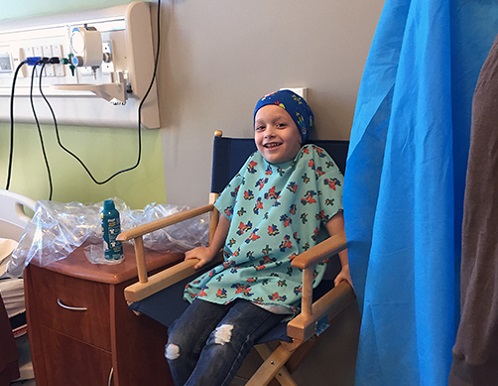 Producers Kenneth and Cindy Sirls have partnered with the charitable organization Convoy of Hope.
"For every view of this movie, you will help us to be able to provide a meal to a child," said Ken Sirls in an email this week. "We greatly appreciate your support!"
Additional cast members in The Reason include  Beverly Todd, Kelly Carlson, Alan Powell, Sara Antonio, Kristopher Wente and former Green Bay Packers player Michael Montgomery.