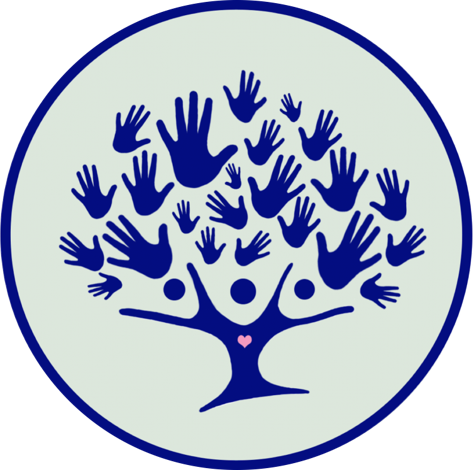 Child Enrichment, a nonprofit organization serving the Augusta and Toombs Judicial Circuits, works to help abused children overcome their experiences and rebuild their lives. Since the organization's founding in 1978, they've helped over 22,000 local children.
There's only one problem.
The organization is running out of space in its current office building. So, they approached Wier/Stewart, a creative firm local to Augusta, and Augusta University for help.
Students in the media planning and design class taught by Dr. Marsha Loda, associate professor of marketing, were tasked with responding to a request for proposal (RFP) created by Wier/Stewart. In their proposal, students developed a media plan, marketing materials and other deliverables intended to increase Child Enrichment's brand awareness and drive fundraising.
This isn't the first time Loda has used experiential learning to teach her students marketing concepts. In fact, she's worked with Wier/Stewart for almost a decade.
"Wier/Stewart approached the Hull College of Business about 10 years ago, and expressed an interest in seeing solid, hirable marketers come out of the college," Loda said. "I asked what skills students needed, and the media planning and design class was borne out of that conversation."
Students enrolled in the course learn how to use Adobe design programs as well as the different media choices available to marketing professionals. The course culminates in a capstone project for a real client, Wier/Stewart.
"The project is for students to learn how to use the design elements, learn the different media choices, and then combine those things in a media plan," Loda said. "Students also design some of the elements of their plan using the Adobe software."
Each year, Wier/Stewart presents the students with an RFP. Students work together in groups, and at the end of the semester they pitch their proposals and Wier/Stewart selects a "winner."
The winning group is the only group in the class that will receive an "A" on the project.
"No matter how hard the other teams work, there can only be one winning team," Loda said. "That's the way it works in the real world."
Tera Bonsell, senior marketing major, was a member of the winning team.
Their strategy included researching what motivates people to donate money to nonprofit organizations
"We looked at the demographics for who gave, how they gave and the best ways to reach these people," Bonsell said.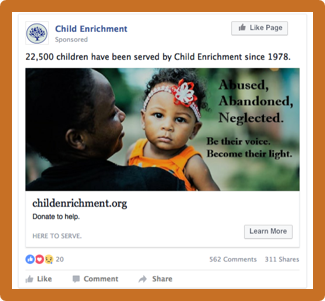 After completing their research, the team designed digital advertisements and social media posts and created a proposal for a "Wish List Wednesday" campaign.
"We wanted to highlight the healing and help that Child Enrichment provides, but also highlight the need for this organization in our community," Bonsell said. "This nonprofit is making a difference and needs help."
Bonsell said her team was excited to learn that Wier/Stewart selected their project as the "winner," and knowing that they had helped Child Enrichment was more valuable than any grade.
"It was an amazing feeling to know that all of our hard work had paid off and that Child Enrichment not only liked our idea, but it resonated with them," she said. "In the end, we wanted them to like it. Wier/Stewart was judging us, but it was about the customer. They wanted something they could use that would help them help children. So, we wanted to win for them."
Experiences like these are the reason Loda keeps asking Wier/Stewart to work with her students on this project.
"It's been an awesome experience for the students," she said. "They do amazing things, and one student left the class with a full-time job and another with an internship. How much more can you learn about a potential hire than to see them come up with a strategy, develop that strategy and present it? That's about as real as it gets."