AUGUSTA, Ga. – The Augusta franchise owners of Moe's Southwest Grill® are donating $2,000 to the Children's Hospital of Georgia in honor of PGA golfer Bubba Watson.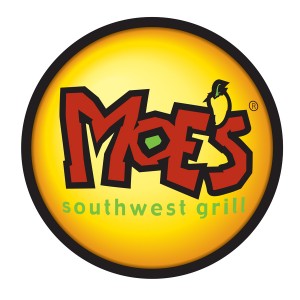 On a recent episode of the "Tonight Show with Jimmy Fallon," Watson told Fallon that during Masters® Tournament week in 2012, while his wife was at home with their newly adopted son, he ate burritos every day for 10 days straight – and won the tournament. He continued the tradition in 2014. On Fallon's show, Watson declared that he would be eating burritos every day during this year's tournament and noted that one of his favorite places in Augusta to get burritos is Moe's Southwest Grill. Watson created a stir on Twitter with the hashtag #BurritoWeek.
"We're pleased that Moe's burritos are a part of Bubba Watson's Masters experience," said Chris Smith, one of the Moe's Augusta franchise owners. "To thank him for his support of our restaurants, and for generating a lot of buzz for our burritos during his time in Augusta, we want to honor him by making a donation to our favorite Augusta-based charity in his name."
Moe's Augusta has a long-standing relationship with Children's Hospital of Georgia, which is the local franchise group's charity of choice. Moe's Augusta holds an annual fundraiser for the hospital called Joeys 4 Juniors during which the location offers the "Joey Bag of Donuts" burrito for $4 and donates $2 to the hospital for each burrito sold. In 2014, Joeys for Juniors raised $6,500.