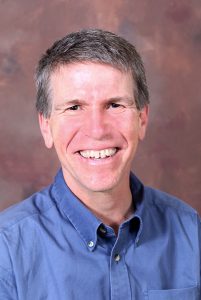 Assistant Professor Jim Minick has been awarded the 2017 Appalachian Book of the Year award from the Mountain Heritage Literary Festival for his debut novel, Fire Is Your Water.
The award was announced at the Mountain Heritage Literary Festival's 13th annual meeting at Lincoln Memorial University in June.
Fire Is Your Water explores the life of Ada Franklin, a faith healer living in rural Pennsylvania in the 1950s. After a fire claims her family's barn, and the lives of the animals inside, Franklin finds her faith shaken and her miraculous ability to heal all but severed. All seems lost until Franklin meets an agnostic named Will Burk and Burk's pet raven, Cicero.
In addition to Fire Is Your Water, Minick has authored four other books and made a name for himself an expert memoirist and poet. His memoir, The Blueberry Years, won the Best Nonfiction Book of the Year from the Southern Independent Booksellers Association, and his work has been featured in publications including Poets & Writers, Oxford American, the San Francisco Chronicle and The Sun.