AUGUSTA, Ga. — Marc Miller, Dean of the James M. Hull College of Business at Georgia Regents University, has been named GRU's Executive Director of Economic Development and Entrepreneurial Engagement. He will begin this new role Aug. 1, and Hull College's Associate Dean Mark Thompson will begin serving as the business school's interim dean. A national search for the dean position is set to begin in August with the new academic year.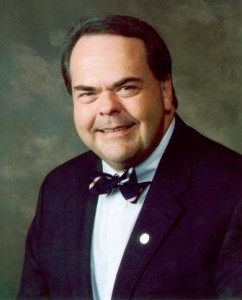 "Dr. Miller has been an integral part of the institution's success for more than 15 years, and I believe this director position will be a seamless transition for him," said Gretchen Caughman, GRU's Interim President and Provost. "With his strong background in business administration and management, I am confident Dr. Miller will continue GRU's reputation for excellence."
Miller is charged with fostering economic development by expanding university relationships with off-campus communities. He will also be responsible for creating a culture of entrepreneurship and innovation within the institution's research and academic programs.
Miller joined GRU in 2000 as an Associate Professor of Business Administration and, after six years of serving in this capacity, became the dean of the business school.
Through his leadership, Miller secured millions of dollars in major gifts that led to not only the naming of the college after philanthropist James M. Hull, but also the establishment of the university's Knox School of Accountancy in honor of the late businessman Peter S. Knox III.
Miller is credited for Hull College's ranking as one of the nation's top business schools by the prestigious The Princeton Review and its distinguished accreditation from the Association to Advance Collegiate Schools of Business (AACSB). In addition, Miller supervised the development of GRU's first health and science related business dual degree programs – the M.D./M.B.A. degree and the STEM-MBA Option.
Miller is an award-winning researcher with published works in the Journal of Distance Learning Administration, Interactive Business Communication Exercises and Computers in Human Behavior.
He earned his bachelor's and master's degrees in business administration at Augusta College before it became a part of Georgia Regents University. He also received a doctorate from Auburn University in management information systems.