Augusta University is known for making history.
For instance, the Medical College of Georgia received national attention when the late Dr. Robert B. Greenblatt developed the first monthly oral contraceptive pill for women.
The university made headlines again when the Children's Hospital of Georgia pioneered extracorporeal membrane oxygenation technology, establishing the Southeast's first ECMO program. Hundreds of infant lives have been saved through this artificial heart-lung bypass treatment.
The university marked a more personal milestone when widely recognized psychologist Dr. Tiffany Townsend joined the faculty four months ago as the school's first African-American female chief diversity officer.
"I am really honored to be the first black woman to hold this position at the university, and I hope my work inspires other young black women to reach their goals as well," Townsend said.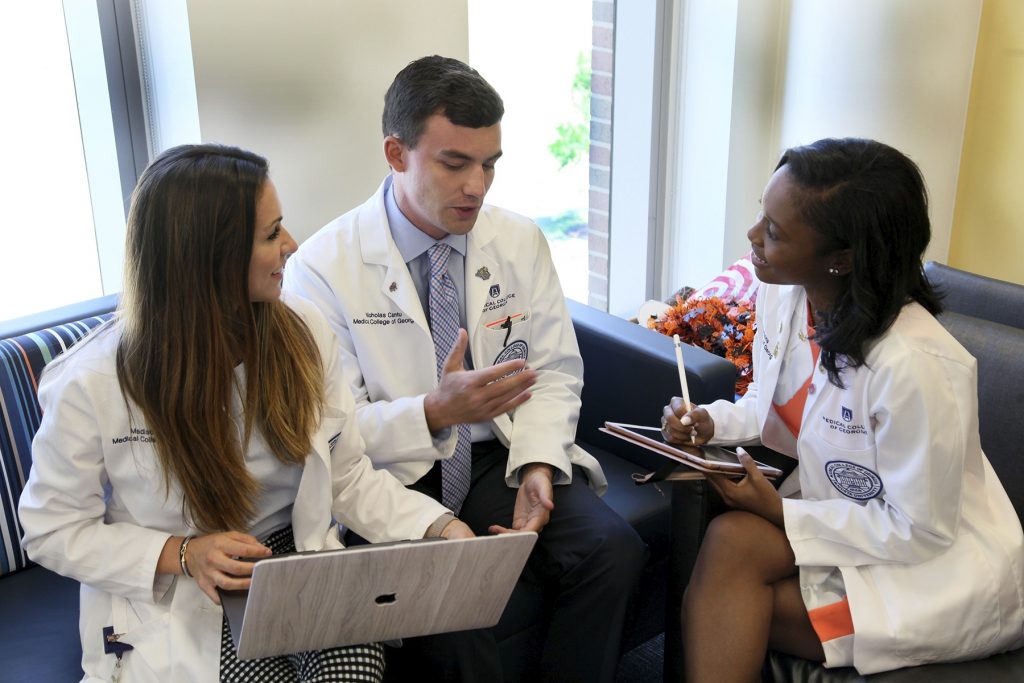 From the moment she arrived on campus, Townsend wasted no time in working with university leadership in developing strategies to build and preserve a campus culture that promotes inclusivity, leadership and compassion.
She can be seen mingling with students at campus events or having one-on-one discussions with faculty and staff. She is also creating new bonds within the university community by being a speaker for the Multicultural Student Engagement Center's Courageous Conversation Town Halls, which offer students a safe space to share their ideas and concerns.
Research work to help minorities
Townsend's journey into the field of diversity traces back to her work conducting health disparities/health promotion research among youth of color, first as a faculty member in the Department of Psychology at Penn State University, and later as a faculty member in the Department of Psychiatry at Georgetown University School of Medicine. As a result of her work, Townsend accepted the role of senior director of the Office of Ethnic Minority Affairs at the American Psychological Association.
As an administrator and scholar, Townsend has received over $4 million in grants to conduct studies on populations of color, including sexual risk reduction interventions for African-American girls and career development/training programs for early- career scientists of color.
Her work in the field of diversity has been featured in several journals, books and media outlets, including the Los Angeles Times, Journal of Child and Family Studies, the Washingtonian and the Psychology of Women Quarterly.
"I was always interested in working with diverse populations, especially looking at the health risks of youth of color, and I looked for ways to make sure we were working with these communities and not just using them for research," said Townsend. "As a scholar of color, it is important that I give back to the community because that adds meaning to my work as a psychologist."
After years of being an administrator and having her work featured in numerous publications, Townsend wanted to return to her academic roots to once again work closely with students.
With that as her mission, she and her family moved over 500 miles south to Augusta, so she could began her new role as chief diversity officer at Augusta University. She was excited the position came with a faculty appointment within the university's Department of Psychological Sciences, and considers her new roles as the perfect blend of administration, teaching and scholarship.    
"Although I enjoyed what I was doing, I was not getting the impact I thought I wanted in those positions and I wanted to do more," said Townsend. "Now that I am the chief diversity officer here, I have the opportunity to be an administrator and leave a positive impact on our students. This is such an exciting time of change for AU and I am looking forward to what the future holds for our institution."
Looking ahead to the future
As the university looks ahead to fulfill a new objective named 16×30 that hopes to push enrollment to 16,000 students by fall 2030, Townsend says strong diversity programs will help the institution meet its goal.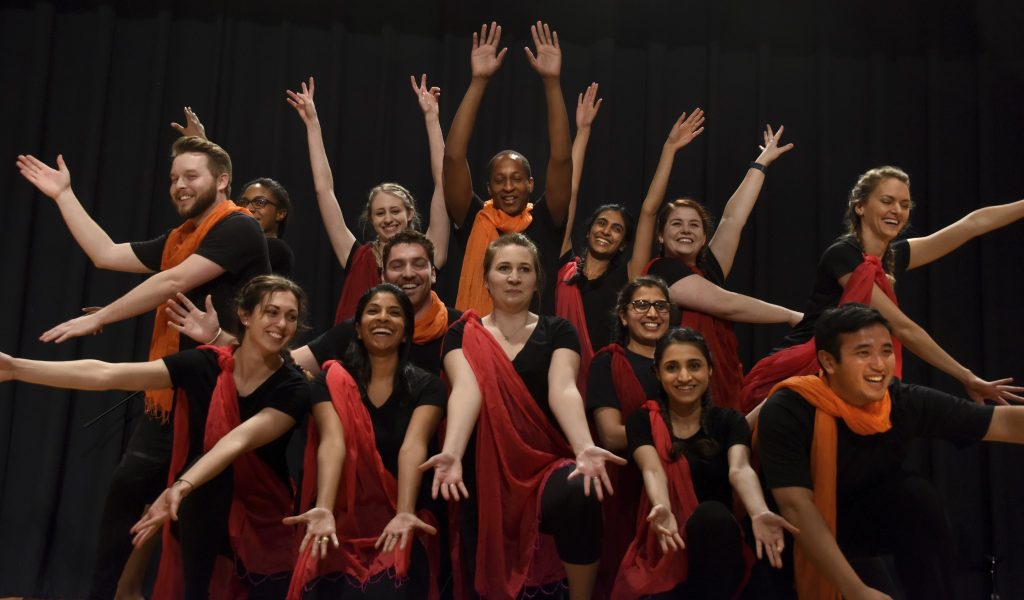 With her team in the Office of Diversity and Inclusion working closely with students, faculty and staff, Townsend says they are already developing programs to ensure all who come on campus feel welcome and want to be involved.
"Diversity is the future of higher education and as an institution, we must embrace diversity to remain relevant," said Townsend. "Augusta University is in a great season of growth and if we embrace diversity, equity and inclusion in a meaningful way, I am sure we can reach that 16X30 goal."
Townsend is working hard to increase the awareness of the resources available in her office as well as put in place new initiatives that will remove the silos among faculty to encourage synergy across campus.
The Office of Diversity and Inclusion will also continue ongoing cultural competency education opportunities and programs to reduce population-based disparities, such as the Safe ZONE interactive online training.
"There are so many diversity leaders at Augusta University that have been committed to diversity, equity and inclusion for years and have already made great strides in helping to ensure that we have an inclusive and welcoming campus," said Townsend. "One thing I know for sure is that we can accomplish more together than we can alone, and I hope we will all come to appreciate the strength in our diversity."
Learn more about the Office of Diversity and Inclusion.