When students at the Medical College of Georgia at Augusta University found out that all clinics were being discontinued because of the coronavirus, the first thing they could think of was, how can we help?
Susan Brands, a third-year medical student at MCG and class president, started a project collecting donations and making care packages for the hard-working medical staff at Augusta University Medical Center.
"One physician told me a story about how she was having lunch with a pregnant nurse who was expressing anxieties about her health and the health of her unborn child. The physician shared the cookie in her lunch with her, and the nurse burst into tears simply due to the offer of kindness," Brands said.
She said similar stories about physicians being touched by chalk notes of thanks outside the hospital and the sharing of candy brightening people's day led them to start the project.
"As medical students during all of this, we are in an interesting state of being unsure how we can really help right know. Therefore, we wanted to find some way to give back to these health care workers who have already done so much for us in our medical careers," Brands added.
Kathryn Martin, a third-year medical student, said just about the entire class "has been itching to find a way to help our fellow health care workers."
"I've been reaching out to local Augusta businesses and asking for donations in the form of money, food, coffee and PPE. We've had a really great response with that," she said. "I've also been involved in reaching out to different hospital departments and assessing their needs and figuring out how we can best fulfill them. A big part in having so many people get involved in helping is creating an organized plan and finding the best way to implement that plan, so I have been helping from that aspect as well."
When she was reached about helping, Sehar Ali, said her goal was to provide as much support as possible to those who are on the front line.
"The great thing about working with medical students is that everyone takes charge and puts in work to achieve the goal," said Ali, also a third-year medical student. "My role has primarily been laying out the logistics of the donation process (setting up a process for businesses to receive tax receipts), managing the budget to buy supplies for the care packages, as well as calling local businesses for donations, buying the care packages, and serving as a liaison for the OBGYN department at AU to receive the support they need."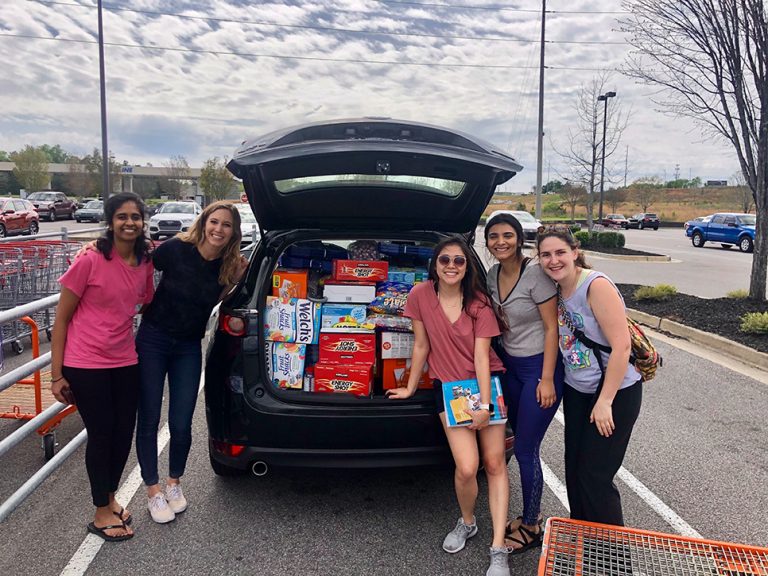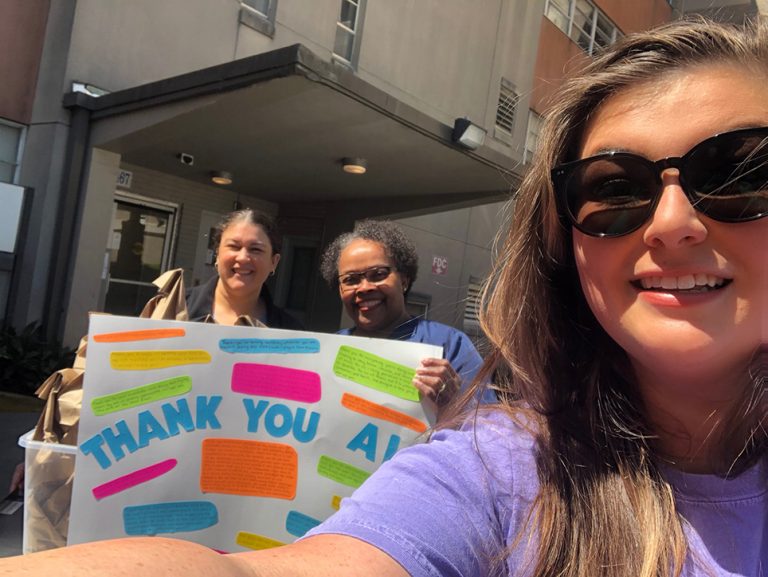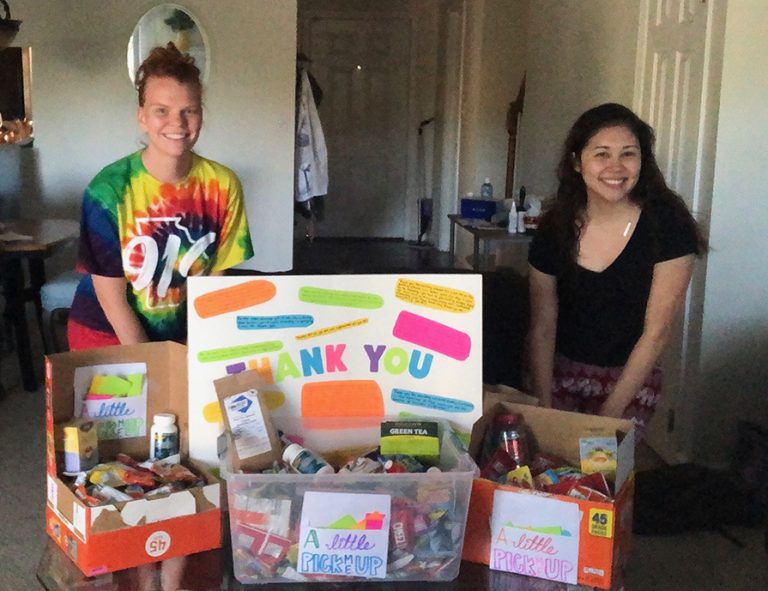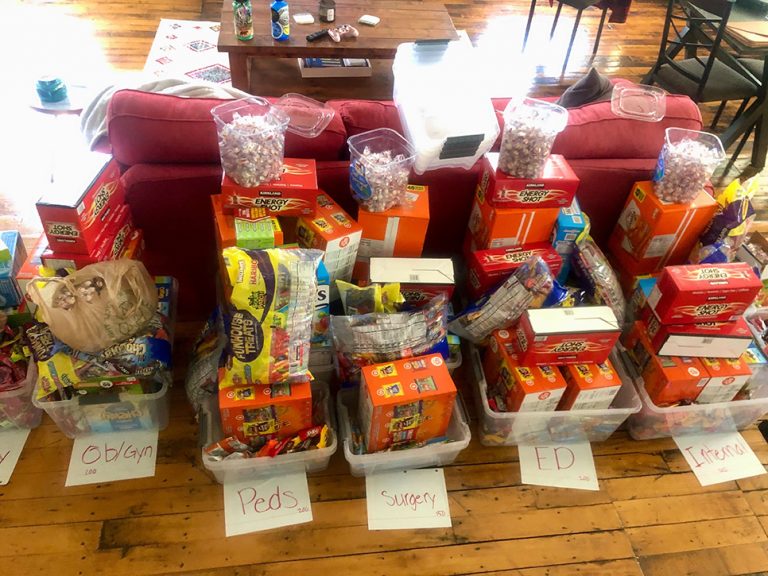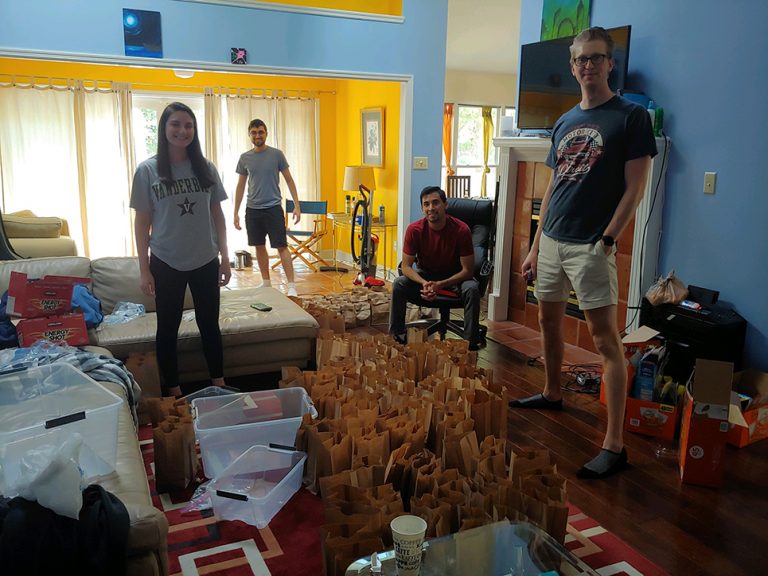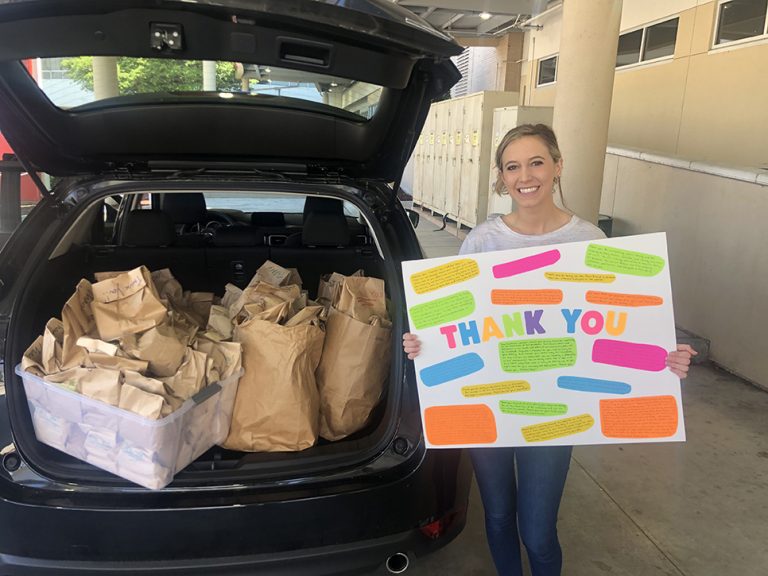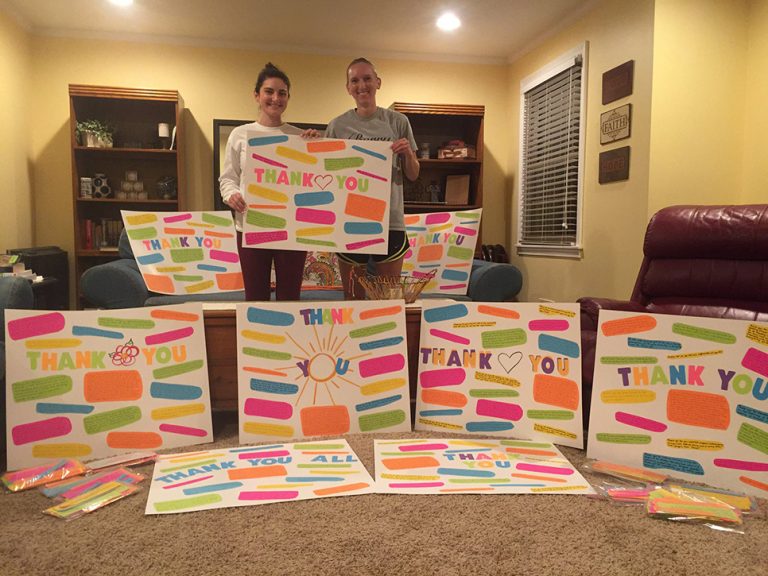 Brands said when they started the GoFundMe page, she was keeping her hopes low and set a modest goal of $3,000. Once she realized they would have no problem reaching that initial goal, she raised the goal to $5,000 and then again to $7,500. Currently, $7,640 has been raised for the now $10,000 goal.
"The initial $5,000 was aimed at the purchasing of supplies for the first round of care packages," she said. "We covered eight major departments: emergency department, pediatrics (including ICU, inpatient and ED), internal medicine (including ICUs), surgery (all specialties and surgical ICU), family medicine, psychiatry, radiology, and anesthesiology. We made our first delivery on April 2, and we have received such positive feedback.
"We hope (this) brightens even a moment of one person's day," she added. "We know it's impossible to completely take away the fears and anxieties all these men and women have right now. We made such a large supply of these gift bags because we wanted anyone walking by to be able to grab one. 
"If they can stop to receive a care package full of snacks and a note thanking them for what they're doing, we hope we can make even a small bit of difference."
Brands said raising the goal to $7,500 allowed them expand and purchase personal protective equipment. So far, they've been able to purchase 250 face shields and are working on an order for N95 masks.
"My classmates have worked tirelessly and have done an incredible job finding sources of this equipment," Brands said.
Martin said it has been incredible watching the community come together to support each other.
"Oh my goodness, my heart is so full," she said. "Small businesses that are struggling are still scraping together anything they can to donate to our hospitals. Augustans are donating their time, money, resources in ways I've never seen before. My classmates are constantly brainstorming new ideas and working until they come to fruition to fulfill the needs of the Augusta community."
Ali said this particular project has helped her overall morale during this stressful time.
"As a medical student, it is hard to stay at home while our teachers and loved ones are out there on the front line,' she said. "We all came to medical school to serve our communities and provide a healthier future for our patients. This project has given us the opportunity to take care of our patients by supporting the health care team, while also keeping our community safe by socially distancing ourselves."
Find more ways to help Augusta University during the COVID-19 pandemic, and keep up with the latest news on our resource page.