A burn surgeon who treated victims of the 9/11 attack on the Pentagon, a Savannah plastic surgeon who has been an active member of the Medical College of Georgia Alumni Association and on the MCG Foundation's Board of Directors and a 2011 graduate who now serves as chief of bariatric and metabolic surgery at MCG are recipients of the 2019 MCG Alumni Awards.
The late Dr. Marion Jordan, '69, is the posthumous recipient of the MCG Distinguished Alumnus for Professional Achievement. He passed away unexpectedly on Sept. 28, 2018.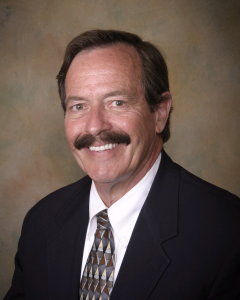 After a general surgery residency at the University of South Florida affiliated hospitals, Jordan completed additional training in renal transplantation at the National Naval Medical Center in Bethesda and burn surgery at the University of Texas Southwestern Medical School and Parkland Memorial Hospital in Dallas.
He began his career in burn care in 1978 as medical director of The Burn Center at MedStar Washington Hospital Center in Washington, D.C., where he worked for many years. In the days following the tragedy of 9/11, Jordan's burn and trauma teams received worldwide recognition for providing care to the patients from the attack on the Pentagon.
In 2013, Jordan retired as the Medical Director of the Burns/Trauma section of Surgery and as the Medical Director of The Burn Center at MedStar Washington Hospital Center. While most of his time was spent caring for burn patients and training residents, he  was actively involved in the American Burn Association, the International Association of Firefighters and the D.C. Firefighters Burn Foundation, an organization that firefighters started in 2004, in part to support Jordan's work.
He was an active member of the American Burn Foundation, including serving as its president in 2003, and was the 2008 recipient of its Harvey Stuart Allen Distinguished Service Award.
Dr. E. Dan DeLoach, '74, is the recipient of the MCG Distinguished Alumnus for Loyalty.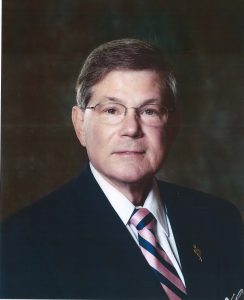 DeLoach, who recently retired as a plastic surgeon, has been a longtime board member and former president of the Medical Association of Georgia and helped bring MCG and MAG closer together. He is a longtime leader in the MCG Alumni Association, including serving as president in 2006, and as an active board member since 2003. He also served as chair of the board of the MCG Foundation from 2007-08.
Gov. Sonny Perdue appointed DeLoach to the Georgia Board for Physician Workforce in 2009 and Gov. Nathan Deal appointed him to the Georgia Composite Board of Medical Examiners in 2012, where he is still a member. He helped establish MCG's Southeast Campus, for third- and fourth-year medical students, based in Savannah at St. Joseph's/Candler and in Brunswick at Southeast Georgia Health System.
After completing his medical degree, DeLoach completed his general surgery residency at Memorial Medical Center in Savannah and his plastic surgery training at the University of Tennessee Clinical Education Center in Chattanooga.
Dr. Renee Hilton, '11, is MCG's Outstanding Young Alum, an award that highlights the achievements of alumni under the age of 40.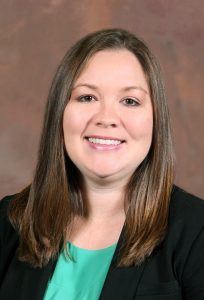 She is chief of the MCG Section of Minimally Invasive and Bariatric Surgery, the Director of the Center for Obesity and Metabolism and co-director of the Digestive Health Center, both at AU Medical Center.
After graduating from MCG, she completed a surgery residency at Jackson Memorial Hospital in Miami, and a fellowship in minimally invasive and bariatric surgery at Yale University. Hilton serves as Georgia's State Access to Care Representative for the American Society of Metabolic and Bariatric Surgery, and is a member of the Guidelines and Advocacy and Health Policy Committees for the Society of Gastrointestinal and Endoscopic Surgery.