The 8th annual Igniting the Dream of Medicine Conference, aimed at groups that are underrepresented in health care education, is planned for 8 a.m.-4 p.m. Saturday, Feb. 23, at the Medical College of Georgia at Augusta University.
The daylong conference offers high school and college students an overview of the medical school admission process, opportunities to network and hands-on experience in a state-of-the-art simulation center, physical exam instruction, a suture clinic and more. Representatives from the Association of American Medical Colleges will also be on hand to talk with students about the Medical College Admission Test and the American Medical College Application Service. For those college students applying to medical school in the near future, mock interviews will also be held.
"This conference reflects MCG's commitment to diversifying the health professions in an effort to mirror the population of the state of Georgia and to eradicate health disparities," says Dr. Kimberly Vess Loomer, MCG associate dean for student and multicultural affairs. "Igniting the Dream in one example of our long-standing commitment to educating, mentoring and advising students who are underrepresented in medicine."
"We also must continue the important work and making sure the pipeline of potential students who want to pursue health professions education is as diverse as we hope the student bodies we recruit will be," adds Linda James, MCG assistant dean for student diversity and inclusion.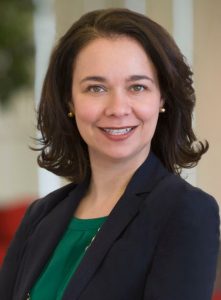 This year's conference features a keynote address by Dr. Norma Iris Poll-Hunter, senior director of human capital initiatives in diversity policy and programs for the AAMC.
Poll-Hunter leads career development programs and initiatives to advance diversity and inclusion across the medical education continuum, from the premedical pipeline to faculty and leadership development, including efforts focused on racial and ethnic minorities underrepresented in medicine. Her efforts include addressing the representation of black men and American Indians and Alaska natives in medicine, including serving as the lead author for the AAMC's report, Altering the Course: Black Males in Medicine, and a recent collaborative report with the Association of American Indian Physicians, Reshaping the Journey: American Indians and Alaska Natives in Medicine.
Poll-Hunter also serves as the deputy director for the Robert Wood Johnson Foundation's Summer Health Professions Education Program, a national program to increase diversity in the health professions. Her research interests include career development of racial and ethnic minorities, culturally responsive health care, and diversity in the health professions.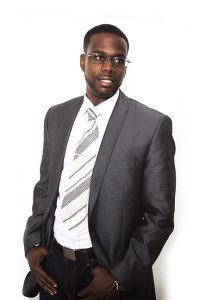 In addition to Poll-Hunter, local motivational speaker Yannik McKie, will join an afternoon panel discussion focused on the need to increase the numbers of African-American males in medicine and other health professions and the importance of mentoring and having good role models.
By age 15, McKie, now an author, speaker, and purpose coach, had lost both of his parents to AIDS. Overcoming such adversity himself, he has earned the reputation as an expert on how to overcome life's toughest challenges. His life story has been featured in numerous media outlets including ESPN, The Huffington Post, The New York Daily News and Good Day Atlanta.
McKie is founder and executive director of the McKie Foundation, through which he donates his time and resources to at-risk youth. For his efforts with youth, McKie was awarded the Change Maker of the Year Award from the National Leadership Council and he was inducted into his alma mater, Georgia Southern University's, top 40 under 40 alumni class.
McKie has also provided empowerment workshops and other mentoring activities for SIHLE Augusta, a peer-led, group-level, social skills training intervention designed to reduce sexual risk behaviors among African-American female teenagers who are at high risk of HIV. SIHLE Augusta is led by second-year MCG student Bria Peacock.
For more information about this year's conference, email the conference team or call 706-721-6113.