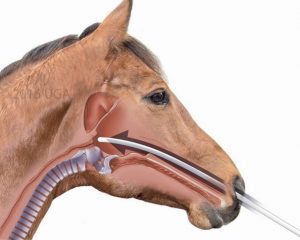 The Department of Medical Illustration will put its graduates' talent on display at the Class of 2016 Masters Project Showcase on Thursday, May 12, from 2-4 p.m. in Pavilion III, Room CJ 1106.
Students enrolled in the Medical Illustration Graduate Program produce a master's project in partial fulfillment of the requirements for graduation.
Amanda Behr, interim chair and program director of the Medical Illustration Department, said the showcase served something of a dual purpose for the department.
"This project showcase highlights the innovative work and research our students create for medical education, patient education and science," Behr said. "Our students work with faculty across campus to provide visual solutions to their biocommunications needs. It's a great opportunity to see the potential of working with our students."
This semester, nine students, having worked alongside researchers from Augusta University and the University of Georgia, will share their work during a series of brief presentations. Projects ranged from illustrating human oral biopsy procedures to animating research about the causes and prevention of vascular dementia.
Stephanie Pfeiffer, one the program's graduating students, chose a somewhat different topic.
"I was studying animal science at the University of Georgia for my undergraduate degree when I discovered the field of scientific illustration," she said. "So I chose to work with the UGA College of Veterinary Medicine for my master's project because of my original love of animal medicine."
Working alongside researchers from UGA's College of Veterinary Medicine, Pfeiffer designed an iBook using text, illustrations, photos, video and interactive 3D models to teach students about the respiratory anatomy of horses.
Pfeiffer said the experience of working alongside members of UGA's educational resources department not only helped reinforce her decision to illustration animal medicine, it also opened new collaborative opportunities.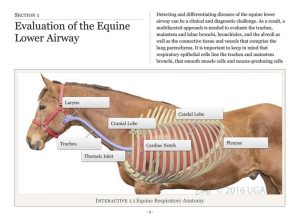 "I will be joining the educational resources department as a graduate assistant this next year to obtain my Certificate in Comparative Medical Illustration," she said.
Meanwhile, Peter Lawrence, another of the program's graduating students, helped Dr. David Hess, chair of the Department of Neurology at the Medical College of Georgia, bring some much-needed attention to a growing global threat: vascular dementia.
"The only authoritative explanation of the disease exists in publications for neurologists," Lawrence explained. "Dr. Hess wanted there to be a better way to disseminate knowledge of this growing problem and proposed that an animated presentation of his research be created."
Working alongside Hess, Lawrence produced a 9-minute-long animated video outlining the causes and prevention of vascular dementia.
Lawrence said that his two years in the Medical Illustration Program, combined with his master's project work, helped him discover a new passion in neurology. That passion will pay off later this year; Lawrence recently accepted a position at the Barrow Neurological Institute in Phoenix as an illustrator for neuroscience publications.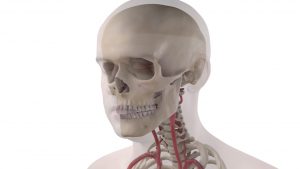 Faculty interested in working with students in the Medical Illustration Program may submit a project proposal form to the Department of Medical Illustration. New project proposals are due by July 1.
Contact the Department of Medical Illustration at medart@augusta.edu for more information.