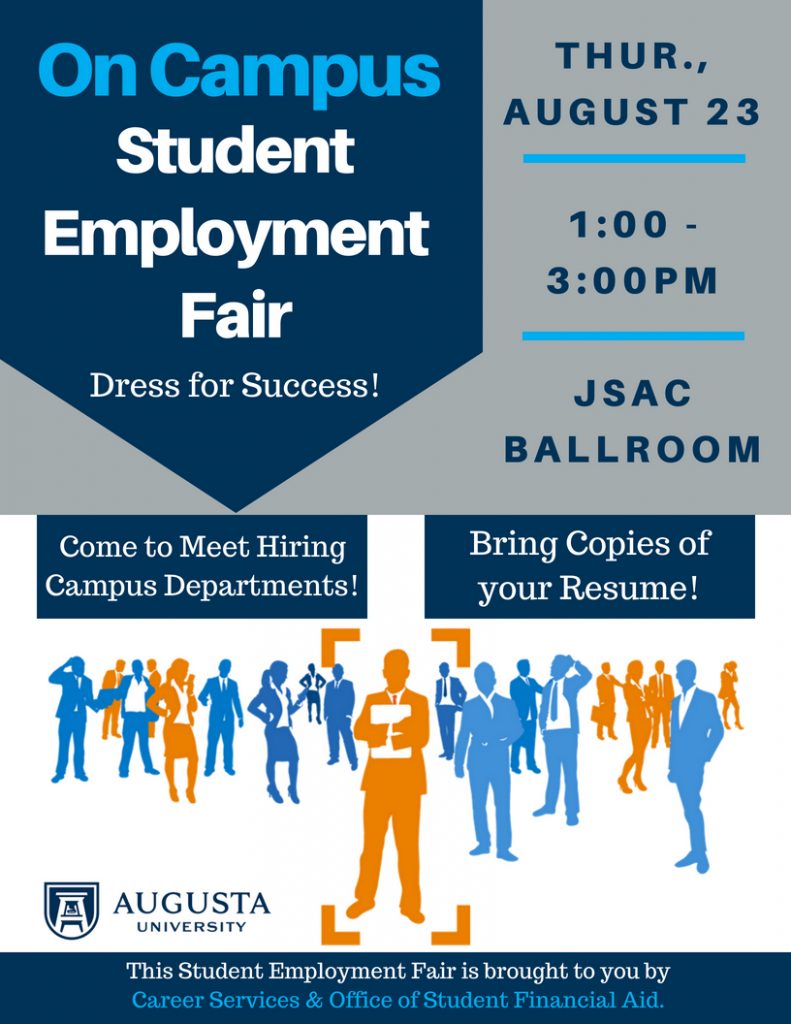 Does your campus department need to hire a Student Assistant or Federal Work Study student for the academic year? Augusta University wants to help.
On Thursday, Aug. 23, the university is excited to host an On Campus Student Employment Job Fair.
The event will take place in the Jaguar Student Activities Center Ballroom on the Summerville Campus from 1-3 p.m.
Departments are able to register for the job fair, but must do so by August 10.
All campus departments attending the event who are interested in hiring students for any part-time student assistants or Federal Work Study opportunities should plan on bringing information about specific hiring needs, qualifications and next steps to apply to share with students.
The On Campus Student Employment Job Fair is an opportunity for campus departments to meet with students and promote their part-time positions.
Departments are also encouraged to post available positions on Handshake to generate interest and applicants for your needs.