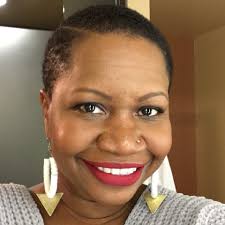 Explore how race and gender influenced our nation's study of reproductive medicine in the lecture "Slavery and the birth of American Gynecology" presented by award-winning historian and author Dr. Deirdre Cooper Owens.  This free event will be held at 3 p.m. March 15 in the Health Sciences Building, room 1222.
In her presentation, Owens moves between southern plantations and northern urban centers to reveal how 19th-century American ideas about race, health and status impacted doctor-patient relationships. She will also retell the stories of black enslaved women as well as Irish immigrant women in hopes of sharing the patient perspective of these underrepresented groups.
Owens serves as associated professor of History at Queens College, City University of New York, and the director of the Program in African American History at the Library Company of Philadelphia, the nation's oldest cultural institution.
This event is hosted by the College of Nursing's Office for Diversity, Equity, and Inclusion in partnership with Pamplin College Women and Gender Studies program. For more information, call 706-721-4102.