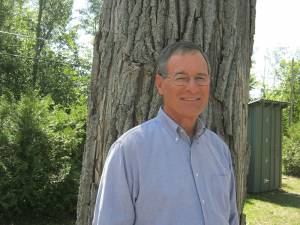 Carl Glickman, president of the Institute for Schools, Education, and Democracy and Professor Emeritus of Education at the University of Georgia, will speak at the first Dean's Lecture Series event at 5 p.m. on Thursday, Oct. 27, in the Jaguar Student Activities Center Coffeehouse on the Summerville Campus.
Hosted by the College of Education, the event will include remarks by Dr. Jill Perry from the Carnegie Project on the Education Doctorate.
Glickman's presentation, "Why Are We Sitting Here," is a highly personal and provocative presentation examining why some students succeed in public schools while others don't. He is the author or editor of 13 books on school leadership, educational renewal and the moral imperative of education.