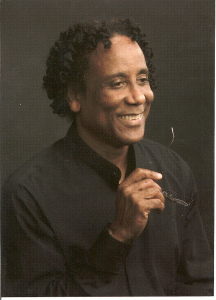 Anthony Kellman, retiring Professor of English and Creative Writing at Georgia Regents University, will present at a poetry reading at the Edgefield Discovery Center on Saturday, June 27.
There, Kellman will discuss and demonstrate "Tuk Verse," a self-invented form of verse based on traditional Barbadian rhythms.
Tuk Verse is written in three movements, and its rhythmic patterns are largely derived from the Barbadian "Tuk," a type of indigenous folk music. In addition to developing Tuk Verse, Kellman also wrote Barbados's only published epic poem, titled "Limestone: An Epic Poem of Barbados."
A multigenre writer and musician, Kellman has taught at Georgia Regents University since 1989. During that time, he has served as the Director of the Sandhills Writers Conference and Series, facilitating readings and visits from authors such as Ray Bradbury and Rick Bragg.
In 1982, he published his first poetry chapbook, titled "In Depths of Burning Light." His second, "The Broken Sun," was published in 1984. In 1993, he became the first English-speaking Caribbean writer to win a U.S. National Endowment for the Arts award, and in 2011, he won the Barbados Prime Minister's Award for a manuscript of his poetry titled "South Eastern Stages."
Malaika Favorite, an award-winning visual artist and Fulbright scholar, will join Kellman at the reading. Favorite specializes in painting, primarily in oil, acrylic, and watercolor, and has shown her work in dozens of cities.
For more information about this event, contact Laurel Blossom, Poet Laureate of Edgefield, at 803-637-2291.