The Family YMCA of Greater Augusta and the Children's Hospital of Georgia will break ground at 11 a.m. Monday, June 22, to kick off renovations at Camp Lakeside, a 100-acre camp located on beautiful Lake Thurmond.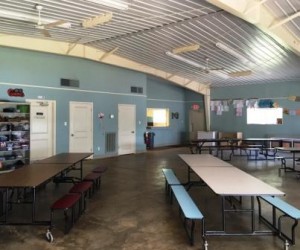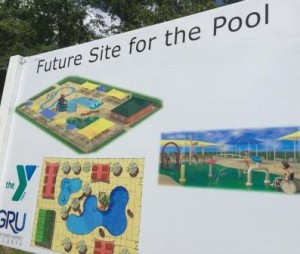 Camp Lakeside has long served Family Y camps, but with renovations and new construction to include a medical facility and multi-purpose building in the first phase, it will also serve the Children's Hospital of Georgia.
CHOG camps are hoping to relocate from Rutledge, Ga., to the Lincolnton, Ga. Camp on 1238 Dogwood Drive – which is closer to CHOG.
Upon completion of all construction, this site will host the traditional Family Y camps, along with the CHOG camps, including Camp Rainbow for cancer patients, Camp Joint Venture for children with juvenile arthritis, Camp Sweet Life for diabetic patients, Camp Strong Hearts for heart patients, and Camp Share and Care for families with children with new cancer diagnoses. Future plans include an outdoor pool and 10 adapted cabins.
"Camp Lakeside will enable sick children treated at the Children's Hospital of Georgia an opportunity to enjoy a typical summer camp experience," said Kimberly Allen, Manager of Child and Adolescent Life at CHOG and Director of Camp Rainbow. "Through the support of our community and medical team, more children will be able to forget about their illness and enjoy the outdoors as well as other summer camp fun, in closer proximity to our hospital."
The groundbreaking is open to the public. Please RSVP to Katie Duncan at the Family Y at kduncan@thefamilyy.org or 706-829-0164.