Augusta University students had the opportunity to meet for information from multiple recruiters at a job fair hosted by Career Services and the Savannah River Site Citizens Advisory Board.
For many students, the Nov. 14 expo was a steppingstone on their career journey to secure an internship or employment with the Savannah River Site and agencies associated with SRS. Information was available for students at every stage of their careers, from internships and volunteering to full-time jobs after graduation.
In a highly competitive workforce, opportunities like this were too good to pass up for some students in attendance. Andreana Remy, a junior studying cybersecurity in the School of Computer and Cyber Sciences, makes it a point to attend job fairs to show their interest in pursuing career goals.
"I've been trying to get an internship with them since I changed my major to cybersecurity, so I am trying to expose myself today to as much as possible to get my foot in the door," said Remy.
For some, having grown up around SRS workers at home or in the community, the opportunity at SRS has been a long-term goal for years.
"A lot of the older gentlemen at my church work at SRS in the cyber division or IT, so I've had a lot of influence, and they're very excited for me to go to something like this," said junior student Keaton Neff.
Some of the featured organizations at the job expo included Savannah River Nuclear Solutions, the U.S. Department of Energy and the USDA Forestry Service. With the many diverse opportunities offered, the expo catered to students from multiple majors, including cybersecurity, business, health sciences and communication.
Representatives on hand said events like this is are an ideal way to connect with students and plant the seed for their next intern or post-graduate employee.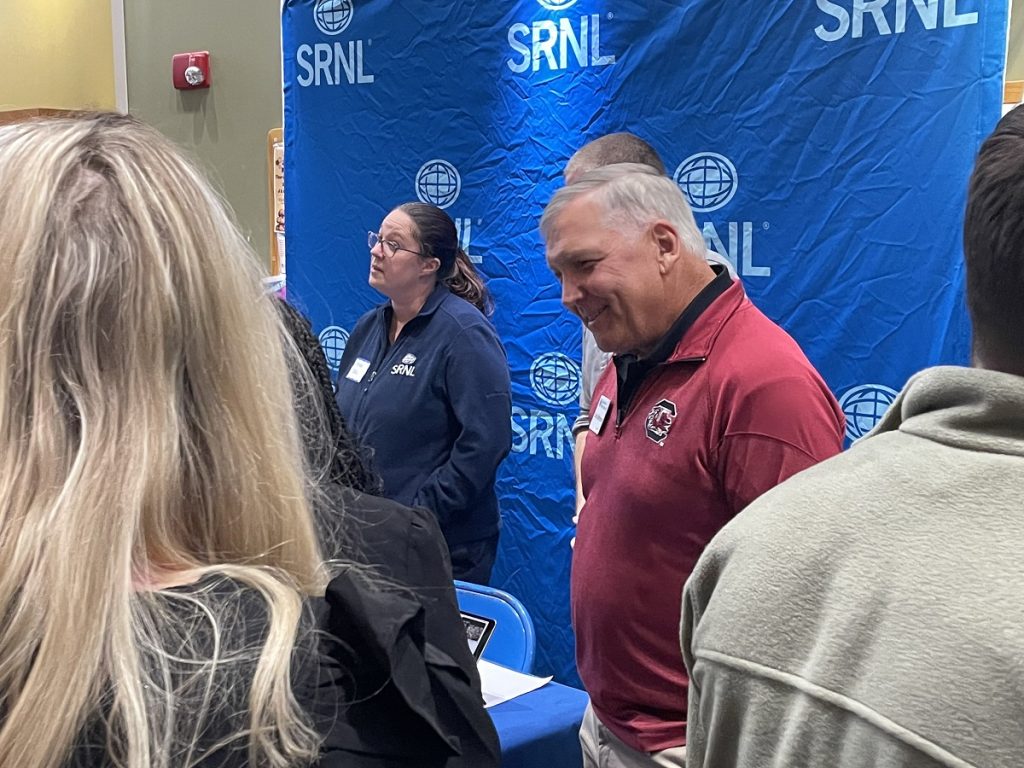 "This is very important because this is a way to get recognition. We may not make a hire out of this event, but, hopefully, we'll impact someone and they'll know about SRS now and keep paying attention to our site down the road," said Chris Bethman, deputy director of human resources at Savannah River National Laboratory.