Augusta University men's and women's cross country teams kicked off their seasons on Sept. 1, competing in the Eye Opener Invitational in Spartanburg, South Carolina.
The men, who are the preseason favorites to win the Peach Belt Conference, were the top finishing team among the Division II colleges competing in a field loaded with Division I teams and placed fourth overall. Avery Jaynes and Patrick Motes paced Augusta, finishing with the best two D-II times in the field. Transfers Brandon Martin and Jonathan Robertson joined Thomas Rishar to round out the top five runners for the Jaguars.
The women, who were picked to finish second in the conference, finished eight overall, also in a field loaded with D-I programs. Madison Kennedy paced the Jaguars, followed by Maria Biondollilo, who was competing in her first collegiate event, Grace Gyetko, Caroline Pierce and Riley Triplett.
Jacob Burgamy, head coach for both teams, said the men are looking to continue the success from previous seasons. The Jaguars have won seven conference championships, including the past four in a row and five in the past six years. The roster features two seniors and nine juniors that provides plenty of leadership on and off the course.
"Our top seven this year were our top seven from last year. These guys were running for us at conference last year. In terms of leadership, they're already doing what needs to be done. They told me they had a meeting, just athletes, to talk about team expectations," he said. "We're a team, and we're here trying to win championships."
The women have four seniors and two juniors that Burgamy will lean on to mentor the big recruiting class. He said their experience and leadership will also help develop and hone the freshmen's skills so they can make an immediate impact, which in turn gives him confidence they can turn out another successful season.
"This is going to be a big year for us as far as development goes, but also trying to see what we can get out of the team," he said. "Those girls have been doing a great job with their senior leadership. They had an athletes-only meeting, as well, talking about expectations and team goals for the year. The seniors are taking a lot off my plate by just providing those expectations and constant reminders to the younger runners and making sure that they're taking the steps to be or continue the culture that we have once those roles are gone."
Burgamy stressed that winning is always the objective, but the training and competing the early month will help them prepare for the rigors of October and November. The competition both teams will be facing in meets in Alabama and North Carolina will help come time for the conference championships and, hopefully, the NCAA regionals and championships.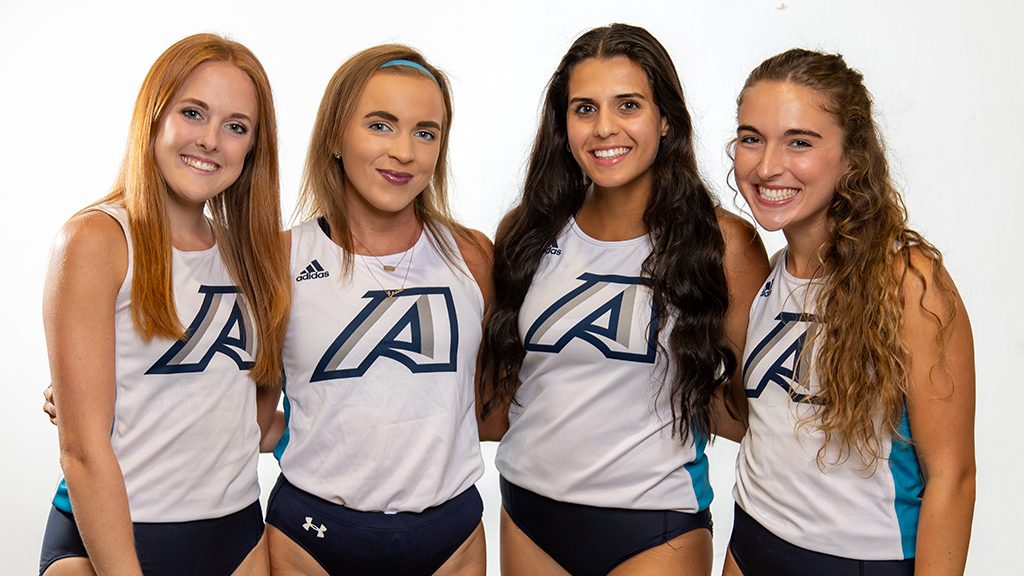 "You want to run well early; you just don't want to be at your peak," Burgamy said. "But you want to be performing well early to build that confidence; running well early and beating some strong teams helps confidence-wise.
"At the UAH Chargers Invitational, we will be facing a lot of teams that were at the national championship last year and teams from the Southeast region, so that will give us an idea of where we stand and how they look," Burgamy added. "But the biggest thing is just going into it and practicing the game plan for what we're going to need to do at conference, regionals and nationals."