Almost eight years after his first career DP World Tour victory, three-time All-American and Jaguar alum Oliver Wilson won his second event, the Made in HimmerLand in Farso, Denmark by one shot on Sept. 4.
Wilson holed a 65-foot birdie putt on No. 17 to take a one-stroke lead over eventual runner-up, Ewen Ferguson. Wilson, who had made a similarly long putt earlier at No. 13 to stay in contention, shot 4-under-par 67.
From 65ft!🤯@Oliver_Wilson holes a huge birdie putt to take a one-shot lead to the 18th. #MIH22 pic.twitter.com/MlsTp5cQ2n

— DP World Tour (@DPWorldTour) September 4, 2022
Wilson, who was the NCAA Division I Player of the Year in 2002, played for then Augusta State University from 2000-03 and won five times, including the Jaguars' home event twice. He led the Jags in 2001-02 and 2002-03 with a 71.73 and 72.03 scoring average and is tied for the most wins in a season in program history with Robin Petersson (2012-16) with three.
"Everything I have done to rebuild my game up to this point. I knew I could do it," an emotional Wilson said in a television interview immediately after winning. "I was so in control and I was so calm at the end, I almost enjoyed that last hole. I am so proud of myself."
"Everything I have done to rebuild my game up to this point. I knew I could do it… I am so proud of myself."

An emotional @Oliver_Wilson reflects on his second Tour title in Denmark. #MIH22 pic.twitter.com/wOaBnico73

— DP World Tour (@DPWorldTour) September 4, 2022
After 228 career starts, Wilson finally earned his maiden victory at the 2014 Alfred Dunhill Links Championship, a win that secured his then European Tour membership through 2016. He played on the winning 2003 Walker Cup team before turning pro.
Before that first win, he had nine runner-up finishes between 2006-09 but was a fixture in the Official World Golf Ranking top 50 and played in the 2008 Ryder Cup, where he went 1-1. He won 2 and 1 with Henrik Stenson over Phil Mickelson and Anthony Kim in foursomes and lost 4 and 2 to Boo Weekley in singles competition.
The victory moves Wilson to 28th in the DP World Tour Race to Dubai standings. If he is able to remain in the top 30 through the end of the season, it would secure him a spot into the field for the 2023 Open Championship.
Former Jaguars coach Jay Seawell and teammate Jamie Elson, respectively, celebrated Wilson's victory, as did other members of the golfing community and one of his primary sponsors.
Celebrating @Oliver_Wilson victory on the @DPWorldTour with a milkshake. Oli was my first recruit at Augusta. He is an incredibly nice man and works as hard as anyone on his game. Well Done Oli.

— jay seawell (@jcwellbamagolf) September 4, 2022
And there you have it… that's what happens when you bust a gut and never say die. What a game. What a competitor. https://t.co/U3DomknNQM

— Jamie Elson Golf (@Jamie_Elson) September 4, 2022
Congrats to @Oliver_Wilson for winning the Made In Himmerland!

📹: @DPWorldTour pic.twitter.com/OSVTde6APg

— Callaway Golf (@CallawayGolf) September 4, 2022
So awesome to see @Oliver_Wilson win today on @DPWorldTour . When we spent time together 6 weeks ago there was still a belief and a fire to get back to the top of his game and today proved doing the right things and believing in yourself can make the difference 🏆 pic.twitter.com/FklmQ65eQ2

— Bradley Hughes Golf (@bhughesgolf) September 4, 2022
Oliver Wilson!!!!
The nicest, hard working, most humble guy you'll meet.
What an amazing story.@DPWorldTour
👏👏👏👏👏

— Thomas Bjørn (@thomasbjorngolf) September 4, 2022
You made us all cry too @Oliver_Wilson! Such a wonderful moment and story of perseverance! And what an amazing tournament. Fantastic golf, players fighting for, and keeping, their tour cards. Great crowds and lots of kids watching our beautiful sport!

— Tommy Fleetwood (@TommyFleetwood1) September 4, 2022
Norlander secures PGA Tour card for next season
Henrik Norlander, a member of the Jaguars' 2010 and 2011 back-to-back NCAA national championship teams, secured his PGA Tour card for the 2023 season after finishing 11th overall in the three-event Korn Ferry Tour Finals.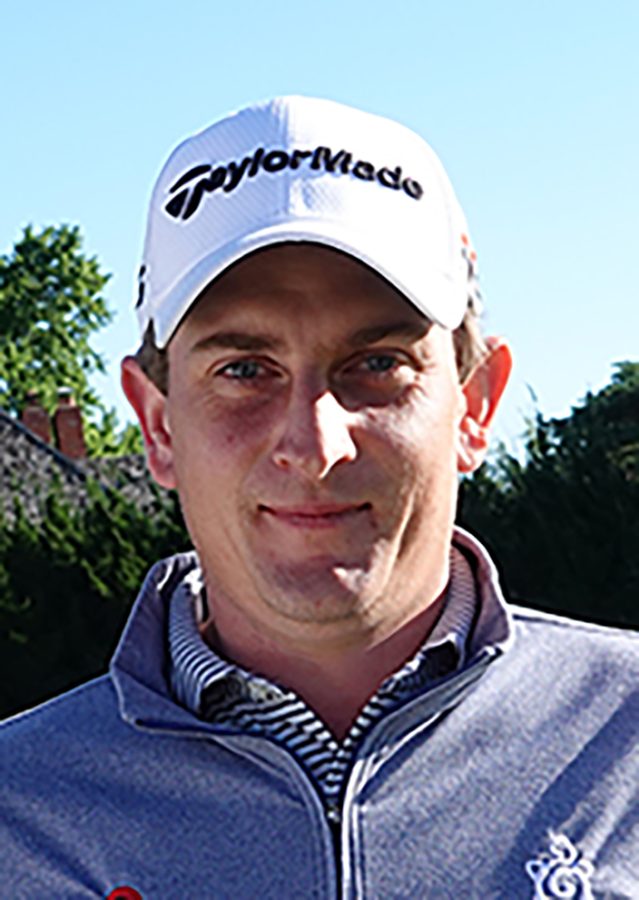 Norlander, who secured a return trip to the PGA Tour with a sixth-place finish at the Nationwide Children's Hospital Championship on Aug. 28, finished 26th at the Korn Ferry Tour Championship on Sept. 4. He started the finals with a tie for 37th at the Albertsons Boise Open on Aug. 21.
The three-event Korn Ferry Tour Finals showcased the top 75 players on the tour and the players ranked 126 to 200 on the PGA Tour battling it out for 25 PGA Tour cards for the 2022-23 season. The event was in addition to the 25 cards already awarded to the top 25 on the Korn Ferry Tour regular season points list.
Norlander is a two-time champion on the Korn Ferry Tour and played on the PGA Tour in 2015 and 2019. His best finish on the PGA Tour during the 2021-22 season was a tied for fourth in the Sanderson Farms Championship.
The new PGA Tour season begins Sept. 16-19 at the Fortinet Championship at the Silverado Resort and Spa North in Napa, California.