Congratulations to the Augusta University Men's Basketball team, your 2019 Peach Belt Conference Tournament champions.
The Jaguars and head Coach Dip Metress won another Peach Belt Title over the weekend with a 93-86 victory over the USC Aiken Pacers. The Jaguars (26-5) are ranked No. 16 in the nation and won their 13th consecutive game to claim the championship.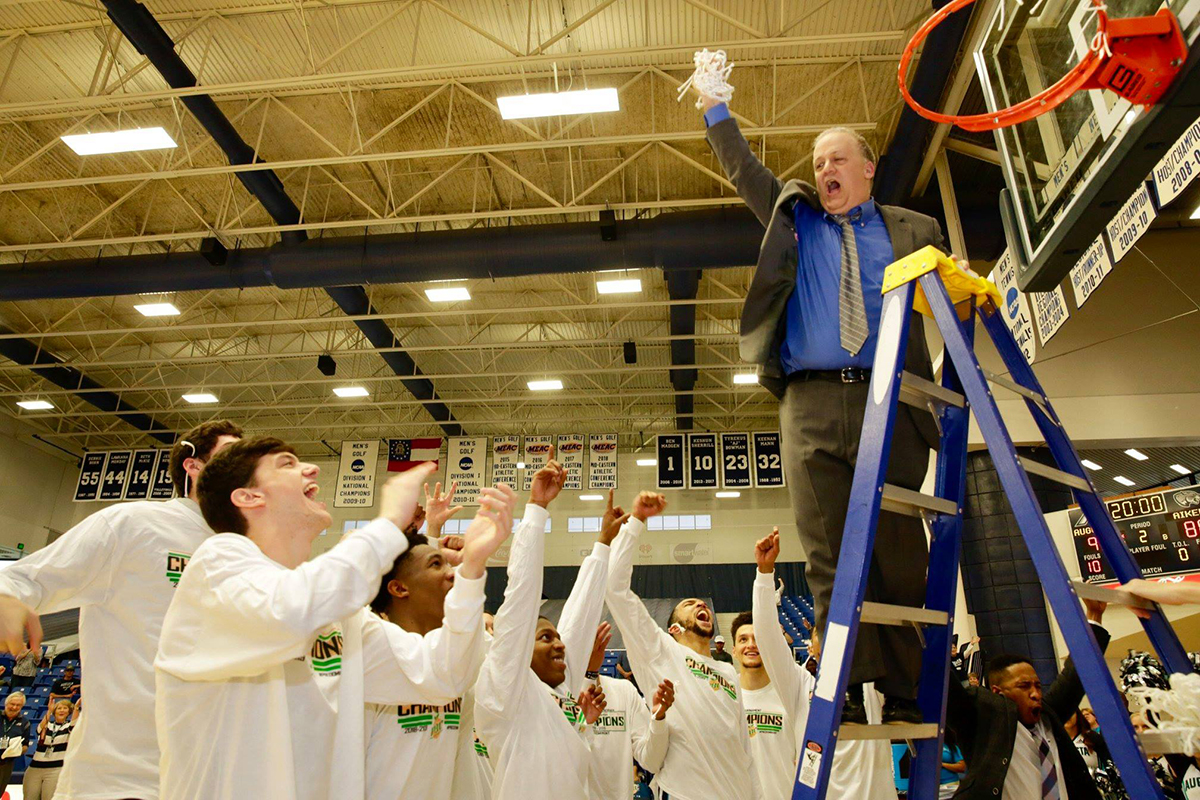 Augusta also won the PBC regular season, while senior Deane Williams was named the Defensive Player of the Year, the Co-Player of the Year, and first-team All-Conference. AU rookie Miguel Arnold was voted Co-Freshman of the Year, and junior Rafael Monteiro was named second team All-Conference. In addition, Metress was named Coach of the Year.
Augusta continues its season with their 12th trip to the NCAA Tournament, where they face seventh-seeded Francis Marion in the first round quarterfinal game of the NCAA Southeast Regional on Saturday, March 16.
Go, Jags!
View more photos »
See the Augusta Jaguars cut the net and more photos from this weekend's championship win.