In this series, Jagwire continues to feature people from around Augusta University and AU Health who keep JagNation running. Email the media relations team to share your story. This week we speak to Vivian Rice of Interpreter and Translation Services.
Where is your spot in JagNation?
Manager for the Interpreter and Translation Services Department. My office is located inside the Center for Patients and Families Conference Room on the eighth floor in the adult hospital.
How long have you been a part of JagNation?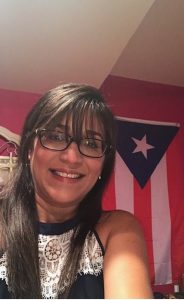 For 31 years. I started in 1989 working for the university's School of Nursing. In 1990, I transferred to the medical center working for the Department of Surgery/Urology, then worked as a human resources specialist, employee relations specialist and recruiter for HR prior to accepting the position as manager for Interpreter and Translation Services in 2005.
Most interesting thing about your job?
It is very rewarding, as we are facilitating communication to patients. In addition, as interpreters, we are routinely asked to perform the duties of the health care worker (i.e. triage patients, discharge patients, schedule appointments and procedures, obtain consents, etc.). However, we can only interpret, meaning facilitate communication between hospital, staff, patients and their families.
Favorite thing about JagNation?
I started as a unit clerk and worked my way up to a manager's position. JagNation gave me the opportunity to complete my bachelor's degree while working full time and provided me with opportunities for advancement within the organization.
Family:
Married with four children, ages 38, 34, 25 and 18; and three grandkids, ages 15, 13 and 5.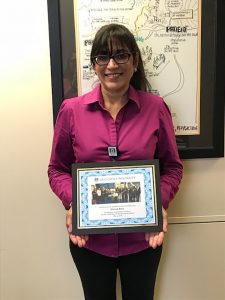 Hobbies:
I love going to music concerts and watching movies. Love spending time with family and babysitting grandchildren.
Something JagNation does not know about you?
My family has hosted the Georgia State Amputee Golf Tournament since 1993.
Augusta University values are compassion, collegiality, excellence, inclusivity, integrity and leadership. Describe how you fulfill one or more of these values.
In January 2005, I established the Interpreter and Translation Services to provide meaningful access to trained medical interpreters, which ensures that our staff can communicate with patients who have limited English proficiency in a consistent and effective manner. Hand-in-hand with our Patient- and Family-Centered Care philosophy, the development of the department has improved access to care, quality of care, advanced health equity and eliminated health care disparities to a diverse patient population.