Where is your spot in the JagNation? 
I am a Health Information Management Services (HIMS) technician. I primarily do the birth certificates, death certificates and fetal death certificates for the institution. However, from time to time I assist with other needs within the department, such as training incoming residents on the rules and regulations per Joint Commission at annual house staff orientation.
How long have you been a part of JagNation?
I have been working here for 21 years in May.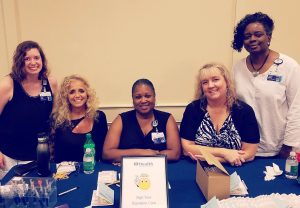 Most interesting thing about your job?
Honestly, the most interesting thing about my job is the people I meet. I interact daily with a number of coroners and funeral home directors, many of whom I have come to know on a personal level and now call friends. I also and perhaps most importantly interact with our patients. When I interact with patients, it is always at a pivotal time in their lives. Whether they have just given birth to a newborn or just had to say goodbye to someone they loved, I consider it an honor to be a part of these milestones in their lives.
Favorite thing about JagNation?
I love how JagNation is so involved with the community. For the past two years now, I have participated in the AU Day of Service and I think it really is a good way to partner and give back to the community. Last year, I met some people during this event that have become really dear friends now.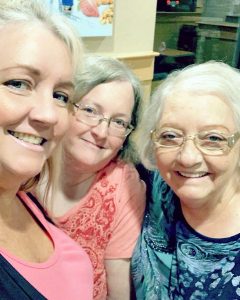 Family:
Being divorced, I spend a lot of time with my family. I am extremely close to my mother, my sister and my nieces and nephews.
Hobbies:
I love going to the beach and the lake, swimming, fishing and tubing — anything to do with water. I also enjoy concerts and ballgames.
How has COVID-19 changed/affected your job? 
I have been working a different schedule partly due to COVID-19. Also, in doing the death certificates, I am face to face with the COVID-19 pandemic regularly. I see how this virus has impacted real lives. It makes me acutely aware of how serious this virus really is.