In this series, Jagwire continues to feature people from around Augusta University and AU Health who keep JagNation running. Email the media relations team to share your story.
In honor of Veterans Day in November, we spoke with colleagues who serve at Georgia War Veterans Nursing Home. This week, we feature Cheryl Owens, a wound care nurse who was serving on the front lines, caring for war veterans, when she became ill in late May. She was diagnosed with COVID-19 and after spending many weeks in the hospital, she is currently recuperating at home on medical leave.
Where is your spot in the JagNation?
I am a wound care nurse at Georgia War Veterans Nursing Home.
How long have you been part of JagNation?
Nine years.
Most interesting thing about your job?
The relationships I have with everybody — patients and staff. It is like a second family for me. Once you go to work at Georgia War, you get a sense of home, because everybody cares about you. I was in isolation during COVID-19. It affects you mentally. You are concerned about people on the outside, but you don't get the chance to have the one-on-one with your family and others. I missed that. I was going stir crazy. I missed them all the time. I would ask about my coworkers and my patients when they would call me. I would say, "Please tell them I said hello and I am thinking about them."
Favorite thing about JagNation?
It's a unique place. It feels like family, and they care about their employees. I think they (Augusta University and AU Health) are above the rest. They really do take care of their employees.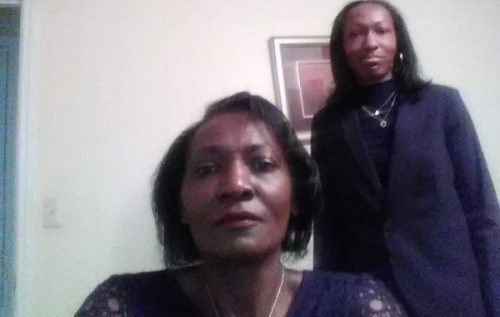 Family:
I have an adult son, Sherrod, and adult daughter, Jessica, several sisters, a brother, mom, even nieces and nephews. When I was in the hospital, all my family would call in (or come visit when allowed) to find out how I was doing — my kids, my sisters, my brother… I have a big, close-knit family. Also, AU is a family. You can be sick and down and out, but there is somebody there that will lend you a helping hand. My coworkers sent me care packages, meals, gift cards and other little blessings when I was in the hospital and while I have been at home recovering.
Hobbies:
I love to knit, crochet, needlepoint, and play candy crush and other games. I read the Bible to gain strength. I know there is a God, and I believe he put me back on solid ground.
Something the JagNation does not know about you:
I'm a sports enthusiast. I am athletic. I played sports in high school. I know a lot about sports. I love the Seattle Seahawks, the Los Angeles Lakers and the New York Yankees.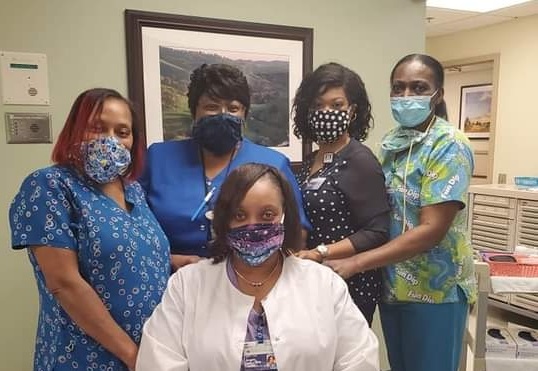 How has COVID-19 changed/affected your job?
When I became the patient (Owens was diagnosed with COVID-19 in May), I acknowledged everybody, because I knew what it took to take care of someone. I told my caregivers that other people were sicker than I was. I told them to take care of them, and I'd let them know when I really needed them.
I was admitted to the hospital on May 29, and I didn't get out until Aug. 24. I was on a ventilator for 23 days. I lost my voice, and it has been like this (hoarse and scratchy) since they removed the tubes. I had a feeding tube and the ventilator tube. If I wouldn't have come off that ventilator — without God's help and prayers — I probably would be dead.
My co-workers would send me messages, like, "Oh, Miss Cheryl, we are praying for you. We've been praying for you." And I'd say, "Thank you, because your prayers and my prayers were answered, and God brought me back."
Owens remains on medical leave until she can be cleared to return to work at Georgia War, the place she describes is "like a second family" to her.