In this new series, Jagwire will be featuring people from around Augusta University and AU Health who keep JagNation running. Email the media relations team to share your story.
Where is your spot in the JagNation?
Cardiac Rehabilitation in the Cardiovascular Center on 15th Street.
How long have you been a part of JagNation?
I have been proudly serving in the JagNation for four years.
Most interesting thing about your job?
The most interesting things about my job are the people we meet, the positive changes we see, the amazing relationships we build with our patients … And my awesome team of coworkers!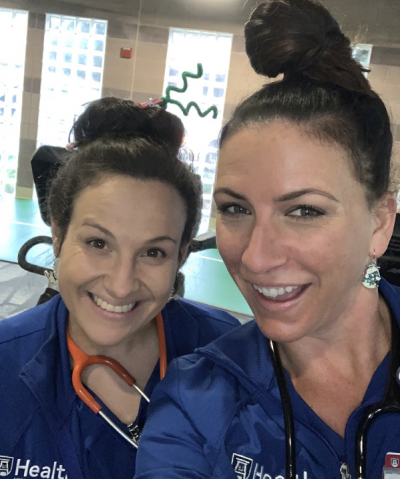 Favorite thing about JagNation?
My favorite thing about the JagNation is that it is a huge institution that operates like a team, and it has a powerful impact on our community. I am very proud to be a part of the JagNation!
Family:
I'm married to my husband of 16 years, John Ellis. We have two children: Ashley Carter, 13, and John John, 9.
Hobbies:
I love outdoor recreation, including running, camping, hiking, lake time and being a beach bum. Spending time with family and friends are my priorities (outside of work).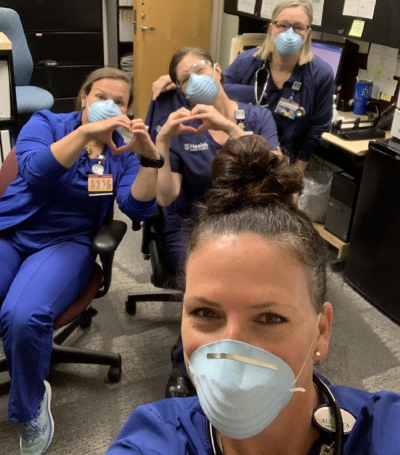 Something the JagNation does not know about you:
Prior to serving as the lead exercise physiologist at AU Health in Cardiac Rehab, I worked as an athletic trainer in sports medicine for over 20 years, serving professional, collegiate and high school athletes.
How has COVID-19 changed/affected your job?
COVID-19 has presented many challenges in our department. Due to the risk factor stratification of our patients and social distancing, we were required to stop our group rehabilitation services for nearly two months. We are slowly building back our patient population in compliance with the CDC guidelines. During the time that we could not have direct contact, we provided resources to our patients by phone, email and virtual home exercise programs as a way to keep our patients engaged during the shelter-in-place order.