Ignite the spark to your communications and marketing potential at the highly anticipated second annual Summer Summit hosted by Augusta University's Communications & Marketing team on Tuesday, Aug. 1, in the Jaguar Student Activities Center. This event is set to empower campus with practical training, valuable insights and networking opportunities within the marketing and communications field.
The Summer Summit is a must-attend conference for individuals responsible for shaping the university's brand, professionals new to the field of communications and marketing and experienced professionals seeking to enhance their skills. This gathering is designed to equip attendees with the latest trends, best practices and strategies to excel in the dynamic realm of communications and marketing.
Participants can expect a range of engaging sessions, lectures and thought-provoking discussions. Industry experts will share their knowledge, covering key concepts, emerging trends and the role of communications and marketing in a higher education setting. Topics will include the power of storytelling, reputation management, stakeholder engagement and the evolving landscape of communications metrics and ROI.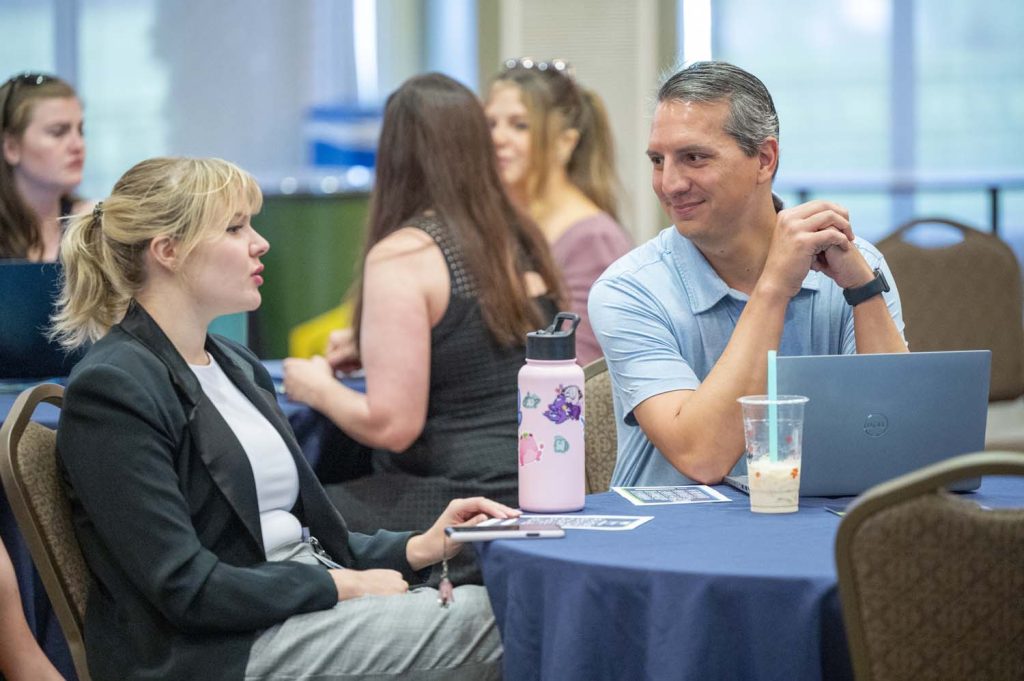 The Summer Summit also offers a unique opportunity to connect with like-minded professionals, establish valuable networks and foster collaborations that extend beyond the event. Attendees will have the chance to engage in meaningful conversations, share insights and gain inspiration from peers across the communications and marketing spectrum.
Whether you are a seasoned professional or new to the field, the Summer Summit is designed to cater to your needs and provide actionable strategies that can be immediately implemented in your role. With a focus on practicality and real-world applications, this event promises to enhance your communications and marketing initiatives.
To secure your spot at the second annual Summer Summit, register online today. While the event is free, space is limited, so early registration is encouraged. Lunch and light refreshments throughout the day will be provided.
Be part of a dynamic gathering that will spark innovation, ignite your creativity and propel your communications and marketing efforts to new heights.
For more information, visit the Summer Summit webpage or contact Raysean Ricks.