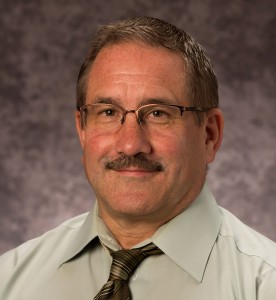 The Educational Innovation Institute, in partnership with the Department of Obstetrics and Gynecology, will sponsor a lecture from Dr. Michael Russell titled "Improving Critical Analytical Thinking Skills: Study Results from Medical Student Workshop" on Wednesday, Feb. 10 from 7:30-8:30 a.m. in Surgical Amphitheater BI-4081 on the Health Sciences Campus.
Russell, an associate professor of physiology at the Medical College of Georgia, is a researcher and faculty member of the Augusta University/University of Georgia Medical Partnership. Russell is also an adjunct assistant professor in the Department of Internal Medicine at the Mercer University School of Medicine.
Attendees of Russell's lecture will be able to:
Identify the changing cognitive challenges faced by medical students as they transition from novices to effective clinical problem solvers.
Outline strategies designed to improve the critical analytical abilities of medical students early in their training.
Review results of the inaugural workshop employing these strategies
And list opportunities across various levels of medical training for applying problem solving strategies.
Part of the Health Sciences Education Grand Rounds, this lecture is open to all Augusta University faculty.
For more information, call 706-721-7839.