Shareen Clement fondly remembers the summers she spent with her father in Albany, New York.
Her dad, Anthony "Tony" Clement, first began working with the Albany City School District in 1994 as a physical education teacher, but he quickly moved up the ranks and eventually served as a principal within the district.
Her father was known throughout Albany as a beloved school leader, who was devoted to steering placed at-risk students on a better path. He also insisted on teaching his own children the value of a good education.
"Growing up, my whole household was all education, education, education," said Shareen Clement, the interim director of Multicultural Student Engagement and graduate of the doctoral program in educational innovation at Augusta University. "My parents divorced when I was younger, and my mom and I moved to Savannah, Georgia. My dad stayed in New York, but I would visit him in the summers. And I remember all throughout kindergarten until my senior year, we would finish up school in Georgia earlier than they would finish classes in New York."
Whenever Clement traveled to Albany to visit her dad, she never expected a carefree summer outside the classroom, she said.
"Since my dad was the principal, there would be about two or three weeks where I would just go to school up in Albany, too," Clement said, laughing. "He would always insist that I went to the grade above my grade for the last three weeks or so of school to see what it was like. So, I felt like I never had a break from school."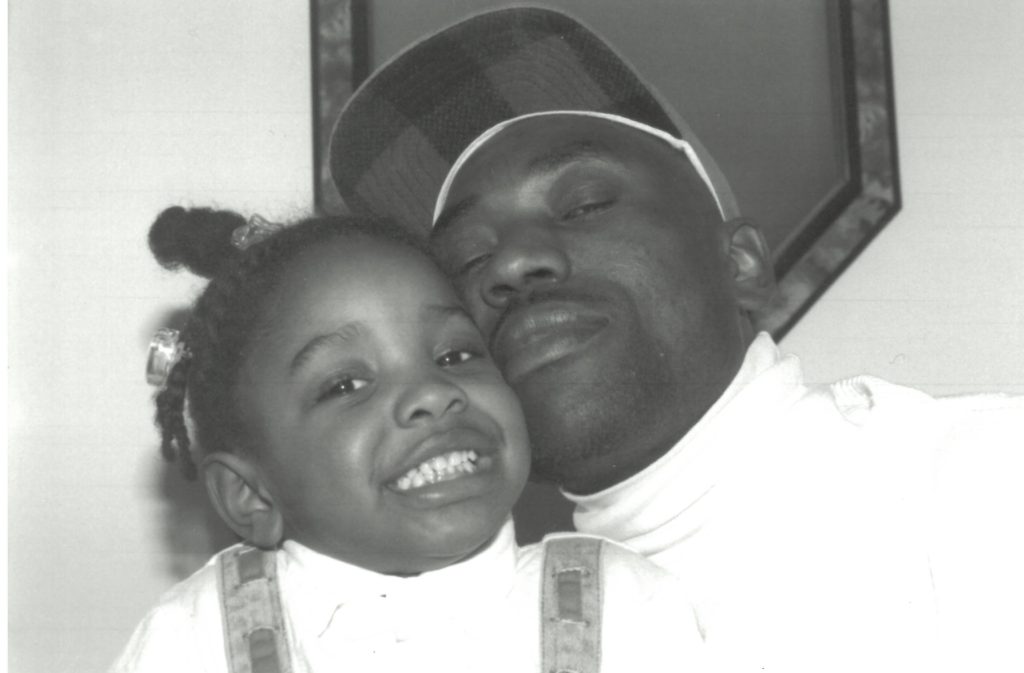 Even when her siblings weren't in school, they were always learning, Clement said.
"If we were on an actual break, like a spring break, my big sister, who is seven years older than me, she would design a fake school for me and our family friends," Clement said, laughing. "She would announce, 'We are going to do our vocabulary board and math.' She would even make us fake school lunch passes and make lunch. I literally felt like I was always in school."
Her father, who was born in Nigeria and moved to the United States to attend Clark Atlanta University on a basketball scholarship, would go on to play professional basketball in Finland and Belgium. But he always saw himself as an educator, Clement said.
After his basketball career, he earned master's degrees in educational psychology and educational administration from the College of St. Rose, she said.
"Education was so important to him. I even used to go on college tours when I was a kid with my dad, who was like, 'College, college, college,'" Clement said, smiling. "When I started college at Georgia Southern, I always knew that I was going to get a bachelor's degree. There was no question about it."
But in 2012, when Clement was an undergraduate at Georgia Southern University, her family received devastating news. Her father was diagnosed with liver cancer and, within a few short months, he died at the age of 47.
"I was going into my junior year, and it was very tough," Clement said. "My mom admitted to me the other day that she was really nervous that I was just going to drop out of school when it happened. And it is very funny because, to me, that was never an option. It never occurred to me to stop school because I was conditioned to be in school. My dad would have wanted me to finish school. In fact, he expected it."
At the time of his death, her father was completing his doctoral degree in educational leadership at The Sage Colleges in New York.
"I went back home to Albany for the funeral. The college he was attending, they had a ceremony after his death and my mom went out of her way to go get me a program and to get me a copy of his degree they awarded him, which I now have framed," Clement said. "My mom gave me his doctoral degree, and I just looked at it. And I remember thinking, 'Oh, I'm doing this.'"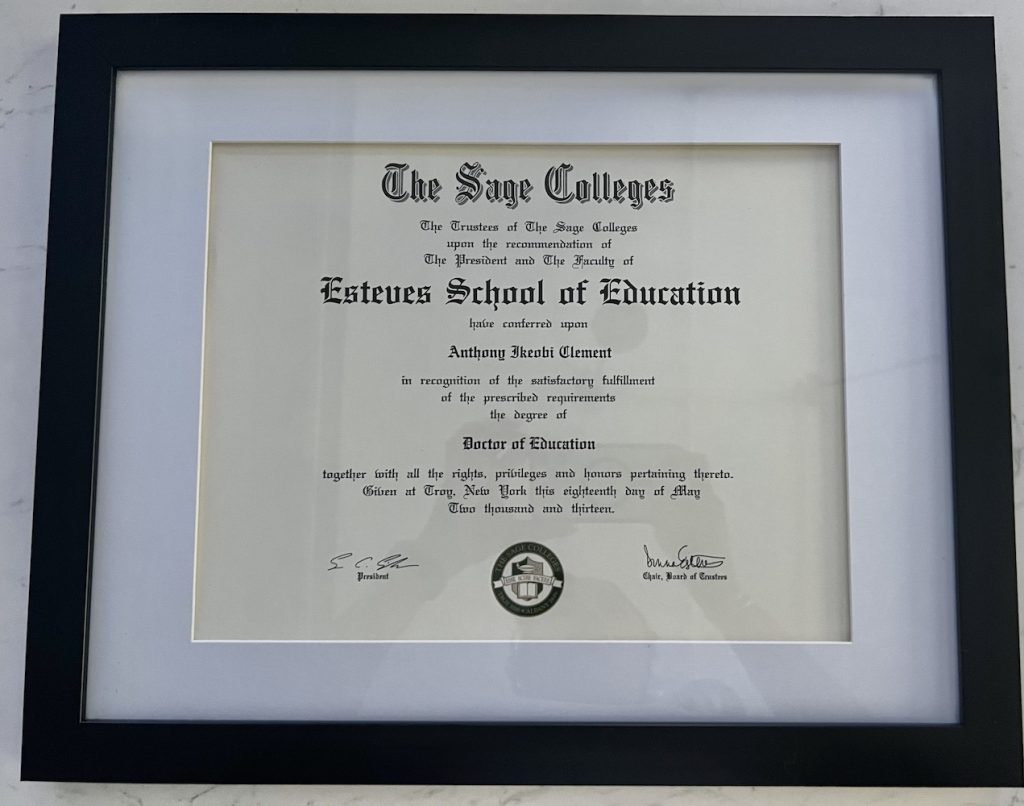 She said she felt there needed to be a "Dr. Clement" in this world.
"I wanted to be a Dr. Clement because he did not get to be," she said. "The college awarded him a degree, but he didn't get to enjoy it, even though he'd done all this work."
She went on to receive her master's degree in public administration from Georgia Southern and began pursuing her Doctorate of Education in Educational Innovation at Augusta University in 2020. Around the same time, Clement also accepted a job as the assistant director of admissions at Augusta University.
"I was like, 'How convenient could it be to work and go to school at the same place?'" Clement said, adding that, by 2022, she became the assistant director of Multicultural Student Engagement, while pursuing her doctorate degree. "It's been a challenge working full-time and getting my doctorate degree. I'm not going to lie. There's been a lot of long nights and tears. But this whole time I felt closer and closer to my dad, even though it has been 11 years now since his death."
By receiving her doctorate degree, Clement also said she wanted to set an example for the rest of her family, the same way her father did for her when she was a child.
"I get to carry on that legacy. I want my niece and nephew to see me get as many degrees as possible, so they will go to college as well," Clement said. "In addition, I have one sister who is older than me, and my little sister is seven years younger than me. I also have two little brothers. One brother is in college currently, and one will be starting this fall. So, I'm like, 'Maybe we can luck out, and we can have four Dr. Clements all carrying on my dad's legacy.'"
"Because, I can tell you right now, I'm not changing my last name," Clement added, laughing. "Never."
After Clement crosses the stage and accepts her doctorate degree from the College of Education and Human Development at Augusta University, she plans to return to Albany to celebrate her success with her dad in her own special way.
In 2017, the Albany City School District honored her father's legacy by naming the district's new home for alternative education programming the Tony Clement Center for Education.
"I am going to go visit the school," Clement said, as tears filled her eyes. "The school district in my hometown named that school after him, so that is a legacy that I'm really proud of. And I haven't visited my dad's grave since he passed. I was like, 'I don't want to go until I have this degree.' Now, I can go home."