Gamma knife reload expected to wrap up by mid-April
The main driveway from 15th Street into AU Medical Center will be closed near Entrance A all day Sunday, March 17, to accommodate a crane for a gamma knife facilities project. The driveway will close again at 5 p.m. Friday, March 22 until 6 a.m. Saturday, March 23.
Periodically, the gamma knife — located on the first floor of the hospital's Talmadge wing — is serviced to ensure the appropriate care for patients. As an academic medical center, AU Health utilizes this innovative equipment to provide cutting-edge treatments. The gamma knife is most often used for patients who need precision, non-invasive surgery for brain tumors.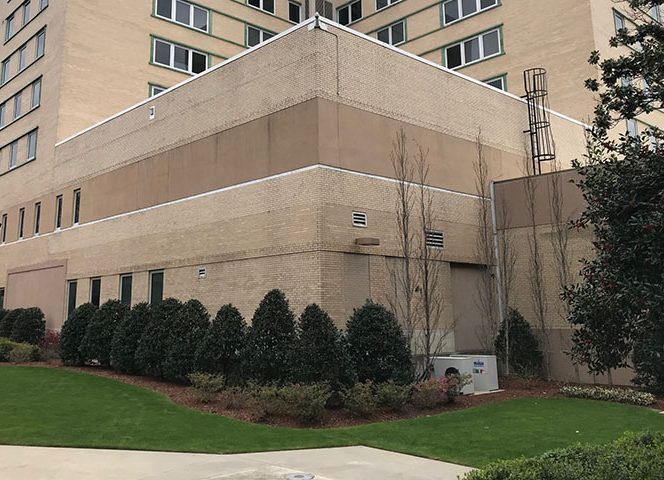 Patients, guests, and staff will still have access to pick up and drop off at both Entrance A and Entrance B of AU Medical Center during these brief closures of the hospital driveway. AU Health Security and Augusta University Police will work together to re-route vehicles through the Medical Center (P1) Parking deck.
Prep work begins March 11 with the removal of landscaping and the installation of fencing. The project also will require opening the exterior wall of the hospital near Professional Building 1.
The gamma knife reload is expected to be finished in mid-April. The Division of Facilities Services appreciates your patience while they work to help advance the missions of Augusta University and AU Health.
The gamma knife is part of the Neuroscience Center of Excellence at Augusta University and the only unit in Georgia affiliated with a children's hospital. Since its opening, the expert neurosurgery team has safely and successfully treated more than 1,100 patients.