Henry Thomas was the kind of man who never turned his back on someone who needed help and refused to leave until the job was done, especially when it came to supporting his beloved Augusta University.
As the longtime manager of the Grover C. Maxwell Performing Arts Theatre and the former volunteer golf assistant at Augusta University for more than 30 years, he knew practically everyone on campus and everybody knew him.
"It was like a huge family," said Alan Cooke, a childhood friend of Thomas and the station manager for Georgia Public Broadcasting's WACG at Augusta University for almost 30 years. "Everybody really enjoyed each other and people from other departments would stop by the radio station and chat. It was special, and Henry was a real part of that family atmosphere."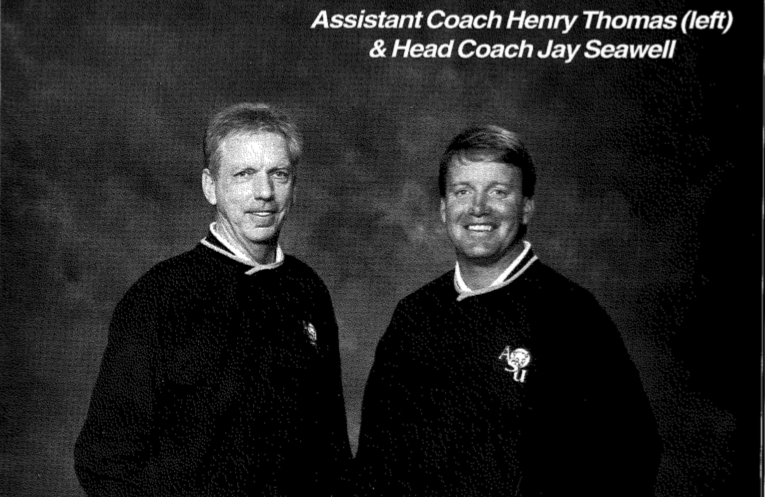 As members of the current and former staff at Augusta University learned of the passing of Thomas at the age of 77 this past week, many were heartbroken.
"I worked with Henry from the time I got here in 1988 until the time he retired and I've been here 31 years, so we worked together a long time," said Todd Sullivan, the theatre production coordinator for the Maxwell Theatre. "Henry was one of a kind. He was all about Augusta University.
"He and I spent many nights here at the theater, working hard to just get it ready for another show the next day. But he never complained. He just did it because he loved to do it."
'Henry was the world'
There was no limit to Thomas's generosity, said Dr. Linda Banister, a retired professor of music from Augusta University.
"When I joined the faculty in 1989, Henry was the head of the Maxwell Theatre and he was just a joy to work with," Banister said. "While I taught voice, I was also the choral director so we did our concerts in the Maxwell Theatre and Henry was a wonderful man.
"If I told him that I needed to paint the floor purple up on the stage for a production, he'd say, 'Sure, Linda. We'll go ahead and do that for you.'"
About six years after joining the university, Banister also began directing the opera workshop, which meant even more elaborate staging. But nothing seemed to faze Thomas, she said.
"If my budget was slim, he would figure out a way to make things work the way I wanted them to," Banister said. "We could do anything."
"Henry was the world," Banister added, as her voice began to crack. "He was just so down-to-earth and I think dedication was absolutely who he was. He had this can-do attitude that was contagious on campus back then."
Golfing was his passion
As an Augusta native, Thomas had another obsession: golf.
From 1970 until 2005, Thomas was a volunteer for Augusta University's golf program, and his dedication to the team and the players was immeasurable.
"I think Henry Thomas was one of the finest human beings I've ever known," said Augusta University Athletic Director Clint Bryant. "He cared, not only for the university but cared for this community and cared a great deal about Augusta University golf."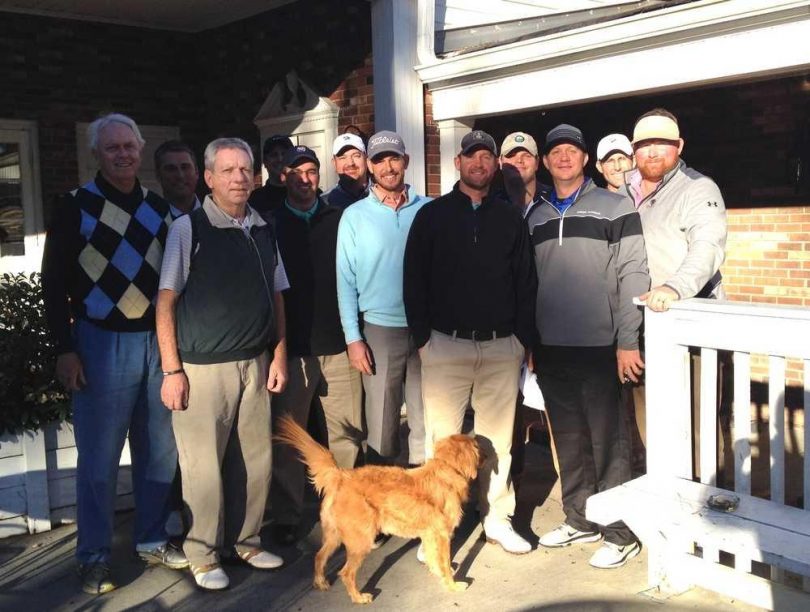 But for Thomas, it wasn't just about the sport, Bryant said. It was more about the people involved in the golf program.
"Not only did he care about the coaches, but he cared tremendously about the players and did all he could ever do to make sure they matured and grew into fine young men," Bryant said. "And I think that's what defines Henry, is that he was always a gentleman, but more so he was able to express that to the players that he was involved with."
Thomas's commitment to Augusta University's golf program will never be forgotten, Bryant said.
"Henry was a very special person. He did all of this as a volunteer assistant coach and that wasn't a paid position," Bryant said. "He did it all out of the love of the game and out of the love for Augusta College, Augusta State University and Augusta University."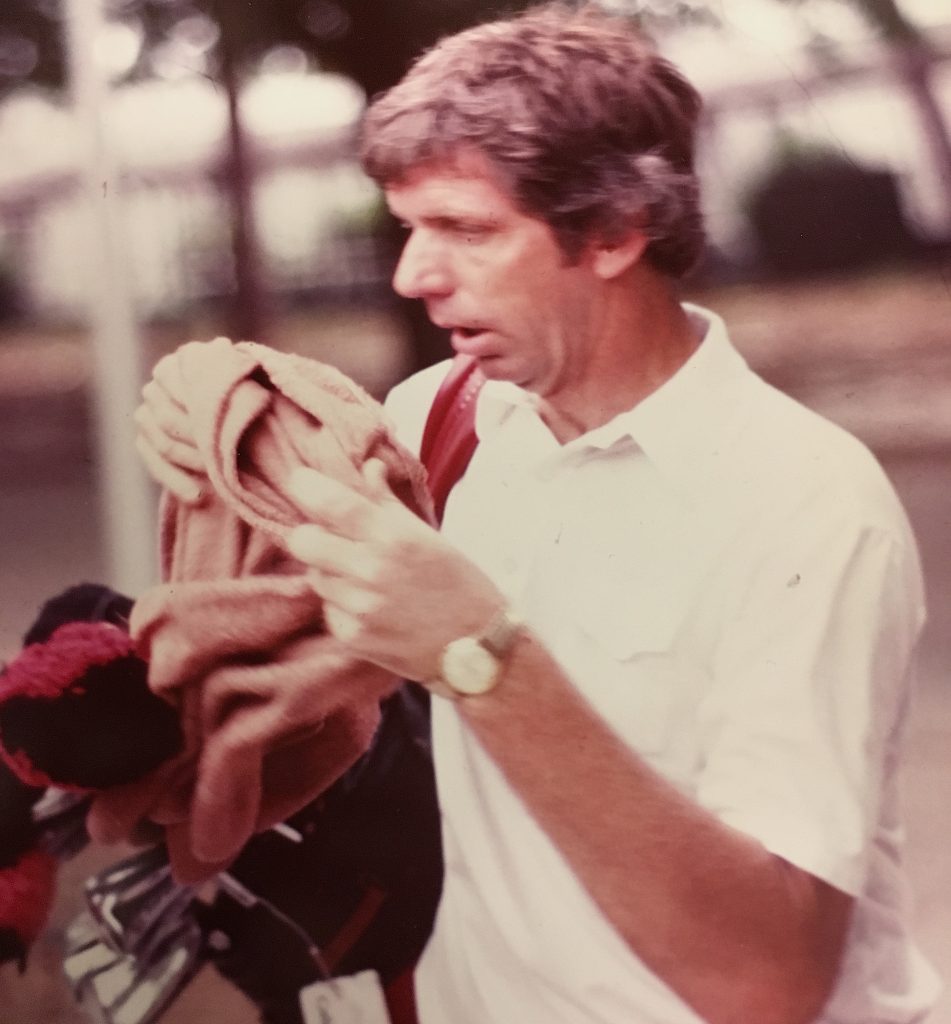 Not only did Thomas love Augusta University's golf program, but he was a huge fan of the Masters Tournament.
"Being born and raised in Augusta, Henry was proud of this town," Banister said. "And, I'll tell you, he thought the Masters Tournament was the best thing since sliced bread."
For more than 25 years, Thomas worked in scoring during the Masters Tournament and absolutely loved everything Masters Week had to offer, Sullivan said.
"He was big into the Masters, but he also loved our university's golf team and the players," Sullivan said. "When golfer Jamie Elson came to campus in 1998 from England, Henry kind of became Jamie's mentor while he was here. Henry basically promised Jamie's mom and dad that he would look out for him. And he really did. As a result, Jamie and his wife named his son after Henry."
'Like a father figure'
Thomas' compassion for people and sincere love for the university is something many of his friends and former colleagues will never forget.
"We met in the fourth grade back in 1951," Cooke said, chuckling. "I moved here from Washington state and when I walked into my class, Henry and I met right off the bat. He had a great sense of humor and was a real giver."
When Cooke returned to the Augusta area after working at radio stations in Cincinnati and Nashville, he was thrilled to have his childhood friend back in his life.
"It was really the 30 or so years that we both worked at Augusta College that we really spent the most time together," Cooke said. "We helped each other out a lot. If I needed a piece of equipment or an extra microphone cord, he always had them and I always had some things that he could use. And that became the whole atmosphere of that institution during those years."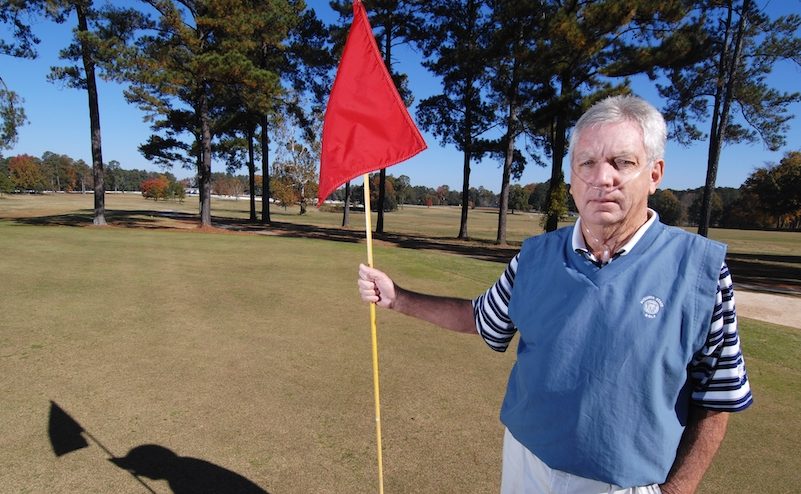 Those are memories that Cooke will forever cherish, he said.
"I loved him," Cooke said, pausing to collect himself. "He was a really good guy."
Whenever any of the longtime faculty and staff at Augusta University talk about Thomas, they always smile, Sullivan said.
"For a long time, we put on a fish fry for all the faculty and staff every year. Henry really enjoyed doing it," Sullivan said, adding that one of Thomas' biggest joys in life was to take some of his friends from the university shrimping along the South Carolina coast. "He'd take a bunch of us from the college and we'd always go down to Beaufort to shrimp for four or five days straight. All year long, he was like, 'I can't wait for shrimping season!'"
Thomas saw value in making your work family as close as your actual family, Sullivan said.
"I've been to all of his kids' weddings and their birthdays and I know his grandkids," Sullivan said, smiling. "He was like a father figure to me. He's really going to be missed by a lot of people here."