Robert Delfay has always been an avid tennis player and, even at age 72, he has no problem keeping up with his tennis coach.
However, that was not the case nearly three years ago, when he experienced a health scare during practice.
"I was at a tennis lesson when I began feeling nauseous and out of breath," said Delfay. "I decided to take a moment to rest because I thought I was having a heart attack."
Delfay's pulse had hit over 200 beats per minute and his heart rate became erratic. After quickly heading to the emergency room at a local hospital, Delfay was diagnosed with atrial fibrillation (AFib).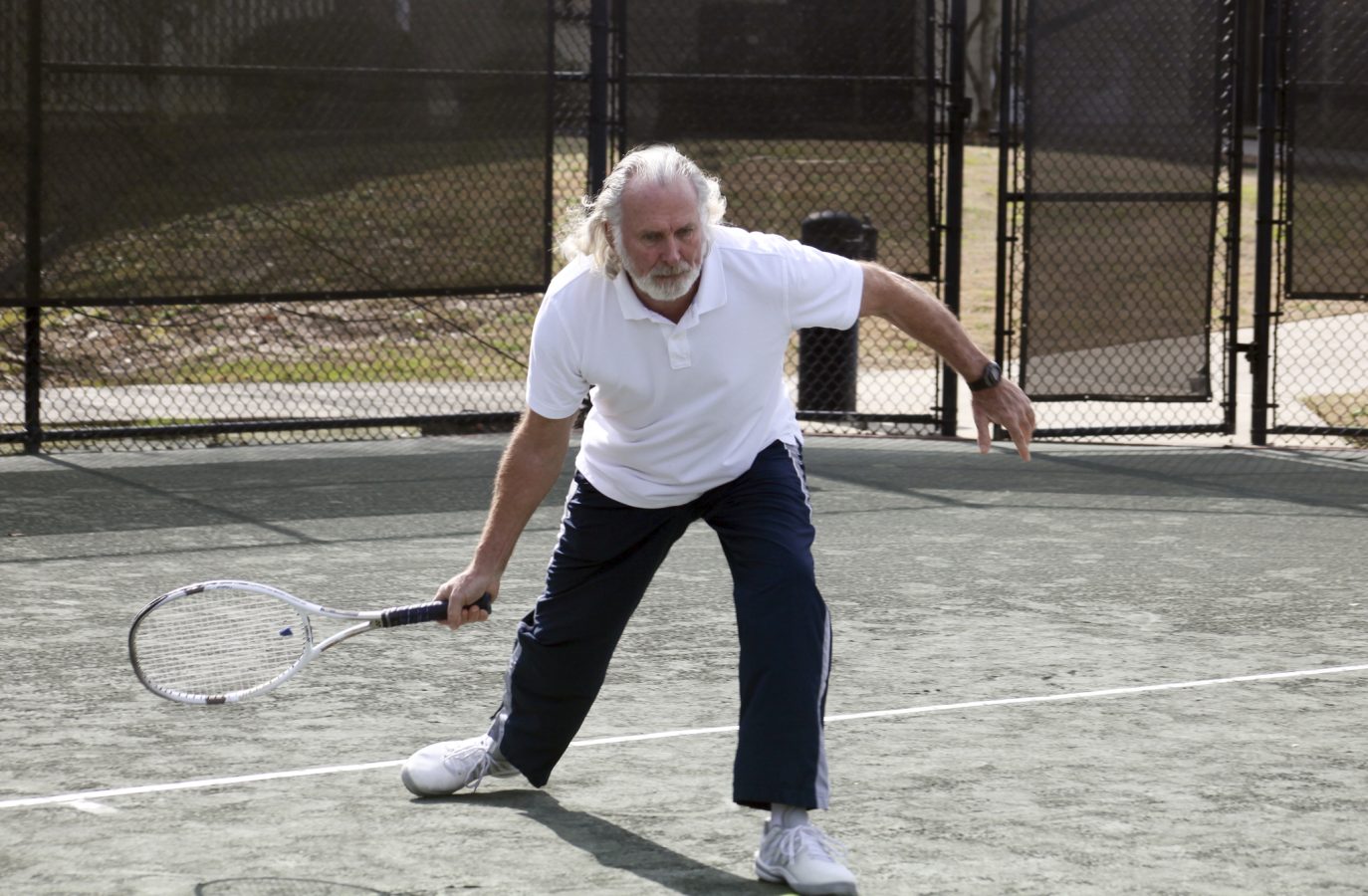 Normally, the heart contracts and relaxes with each beat. But in AFib, the upper chambers of the heart beat irregularly, which can lead to blood clots, stroke, heart failure and other heart-related complications.
"I was shocked when I got the news that I had AFib," said Delfay. "I had never experienced anything like this before, and I was ready to look at my options for treatment."
Delfay was referred to the Heart Rhythm Center's Electrophysiology Lab at Augusta University Health, where he was introduced to Dr. Haitham Hreibe, a cardiac electrophysiologist in the Department of Medicine in the Medical College of Georgia.
After running several tests to evaluate Delfay's heart condition, Hreibe concluded he was a candidate to undergo an atrial fibrillation ablation. This procedure works by delicately burning or freezing the heart tissue; which results in a scar of the heart muscle.  This scar disrupts the electrical circuit causing the arrhythmia.
Delfay underwent two rounds of the procedure to correct his AFib and atrial flutter, a common abnormal heart rhythm. Since having the procedures, the former sports journalist says he has not had another episode and he is back to playing tennis five times a week.
"I feel fine, and the team in EP Lab was so professional, punctual and always available for questions," said Delfay. "I will always recommend them and Dr. Hreibe to anyone who is experiencing a similar heart condition."
Delfay is among the 1,200 patients the Heart Rhythm Center's EP Lab provides care to each year. The quality of the lab's staff and their ability to treat complicated heart conditions like AFib is what garnered them accreditation with the American College of Cardiology this year.  This accreditation demonstrates AU Health's continued commitment and dedication to providing exceptional cardiac care.   AU Health is the first facility in Georgia and sixth in the country to receive this recognition.
"I am proud of the work we do in the EP Lab, and this accreditation speaks to how diligent we are at finding the best clinical processes to improve the quality of life for our patients," said Hreibe. "I am grateful we could provide the proper care for Mr. Delfay, and we will continue doing our best to give each of our patients the support they need while under our care."
Learn more about the Heart Rhythm Center's Electrophysiology Lab.