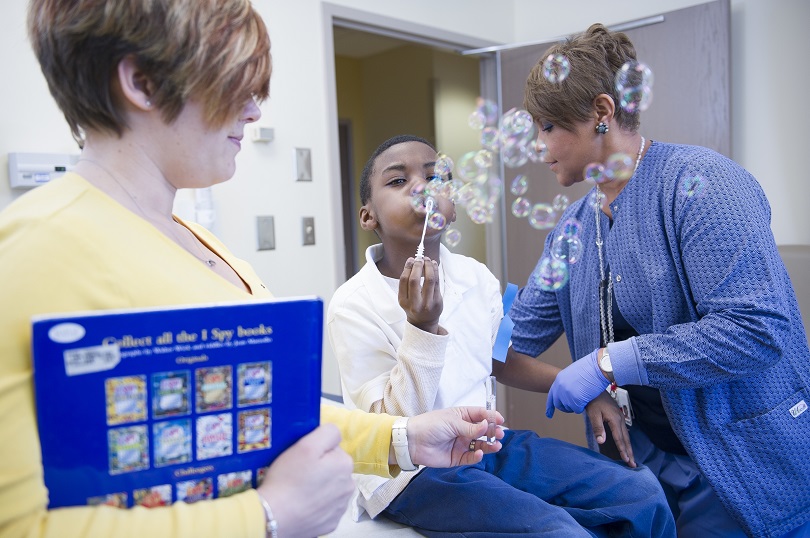 AUGUSTA, Ga. – The Health Center Credit Union has won a $10,000 donation for Children's Hospital of Georgia in the CU Solutions Group's first annual Share the Love campaign.
HCCU helped Augusta's only children's hospital get the money in this fundraising campaign by garnering the most votes for a video the credit union produced and submitted. The video shows HCCU's ongoing efforts to support CHOG, its charity of choice.
HCCU will present the $10,000 check to CHOG at 10 a.m. Tuesday, Nov. 17, in the hospital's lobby.
"Children's Hospital of Georgia is excited and honored that Health Center Credit Union took the time to produce and submit the video to benefit our patients and families," said Catherine Stewart, CHOG's CMN Development Officer. "HCCU has been an incredibly generous partner for many years, and as a not-for-profit, the Children's Hospital of Georgia relies heavily on community support like this to help provide high-quality health care to every child."
Vote now to win $15K more
After receiving $10,000, CHOG is now in the running for a $15,000 bonus if HCCU can get the most votes overall for its video by Dec. 24.
"Please, go online now and vote for HCCU," Stewart said. "I can't think of a better way to 'share the love' for CHOG than this." Stewart also recommends that you share the love by encouraging others to vote for the HCCU video through Facebook and Twitter.
The 154-bed not-for-profit CHOG is the second-largest children's hospital in the state, providing the highest level of pediatric critical care and neonatal intensive care, as well as a wide range of general and complex health care for children. CHOG was recently ranked as the nation's top performing children's hospital in quality and safety in the University Health System Consortium.
CHOG also has the area's only dedicated pediatric emergency department. The 16-bed unit, which is a separate wing from the adult ER, was designed with the help of patients and families and is staffed 24 hours a day, seven days a week by fellowship-trained pediatric emergency medicine physicians.
CU Solutions Group is a credit union service organization with more than 3,000 credit union clients across the nation, including Health Center Credit Union. CU Solutions Group is also home of the Love My Credit Union Rewards program. Learn more at cusolutionsgroup.com.
Share the Love campaign details can be found at LoveMyCreditUnion.org/CUSharetheLove.