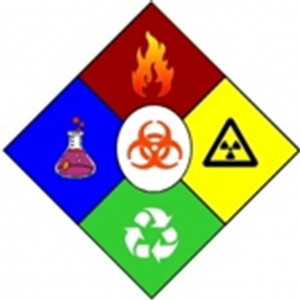 Environmental Health and Safety Division: Safety Corner
Mark Richards, Laser Safety Officer
LASER is an acronym which stands for Light Amplification by Stimulated Emission of Radiation. A laser produces an intense, highly directional beam of light. The human body is vulnerable to the output of certain lasers, and exposure to laser beams can result in irreversible damage to the eye and skin if personal protective equipment is not used.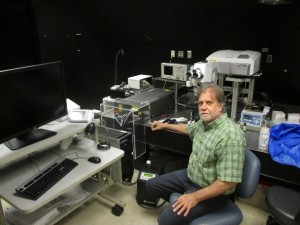 There are 60 lasers on GRU campus, 16 of which are class 3b or 4. This potential for injury has led to the formation of the Laser Safety Committee, chaired by Dr. Paul McNeil. The committee meets semi- annually to review the status of the Laser Safety Program.
There are specific requirements for laser users at GRU, which can be found in the American National Standard for Safe Use of Lasers in Research, Development, or Testing. This requires that all laser users receive the appropriate safety training, which is provided by the GRU Laser Safety Officer (LSO). This also requires that all laser systems be inspected and evaluated by the LSO when they first arrive at GRU, are moved to a different location, or are utilized in a manor different than when originally inspected.
Lasers are acquired at GRU through many different pathways. Although there are various safety measures to ensure that the LSO is notified when this occurs, some lasers are obtained or moved without notification given to the LSO. If you have a laser system that has not been inspected, please contact the LSO for a safety assessment. Please feel free to contact the LSO with any questions or concerns at (706)-721-2583 or mrichards@gru.edu. Guidance is available on the EHS web site.