Aisha Lavin has been named assistant vice president of Facilities Business Operations at Augusta University.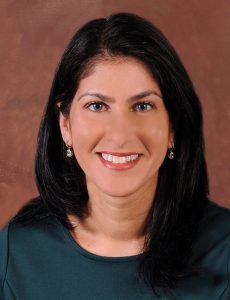 Lavin, who served as director of Business Operations since January 2013, will be responsible for the business-related impacts, as well as strategic planning and initiatives, for all of the Facilities departments at the university, which includes Facilities Operations and Services; Planning, Design and Construction; Space Management; and Environmental Services. She also will oversee training, safety and quality control.
Lavin received a Bachelor of Science in biology in May 1999 and a Master of Public Administration in December 2006, both from Augusta State University before it became part of Augusta University. She started as a budget analyst at ASU and served as the Institutional Budget director from 2005 until consolidation. In 2013, she transitioned to the Facilities division in the director capacity.
Lavin is a 2008 graduate of Leadership Augusta and earned a yellow belt in the University System of Georgia Lean Six Sigma program. She is also a member of the Pi Alpha Alpha Honor Society for public administration.