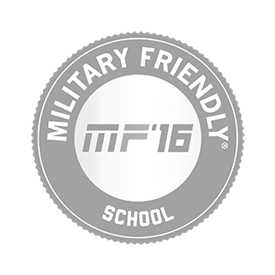 Georgia Regents University was recently named a "Military Friendly" school by Victory Media, the originator of Military Friendly education and career resources "G.I. Jobs" and "Military Spouse media."
Every year, institutions across the country compete for the honor of being named "Military Friendly" by completing a detailed survey. The designation, now in its seventh year, is bestowed upon those institutions that provide civilian opportunities for veterans. Some of the qualifiers for the title are providing support for student veterans as well as offering positive graduation and employment outcomes.
According to Victory Media, GRU is "an excellent choice for military and veteran students because it offers a broad range of quality academic degrees, programs and certificates."
Victory Media also cited the excellence of GRU's Office of Military and Veterans Services, which provides VA school benefit certification, TA assistance, mentoring, tutoring and a multipurpose Military Resource Center.
Carol Giardina, director of military and veterans services, said the designation is the result of a tremendous effort on the part of GRU to improve university conditions for veterans.
"Prior to July 2012, we did not have a one-stop shop for military and veteran students on the GRU campus," she said. "Nor did we have a Military Resource Center, which provides a special space for studying, mentoring, tutoring, group meetings and a place for veterans to 'just hang out.'"
Giardina said the addition of these resources has gone a long way toward making GRU a more attractive school for prospective veteran students.
"Prospective students definitely compare us to other schools," she said. "Increasing the number of veterans attending GRU is a great thing because veterans bring their maturity, dedication, experience and leadership skills with them."
Giardina said that earning the "Military Friendly" designation was a team effort and one that will greatly benefit the university moving forward.
"It takes the entire university to be military friendly and receive this designation," she said. "I would like to thank all the administrators, faculty and staff who have worked to promote military friendly practices and policies at GRU and those individuals in every department and classroom who provide excellent service to our veterans."