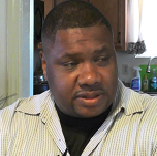 AUGUSTA, Ga. – Performing artists Jessye Norman, Russell Joel Brown, Karen Brown and Wycliffe Gordon will share their personal journeys that took them from the streets of Augusta to stages across the globe in the 20-part series "Where I'm From," broadcasting Nov. 2-27 on GPB-Augusta, WACG-FM 90.7/WACG-HD radio.
The "Where I'm From" series, which took nearly a year to prepare, was produced in conjunction with the Greater Augusta Arts Council as part of the Augusta Listening Project. The November broadcast represents just a fraction of the many performing artists who've built remarkably successful careers on foundations that took shape in the neighborhoods, schools, churches and civic organizations of the garden city. Some of these celebrities have further distinguished themselves by regularly returning to their hometown, using their celebrity, time, resources and knowledge to uplift and improve the CSRA.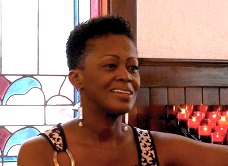 Each performer's story will be shared through five episodes airing during the 7 a.m. and 5 p.m. hours Monday through Friday on GPB-Augusta. The episodes cover the artists' formative years, how the interest in their profession was sparked, the years of training and preparation involved, the struggles they've endured and what their "success experience" has been like. Finally, they'll talk about why they return to Augusta and how and why they give back to the communities where they got their starts.
The weekly lineup will be:
• Nov. 2-6: Legendary soprano Jessye Norman
• Nov. 9-13: Broadway actor Russell Joel Brown
• Nov. 16-20: Prima ballerina Karen Brown
• Nov. 23-27: Jazz icon Wycliffe Gordon
Karen Brown invited the "Where I'm From" producers to interview her for the series in the sanctuary of a small church on Laney Walker Boulevard. The church is significant to Brown not only because it's where her family worshiped, but because it was the first place she ever performed before an audience. Norman sat for her interview on the stage of the performance hall at the school for the arts in downtown Augusta that bears her name.
Gordon chose to recall his journey while sitting at the dining room table of his parents' home since his father and mother were his first music teachers. Russell Joel Brown said that he chose the music education room at Episcopal Day School to record his story, because a teacher in that very classroom "flipped the switch" that turned on his lifelong love for singing and acting.
Additional material from the "Where I'm From" series is available on GPB.org, including a blog, video trailer and an audio archive of the segments that have previously aired. The series will also be featured on Jagwire.
GPB-Augusta, WACG-FM 90.7/WACG-HD radio, is housed on the Summerville campus of Georgia Regents University. It is a Georgia Public Broadcasting station.