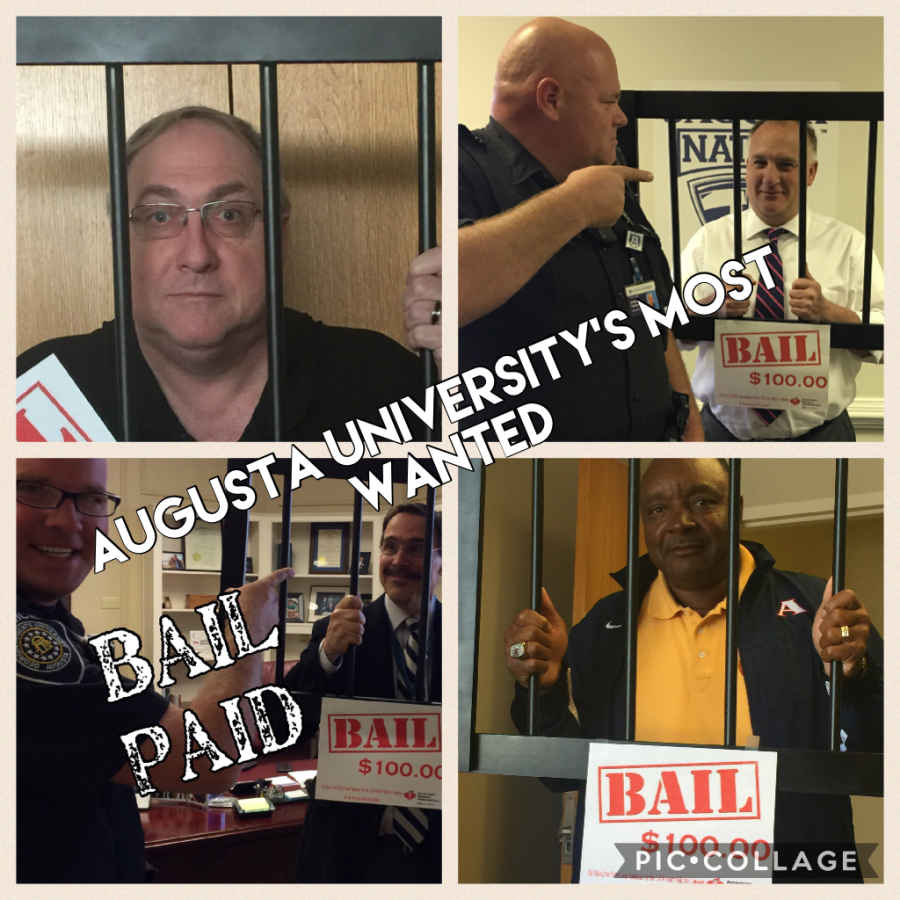 If you're thinking of donating to the American Heart Association but aren't sure how, consider getting arrested instead. (Don't worry – it's for a good cause).
The Augusta University Police Department's American Heart Association Fund Raising Team (the AU Police Foot Patrol, for short) is sponsoring a "Jail N' Bail" fundraiser to raise money for the AHA during the week of Feb. 13-17.
If you'd like to participate, simply follow the easy-to-understand arrest instructions located below.
Step 1: Agree to be arrested. (We told you it was easy.)
Step 2: Provide the AU Police Foot Patrol with your availability (by calling (706) 721-2914). Or, alternatively, you can provide the AU Police Foot Patrol with a contact person to arrange the arrest for you (perfect for volunteer criminals with a tight schedule.)
Step 3: Provide your office location for the "arrest." (Pick someplace comfy – you might be there a while.)
Step 4: An officer will come to your arrest location with "Jail Bars," your "Bail Sign" (default $100) and a camera to take your "booking photo." (That means mugshot, FYI.)
Step 5: Collect your "bail" by calling co-workers, friends, etc. (Or you can pay your own bail if you'd like to show off.)
How do I pay my bail? 
There are multiple ways to pay your "bail."
For cash and checks (made payable to the American Heart Association), simply alert the AU Police Foot Patrol (by calling (706) 721-2916 from 8 a.m. – 4 p.m.). A representative will come to your space to collect your bail.
To pay with a credit card, use the AU Police Foot Patrol Team link on the American Heart Association's website.
Will anyone see my booking photos?
Oh, absolutely. The AU Police Foot Patrol will share your mugshot, err… "booking photo," on social media and Jagwire.
Where can I find out more?
For more information, contact Team Captain Ted McNeal at (706) 721-2916 or tmcneal@augusta.edu; Roxie Bush at rbush@augusta.edu; or Donna Branan at dbranan@augusta.edu.
You don't have to pass go, and you don't have to collect $200, but please, for the sake of hearts all across the United States, please consider going directly to jail!