AUGUSTA, Ga. – Georgia War Veterans Nursing Home has been ranked in the nation's top 15 percent among senior health care providers for patient satisfaction, earning the 2015 Customer Experience Award™ from Pinnacle Quality Insight, a nationally recognized customer satisfaction firm.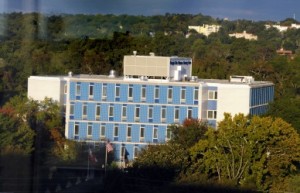 Pinnacle conducts more than 100,000 surveys each year while working with more than 1,500 clients in 47 states to determine how their patients and families evaluate them. Customers gave Georgia War praise in nearly a dozen distinct categories, including cleanliness, safety and security, nursing care, food quality, individual needs, admission process, and overall satisfaction.
"We believe the men and women who have served our country deserve the best care we can provide them, and this award demonstrates our dedication to excellence in patient care. It is truly an honor to be recognized," said Charles Esposito, Executive Director of Georgia War Veterans Nursing Home.
Throughout its 45-year history of serving the veteran community, Georgia War Veterans Nursing Home has placed a strong emphasis on ensuring that the individual needs of every veteran patient are met. By partnering with Pinnacle to conduct monthly surveys and interviews with patients and families, the organization has been able to measure how effectively it carries out this mission.
"This ongoing feedback helps us gain a better understanding of our patients' needs and make improvements when necessary," said Esposito. "We are committed to continuing these efforts for the benefit of our patients and families."
About Pinnacle Quality Insight
Pinnacle Quality Insight is a satisfaction measurement firm in Salt Lake City, Utah, with more than 18 years of experience in long-term healthcare. Pinnacle, an approved vendor for HH-CAHPS® and Hospice CAHPS®, specializes in phone surveys for the hospice and senior health care industry. For more information, visit pinnacleqi.com.
About Georgia War Veterans Nursing Home
Georgia War Veterans Nursing Home is a skilled nursing care facility owned by the Georgia Department of Veterans Service and operated by Georgia Regents University.