AUGUSTA, Ga. – More than 40 pieces of original art – much of it painted by residents of the Georgia War Veterans Nursing Home – will be on public display for the first time at Sacred Heart Cultural Center beginning about a week before the national holiday celebrating America's veterans.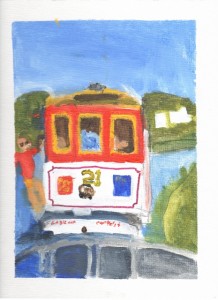 The "Georgia War Veterans and Friends" art exhibit opens with a reception from 5 to 7 p.m. Thursday, Nov. 5 and runs through Nov. 25 in the Sacred Heart Art Hall at the historic facility at 1301 Greene St. The art also will be available for purchase, and a portion of the proceeds will support the ongoing preservation of Sacred Heart and its programs.
"Our exhibit has been several years in the making," said Laurie Cordaro, Director of the Occupational Therapy Department at the 192-bed skilled nursing facility. "I've been trying to identify an opportunity to showcase some really incredible pieces, and we finally have a public show. This is incredibly satisfying to see the veterans' efforts to create beautiful art come to fruition."
Painting is a unique tool in Cordaro's arsenal of rehabilitation techniques for her patients.
"I use art therapeutically to bring beauty and peace to the lives of our war veterans, and it's amazing how each brush stroke not only can improve their dexterity, but it can sharpen their minds, too."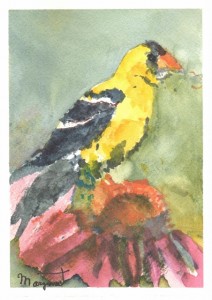 Korean War veteran Magaret Carden fell in love with painting with oils in high school. However, living with Parkinson's disease for more than 20 years had really begun to hinder her abilities. Cordaro helped the 83-year-old Army veteran from Michigan push through some of those difficulties, and she has been painting again for several years.
"It gives me great joy to share my paintings with family and friends," said Carden. "I dream about future subjects for paintings and how to incorporate various techniques."
Carden's "Field of Poppies" garnered second place in the state Elks Arts and Crafts Competition, and her pieces have been included in Georgia War's calendar and notecard projects, which are fundraisers for the American Heart Association. The veterans are pleased to use their talents to give back to the community through this endeavor.
Georgia boy James Blanton, a former Army platoon sergeant who served tours in Korea, Germany and Vietnam, has painted with oils, acrylics, and most recently began using watercolors. His paintings include "Penguins" and "Buffalo."
"Painting settles one's nerves and gives one something to do," said Blanton, 82.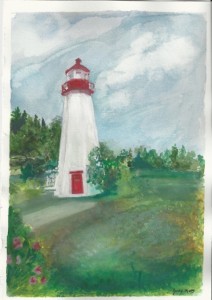 "When I look at subjects – the intricacies and their incredible beauty and detail, I have to marvel at what I feel only a Creator could make," said Cordaro, who doesn't just incorporate painting at work, but actually took up the hobby five years ago. "What greater joy can humankind have than to dream up something beautiful and then see it come to fruition?"
According to Cordaro, the "Georgia War Veterans and Friends" art exhibit represents the veterans' use of purposeful activity to effect significant change and growth while enjoying the creative process.
For more information about the exhibit, contact Cordaro at 706-721-2957.
Throughout its 45-year history of serving the veteran community, the Georgia War Veterans Nursing Home has placed a strong emphasis on ensuring that the individual needs of every veteran patient are met. The facility, which is owned by the Georgia Department of Veterans Service, is operated by Georgia Regents University and is considered a leader in the area of geriatric care training.
Earlier this year, Pinnacle Quality Insight ranked Georgia War in the nation's top 15 percent of senior health care providers for patient satisfaction.
Media Inquiries:
Denise Parrish
Senior Media Relations Coordinator
706-721-9566 Office
706-831-3148 Cell
mparrish@gru.edu