The Georgia Cyber and Innovation Training Center, home of Augusta University's School of Computer and Cyber Sciences, is celebrating a significant milestone this summer: its five-year anniversary.
To mark the occasion, the Georgia Cyber Center opened its doors to the public July 10 and hosted a community event that provided an in-depth look into the vital work being done in the facility.
The Georgia Cyber Center is a hub of collaboration between academia, private industry and government agencies. It serves as a training ground for aspiring cybersecurity professionals, a testing ground for cutting-edge technologies and a space for fostering partnerships and knowledge exchange.
The anniversary event offered an opportunity for the community to witness firsthand the significant impact the center has had on the field of cybersecurity.
For students like Samuel Bailey, an information technology and cybersecurity student in the School of Computer and Cyber Sciences, the event provided a rare and invaluable experience.
"To get an opportunity to go behind the scenes and see what's going on is not an opportunity you get very much," said Bailey. "As someone who wants to go into the field, getting a peek at what they want from you, the way they're using the tools and the opportunities is something I thought I'd be interested in."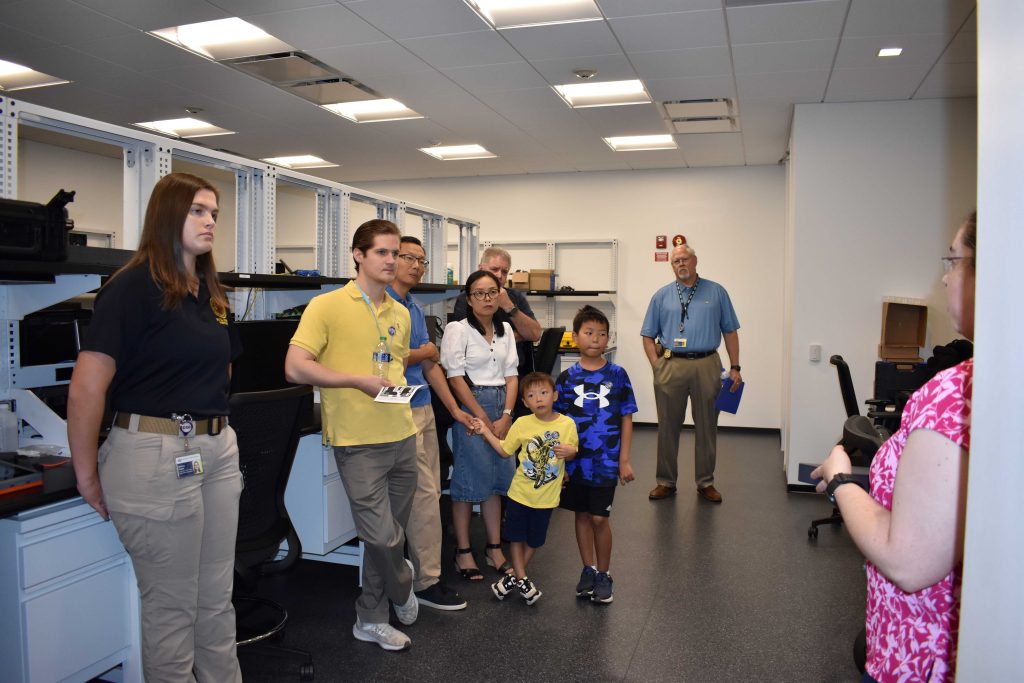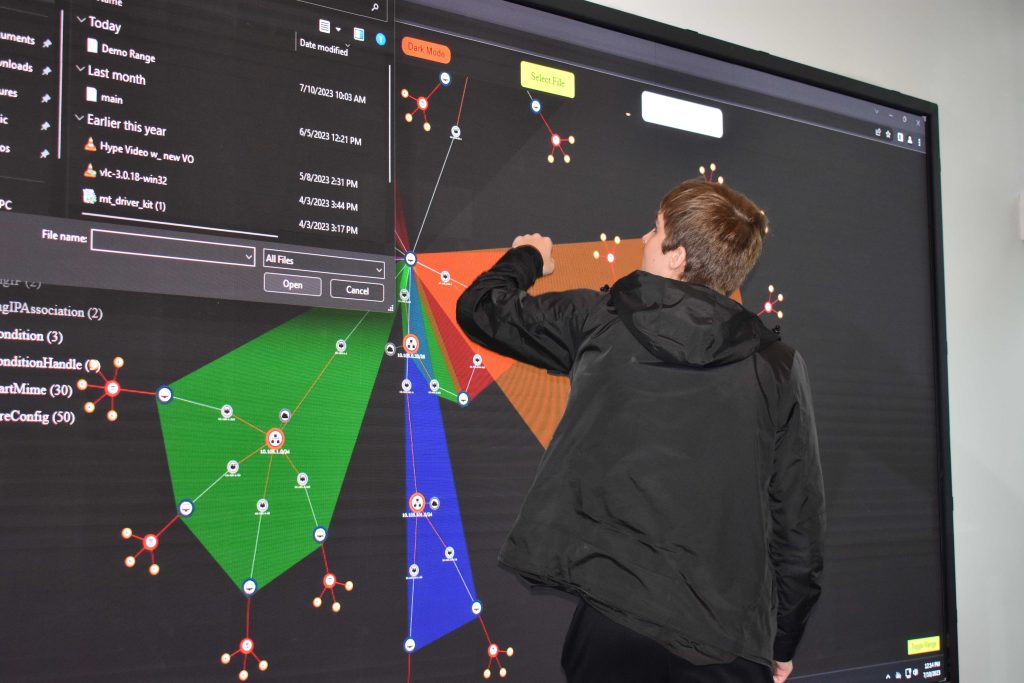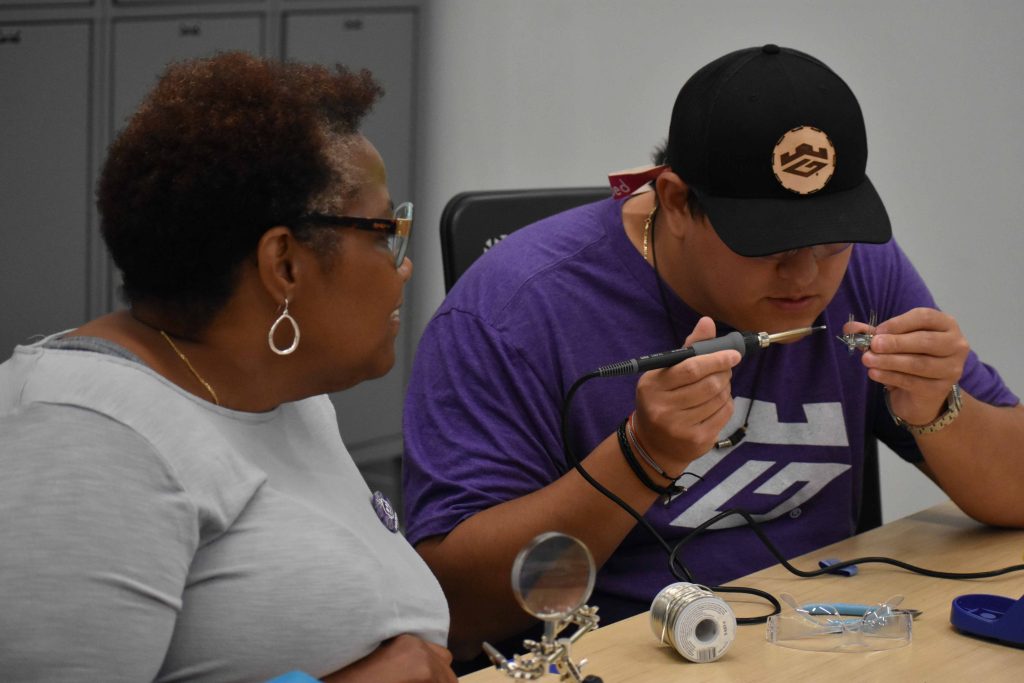 The Georgia Cyber Center has been instrumental in bridging the gap between academia, industry and government agencies. It has provided a platform for these entities to come together, share insights and develop solutions to address the evolving challenges in the cybersecurity landscape.
For SCCS students like Marcus Corulli, the open house was a chance for him to demonstrate just how that bridge works.
Corulli is studying cybersecurity engineering and while earning his degree, he is also working as an intern at the Georgia Cyber Range. During this internship, he has played a vital role as lead developer of the innovative OpenStack topology graph project. Corulli played a pivotal role in crafting visual representations of intricate networks under construction.
"I am really grateful to have this opportunity because my major is cybersecurity engineering, and right now, I am doing software development for them," he said. "So having this new skill is very, very useful, and has opened my eyes to many other opportunities,.
This groundbreaking tool has proven invaluable in enabling clients, regardless of their cybersecurity expertise, to envision the final product through an easily understandable visual topology graph he said. Now, his internship has already landed Corulli a job offer from the Georgia Cyber Range.
The community event and five-year celebration offered more than just a glimpse into the work happening at the Georgia Cyber Center. Attendees had the opportunity to take part in tours, engage in interactive activities and witness demonstrations showcasing the state-of-the-art technologies and innovative projects underway at the center. The event served as a reminder that collaboration between different sectors is not only beneficial but also necessary in the fight against cyber threats.
As the Georgia Cyber and Innovation Training Center celebrates its five-year anniversary, it stands as a testament to the power of collaboration and the importance of investing in cybersecurity education and innovation.
"We are delighted to have established a dedicated hub for the School of Computer and Cyber Sciences at the Georgia Cyber Center on the very first day of the center opening its doors in 2018," said Alex Schwarzmann, PhD, dean of the School of Computer and Cyber Sciences. "This exceptional environment fosters a convergence of academia, industry and government, enabling us to collectively tackle the intricate challenges posed by cybersecurity. In this collaborative setting, our researchers are able to interact with practitioners at the center, and our students have the privilege of engaging with state-of-the-art technologies, gaining invaluable hands-on experience and crafting innovative solutions that directly influence and advance the field of cybersecurity."