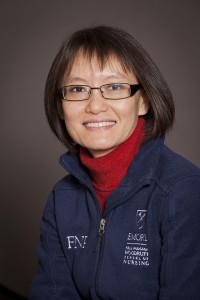 The following is the second segment of an ongoing series about Quyen Phan, a student in the Augusta University Doctor of Nursing Practice Program and a clinical instructor at Emory University. Fearing arrest, Phan fled Vietnam with her family in 1988. This is her story. (Read Part 1 here)
Phan's first attempt at escape failed. Miserably.
The date was Saturday, June 11, 1988.
By that Friday, Phan and her family were already sure of their decision to flee their home country. Their arrangements were made, their supplies – at least for the first two family members – were packed, and their means of escape was clear.
Sneaking out of their home by moonlight, Phan and her father made their way to a nearby dock, where they met with the owner of a small three-person vessel. A transaction took place, presumably handled by Phan's father, and before long, the pair were off under the guidance of their newly hired captain.
The end goal was to eventually meet up with a larger fishing vessel, which would then flee Vietnamese waters entirely.
At the time, escaping Vietnam by boat was a very common tactic for refugees. The method was so prevalent, in fact, that escaped Vietnamese and various human rights organizations took to calling those who fled the country by sea "Boat People." Between 1975 and the early 1990s, thousands of these Boat People successfully fled Vietnam.
Several thousand more failed.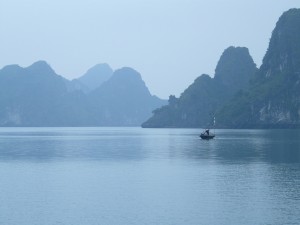 To this day, Phan said the details of what went wrong during her first escape attempt are still unclear.
"It was just unsuccessful," she said. "For some reason, we were not able to make it to the bigger ship. It was too dangerous. We had to return home. Luckily, though, we weren't caught."
As lucky as that return may have been, though, Phan said she remembers the sour mood in her family's home that evening being decidedly dour.
"We had one more night to decide whether to continue on with the plan or not," she said. "We were all scared, but again, my father and mother decided that we could no longer live safely in Vietnam. We had to leave. It was as simple as that."
Another day slipped away without a visit from the government police, and on the evening of June 12, the family's mission was still clear. If there was any hope of survival for their family, it would lay outside of Vietnam.
That evening, Phan and her father stole into the night for the second time. Carrying only the clothes on their backs and a handful of supplies, they made their way to the same, shadowy dock. There, they met with the same captain and, together, fled once more toward the safety of the open ocean.
Phan said she remembers thinking only of the escape at the time, but it's hard to imagine her not wondering what waited for her in China.
After all, the world outside was a mystery.
And it very nearly remained one.
After stepping aboard the larger fishing vessel and settling in for what they expected would be a long and perilous journey, Phan and her father were faced with perhaps the single greatest threat to their escape so far. They had only just gotten their sea legs when the first of many bullets zipped through the air, pinging off the escape ship's rusty, dented hull.
As one, all eyes turned shoreward.
What they found chilled them to the bone.
Sometime during the escape, a nondescript boat had fallen into the refugees' wake. Trailing Phan and her father at a distance, the darkened vessel, whose navigation lights were dimmed ominously, gained speed steadily on its prey after firing several warning shots. The ship, as most pirate vessels did, flew no flag.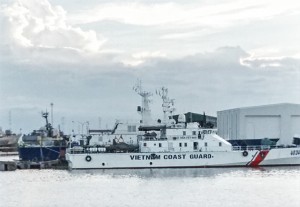 "We found out soon after that these were actually the Vietnamese Coast Guard (VCG) pretending to be pirates," she said. "They eventually caught up to us, and we had no choice but to stop for them."
Incredibly, though, Phan said the "pirates" had no interest in arresting the crew or passengers of the refugee vessel.
"They threatened us," she said. "They said if we didn't give them money, they would take us back to Vietnam, but if we gave them what we had, we could leave. They just wanted our money."
Faced with no other choice, the crew and Phan's father gave the VCG whatever possessions they could scrounge. Satisfied with their catch, the VCG let the refugees go and returned to Vietnamese waters with their lights still dimmed and their flag still unraised.
The robbery was mercifully fast, Phan remembers. But it wasn't the only time she and her father were held up at sea.
Pirates, Phan explained, were a common threat to the newly escaped Boat People.
"A few days out from Vietnam, we ran out of food and water," she recalled. "The current had pushed us toward a large Chinese island. The fishermen there had realized they could make more money from robbing Boat People than they could from fishing, and so we were stopped again."
En route to the island, a Chinese fishing vessel pulled alongside the refugee ship and demanded money from the passengers and crew. When told there was almost nothing left, the crew of the fishing vessel stormed aboard the refugee vessel and took whatever they could find.
It was a cruelty to be sure, but Phan said she believed there must have been an inkling of humanity still left in some of the fishing vessels' crew.
"They were kind enough to give us just enough food and water to make it to Hong Kong," Phan remembers. "We probably survived because of that. But we had nothing left. No money. No possessions. Nothing."
Days later, the refugee ship arrived at the shores of Hong Kong.
Only then, Phan said, did the reality of their situation fully sink in.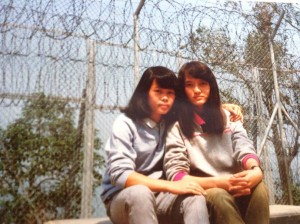 "At sea, I never doubted that I would be reunited with my mother and brother," she said. "Only after all the danger – being robbed by pirates, not once but twice, being shot at, running out of food and water. Only after all those things I experienced did I ever realize there was a chance I might never see my mother and brother again."
While sheltering in the Chi Ma Wan refugee camp on Lantau Island, Phan and her father waited. Her mother and brother were set to leave Vietnam two weeks after she and her father had escaped and understandably, Phan realized, a great deal of time would pass before she was reunited with her family.
To pass the time, she busied herself growing accustomed to life as a refugee.
Though she and her father were fed and clothed, the fact remained that Chi ma Wan was, for all intents and purposes, a prison camp. Managed by the Hong Kong Correctional Services Department, the camp was surrounded by chain-linked fences and barbed wire. Inside, the facility housed several living units, many of which were shared by multiple families.
Phan said it didn't take her long to get used to her new environment. Nor, for that matter, was she discouraged by the conditions in camp. Phan was quick to make friends, and when she wasn't spending time with her father or some of the other teenagers in camp, she said she practiced her English with the aid of dictionaries handed out by Non-Government Organizations. Her family was still fractured, but for the moment, there was still hope.
As the days turned into weeks and the weeks turned into months, however, Phan said a painful realization began to dawn on her and her father.
"My mother and brother were dead," she said. "We were, both of us, sure of it."
Be sure to check Jagwire next week for part three of "From refugee to DNP," an ongoing series about Quyen Phan, one of Augusta University's most fascinating students.