Augusta University's School of Computer and Cyber Sciences is thrilled to announce four more new faculty have joined the school starting this semester.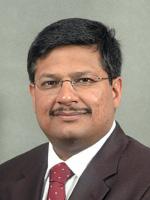 Dr. Gagan Agrawal comes to Augusta University from Ohio State University, where he served as a full professor of computer science and engineering. Agrawal received his undergraduate degree from Indian Institute of Technology, Kanpur, in 1991 and MS and PhD degrees from University of Maryland, College Park, in 1994 and 1996. He served as assistant professor at University of Delaware from 1996 to 2001. Agrawal's research interests include high performance computing (with emphasis on programming and application frameworks, performance modeling and resilience), parallel machine learning and data mining, cloud and edge computing, and scientific data management. He has published more than 275 papers in these areas over his career and has supervised 30 PhD dissertations. Several of his works have received best paper awards or best paper finalist nominations, including from conferences like SC, HPDC, ICS, CCGRID and HiPC. His work has been extensively funded by National Science Foundation and Department of Energy. He has served on editorial boards of IEEE Transactions on Parallel and Distributed Computing, IEEE Transactions on Cloud Computing, and Journal of Parallel and Distributed Computing. He also served on the ACM Dissertation Award Committee, including chairing it for one year. He has also served as a program committee member, area chair or program co-chair for several conferences in his research areas.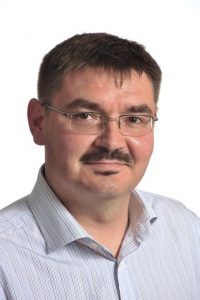 Dr. Leszek Gasieniec is head of the Networks and Distributed Computing Group at the Department of Computer Science, University of Liverpool. He is also the deputy head of NeST: the Networks Sciences and Technologies initiative within the School of EEE/CS, formed to solicit and support interdisciplinary research and industrial collaboration. Gasieniec obtained MSc (1991) and PhD (1994) degrees in computer science at Warsaw University in Poland. Further training included post-doctoral studies at Université du Québec in Canada and Max-Planck Institut für Informatik in Germany. He has been with the University of Liverpool since October 1997, where he was offered chair (full professorship) in algorithms in 2003 and subsequently became the head of computer science, serving from 2012-15. His research was funded by EPSRC, MRC, BBSRC, NERC, Royal Academy of Engineering, Royal Society, British Council, Innovate UK and several industrial partners. He is a member of the EPSRC College. He successfully supervised more than 10 PhD students and several postdocs. Gasieniec published more than 170 articles, attracting over 4,500 citations and Google h-index 36. He has been a member of the TCS editorial board since 2015. He contributed several entries to the Encyclopedia of Algorithms, re-edited in 2016. He was on the award committee for the Prize for Innovation in Distributed Computing in 2009. He regularly serves on program committees for international workshops and conferences, including the most recent contribution to ICALP '19, PODC '19 and SPAA '19.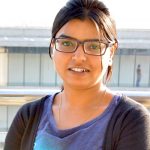 Dr. Nisha Panwar comes to Augusta University from the University of California, Irvine, as a post-doctoral researcher. Panwar joins the School of Computer and Cyber Sciences as an assistant professor. Panwar received her PhD in computer science at Ben-Gurion University of the Negev, Israel, in 2016. She received her master of technology degree (M.Tech) in computer engineering from the National Institute of Technology, Kurukshetra, India, in 2011. Her research interests include computer network and communication, data privacy in Internet of Things (IoT), security aspects in vehicular networks, smart homes/buildings and distributed algorithms.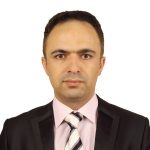 Dr. Reza Rahaeimehr joins the School of Computer and Cyber Sciences as an assistant professor. He received his Ph.D. in computer science and engineering from the University of Connecticut in 2019. He has over 14 years of academic experience as a computer science instructor at Shariaty Technical University in Iran. Rahaeimehr also has industrial experience as a software developer, analyst and project manager. His research interests are in applied security and cloud computing.
"We are elated to have four more faculty joining the School of Computer and Cyber Sciences," says Dean Alex Schwarzmann. "This substantially increases our research momentum in the areas of high performance and cloud computing, machine learning, algorithms, distributed systems, and network and system security. We now have 10 excellent new faculty who joined the school in the current academic year, and I am not aware of any other national university that was able to add so much research talent in one year."
The School of Computer and Cyber Sciences anticipates continued growth as it pursues expansion of its faculty this academic year. Interested in learning more about Dr. Schwarzmann's "Thirty in Three" recruitment plan? The latest issue of Cyber Augusta breaks down why this plan is so vital to the growth of the school.