When former Augusta Mayor Deke Copenhaver wrote his book, The Changemaker: The Art of Building Better Leaders, he wanted to provide the younger generation a roadmap to help them look at politics differently.
"You don't have to go negative. You don't have to sling mud," said Copenhaver, who won three elections during his nine years as mayor of Augusta. "I believe if you provide people with an alternative, they'll go to it."
In The Changemaker, published earlier this year by ForbesBooks, Copenhaver explains that there is a need for more leaders who are not afraid to do something different in the service of a good cause.
"Changemakers are not perfect; they're not saints," Copenhaver writes. "They're just people like you and me who are willing to roll up their sleeves and get their hands dirty."
During his time in office from 2005 through 2014, Copenhaver believes he offered Augusta a fresh alternative in leadership.
"Part of the reason that I got elected mayor the first time when I ran at 38 years old, was we had a bunch of 20- and 30-something-year-olds working on the campaign that knew nothing about politics," Copenhaver said, chuckling. "But there was an energy there and an enthusiasm that people rallied around. I believe, if it can be done here in Augusta, it could be done in other places as well."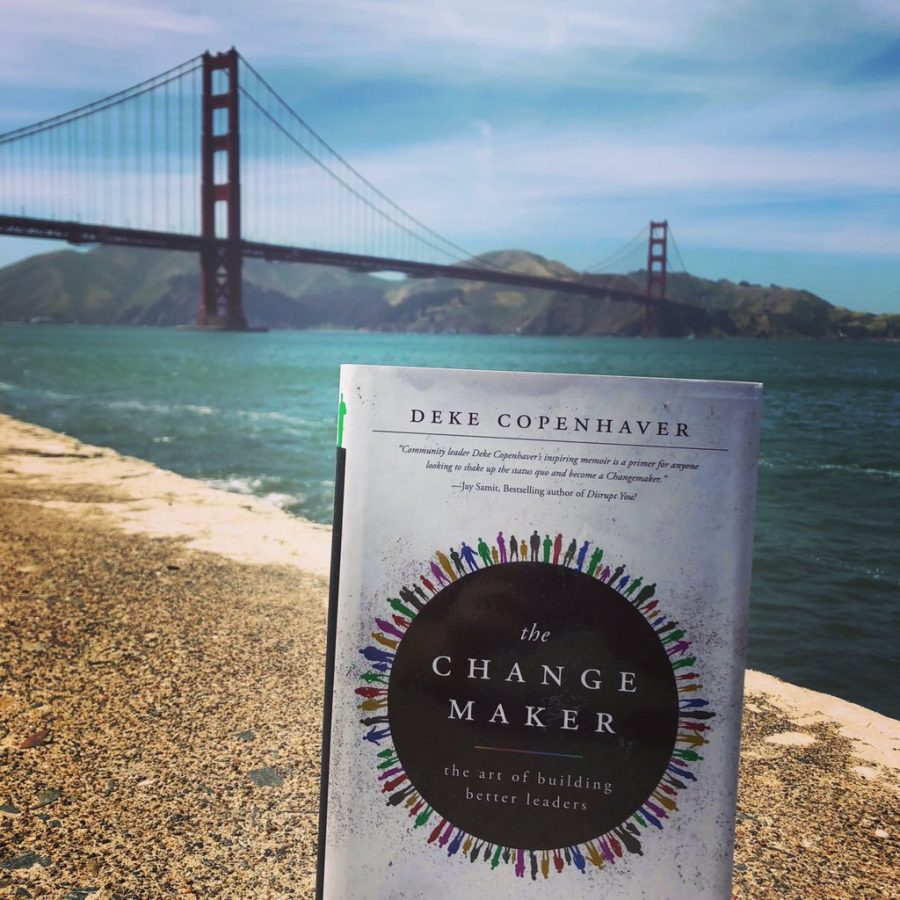 Reaching readers across the globe
Since the release of his book in May, Copenhaver has been overwhelmed by the positive reactions from readers all over North America, Australia and the Ivory Coast in west Africa.
"When the book first came out, people were posting pictures of it in front of places like the White House or the Golden Gate Bridge," Copenhaver said. "And I had a guy reach out to me to say, 'I just wanted to let you know, this book has not just made it to the West Coast, it has made it to Africa."
The man was an economist living in the Ivory Coast, who happened to stumble across Copenhaver's book online.
"He told me, 'The other day, I had a sleepless night where I decided the best term to describe myself was 'changemaker' and I wondered if there was anybody else out there that thought like me, so I Googled the term and came across your book,'" Copenhaver said. "So, this guy living in the Ivory Coast, who was educated at the University of Oxford, somehow discovered my book. And that was the first week the book was out."
Just last month, Copenhaver learned students from the University of Texas at El Paso were reading and discussing his book at the college's Student Engagement and Leadership Center.
"All of a sudden, students from UTEP started putting pictures of themselves reading my book on Twitter and Instagram," said Copenhaver, who is an alumnus of Augusta University's Class of 1992. "So, I reached out to UTEP and asked, 'How in the world did you find out about my book?'"
Julianne "Jules" Flores, the coordinator for Leadership Programs, explained that one of their students was assigned to find a current book on leadership that would appeal to the entire group and she chose The Changemaker.
"They now want me to come down and speak in the spring," Copenhaver said. "That is one of the coolest things about the book. It's great having Forbes as a platform, but the book is really spreading organically. It just went viral."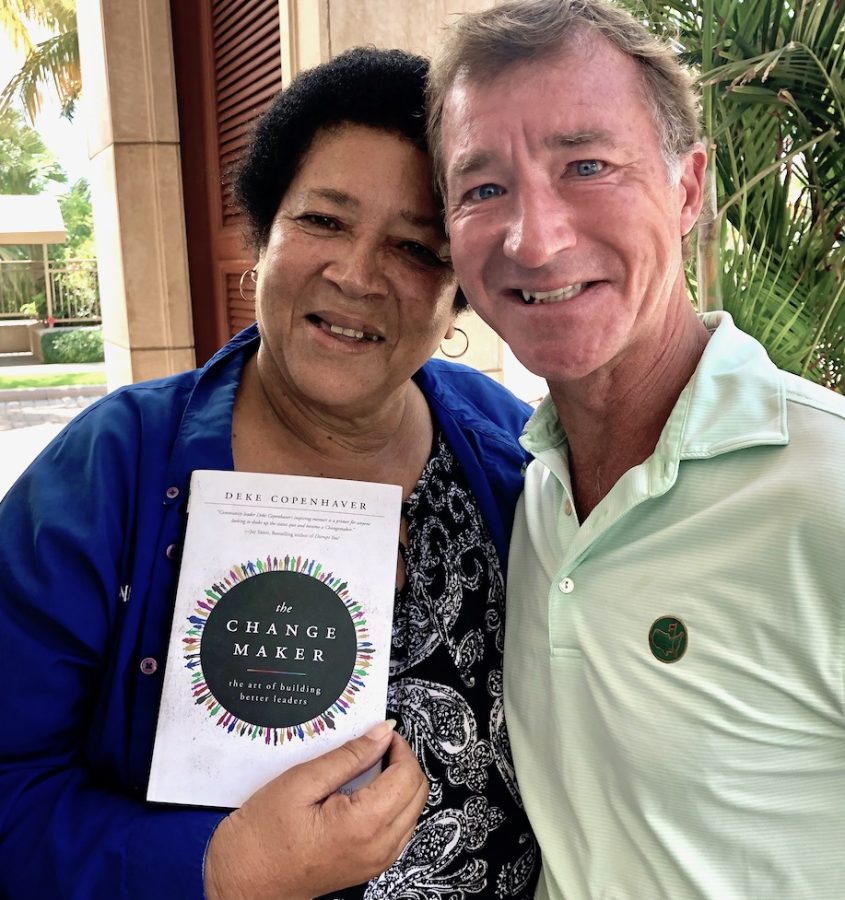 More than a book, it's a 'movement'
To help promote his book, Forbes invited Copenhaver to attend a conference for authors led by a professional speaker and coach from Singapore named Deborah Torres Patel.
"I have never been nervous before speaking in front of people, but I was a little nervous with her because she's in the Speaker Hall of Fame," Copenhaver said, explaining that Patel was given the Asia Professional Speaker Hall of Fame Lifetime Achievement Award and she was the first woman to be chosen as a Forbes' Speaker Thought Leader. "I was talking about my book and after I finished, she said, 'This sounds like more than just a book. It sounds like a movement.'"
Copenhaver said that's exactly the message he was hoping to send to readers.
"We've got to get back to the idea of public servants versus politicians," Copenhaver said. "Somebody asked me the other day, 'How do you fix Washington? And how do you fix Congress?' My answer was, 'I don't know, but I can tell you this: If we get a lot more people at the local level offering themselves for public service, and not a career in politics, just imagine the improvements that we'll make."
In his book, Copenhaver writes there are "seven attributes" of changemakers: Creativity, courage, connecting, transparency, listening, composure and character.
"A question I get a lot is, 'Which is the most important of those characteristics?'" Copenhaver said. "To me, character, by far is the most important. If you don't have character, some of the other ones don't really matter.
"If you have to compromise your character to win an election or get ahead in business, I would rather lose the election or not get ahead."
Recruiting a new generation
Another question Copenhaver is frequently asked is whether he is considering another run for office.
"In my opinion, people hang onto their power or control long after their shelf life," he said. "I honestly believe the calling in my life at this point in time is mentoring the next generation of leaders. In fact, I'm out there recruiting now, trying to get younger people to run for the Augusta Commission."
Copenhaver is currently supporting Sean Mooney, a 32-year-old downtown merchandise designer, in the race for the District 3 seat on the Augusta Commission.
"Next year, there are five commission seats that are up for grabs," Copenhaver said. "I believe if you can get a group of young, forward-thinking people to run for the commission, you could completely change the character of the commission. That can happen next year."
If Augusta could get more public/private partnerships working together for the betterment of the city, Copenhaver believes nothing could possibly stop this area's growth.
"Somebody told me the other day, 'You are the millennial whisperer,'" Copenhaver said, laughing. "But I get as much out of mentoring them as they will ever get from me being a mentor to them."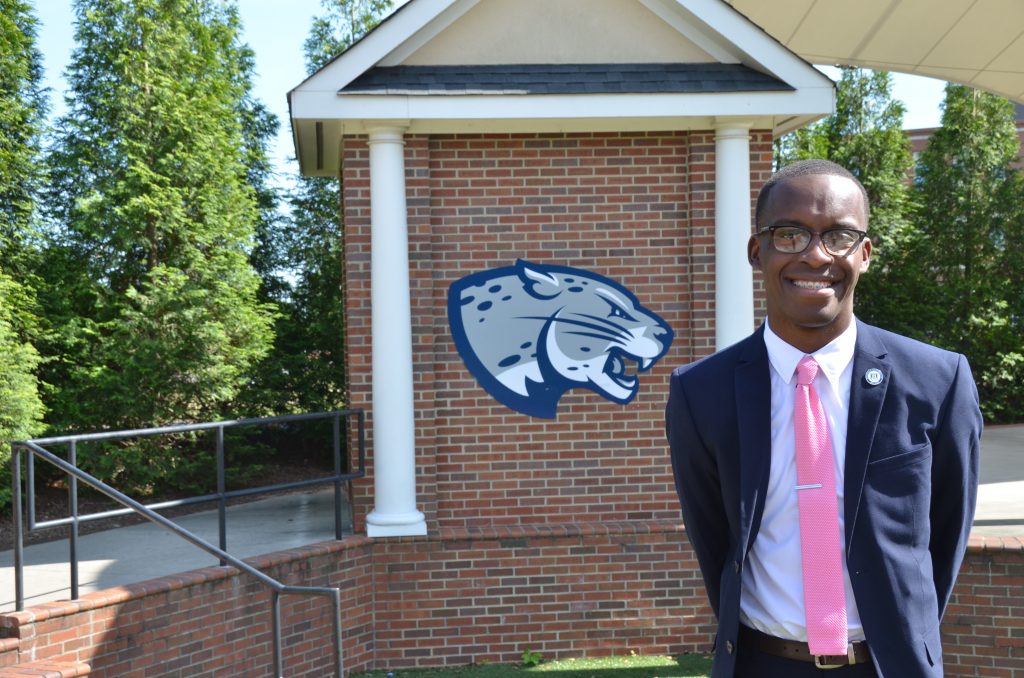 In fact, Copenhaver recently met with LeDarius Scott, Augusta University's former Student Government Association president, to talk about The Changemaker.
"LeDarius reached out to me because he had read the book and he just wanted to talk to me about it," Copenhaver said. "He's considering running for office. We had lunch and I told him, 'LeDarius, you should run now.' He was like, 'I am 21 years old.'"
Copenhaver insisted that age doesn't matter.
"I told him, 'If you were the president of the student government at Augusta University, you know more about governing than a lot of people sitting in the commission chambers these days,'" Copenhaver said, chuckling. "I told him that he should go for it."
Strong ties to Augusta University
Copenhaver said he couldn't be more pleased that his book is successfully reaching the younger generation, including students from his alma mater.
"I have such strong ties to Augusta University," Copenhaver said. "It is just such a driving engine for growth here in Augusta."
Copenhaver acknowledged he actually began his college career at University of Georgia, but was thankful to transfer to Augusta University.
"I went to the University of Georgia when I was 17 years old and I had a very difficult time finding my way to class," Copenhaver said, laughing. "I was actually asked to leave the University of Georgia three times. Obviously, that wasn't a request and I wouldn't recommend that to anyone. But I tell people, 'I learned more talking my way back into the University of Georgia than I ever did in any class there.'"
In the end, transferring to Augusta University helped him find his path in life, Copenhaver said.
"It finally got to the point that I decided, 'I need to go home to Augusta and get my degree,'" he said. "I came back and got to work at Augusta University. I did two years of coursework in a year."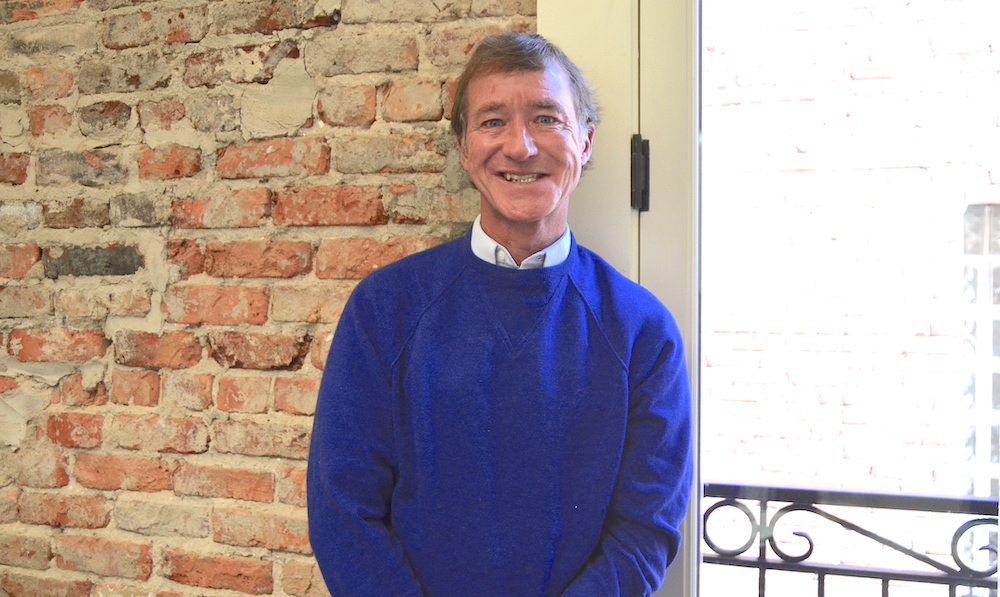 Copenhaver said he thrived at Augusta University because of the smaller class sizes and attentive professors.
"At UGA, you had classes with 300 people. And that, for me, being 17 years old, I thought, 'Nobody is going to miss me in a class full of 300 people,'" Copenhaver said. "Augusta University was a completely different experience. In fact, I had a really good GPA at Augusta University."
"I proudly graduated with a political science degree that I used later in life when I became mayor," Copenhaver added. "So, I truly value my time at Augusta University."