Earlier this year, Dr. E. Nicole Meyer, a professor of French at Augusta University, was literally speechless after learning she had been appointed a chevalier, or knight, in the Ordre des Palmes Académiques by the Republic of France.
"I was actually in a meeting with the French Embassy the day I found out," Meyer said, smiling. "The cultural attaché said, 'I have some news for you.' When he told me, I was so moved that I became silent, which is not my standard state. It was a very pleasant surprise because the Palmes Académiques is one of the oldest honors given by the Republic of France."
The Ordre des Palmes Académiques, which is French for "Order of Academic Palms," is a national order bestowed by the French Republic as a declaration of recognition and admiration for those who have dedicated their life, their energy and their talent to the French culture and language.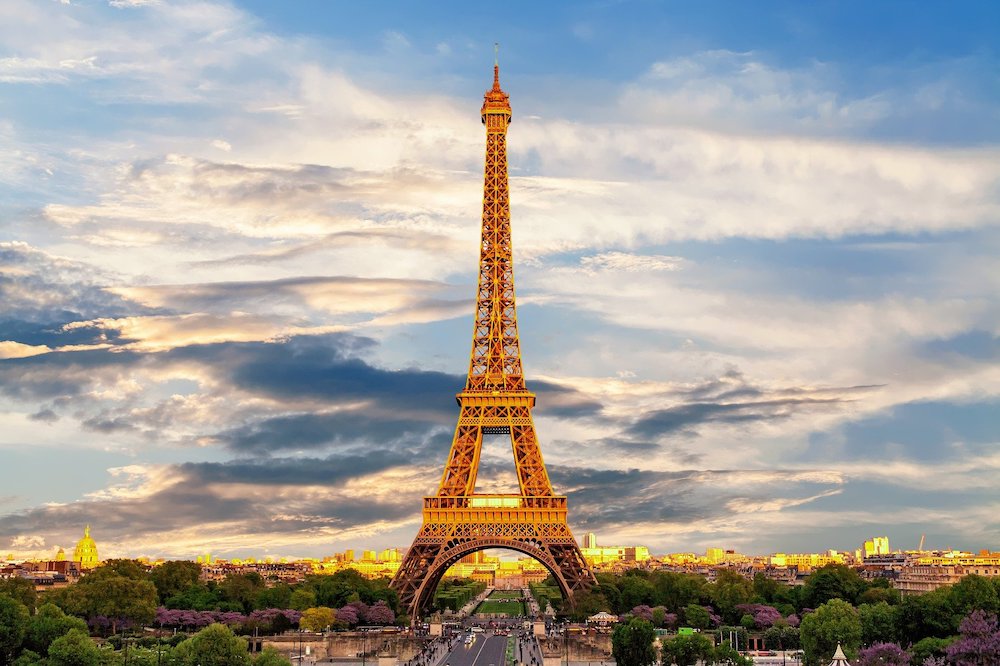 The honor of Academic Palms was instituted by Emperor Napoleon in 1808, initially to recognize the high merits of French university professors, and later on to thank and distinguish all people who, regardless of their title, contribute outstandingly to the promotion of the French language and culture in France and abroad.
"It's the highest honor that one can get, so I'm very excited," Meyer said. "It constitutes the third national order of recognition, after the Legion of Honor and the Order of National Merit, in France. I even received a letter from the French ambassador himself, as well as a copy of the original decree for all who received this honor."
Regularly, the Republic of France awards this honor twice a year, but due to the COVID pandemic, the awards ceremony scheduled for July 14, 2020, did not occur.
"The French Embassy actually sent me the list of people who received this honor across the world, and it's not a long list," Meyer said. "So, it's even more precious to me."
Once the COVID pandemic is over, Meyer understands that the French Embassy will hold a ceremony in a city of her choosing — either Augusta, Atlanta or Washington, D.C. — where she will be honored and receive the Palmes Académiques medal.
According to Mathieu Ausseil, the education attaché of the French Embassy in Washington, D.C., the medal was originally made up of an olive branch and a laurel branch.
"The olive branch symbolizes strength, wisdom, depth, and peace. The laurel branch symbolizes victory," he wrote in a statement. "These branches are supported by a purple band, the mixture of red and blue, two colors which are dear to France."
Meyer has published books including two co-edited volumes such as Rethinking the French Classroom: New Approaches to Teaching Contemporary French and Francophone Women (Routledge 2019) and Teaching Diversity and Inclusion: Examples from a French-Speaking Classroom (Routlege 2021). Her current book project is Fractured Families in Contemporary French and Francophone Women's Autobiography, from which two related articles are in press.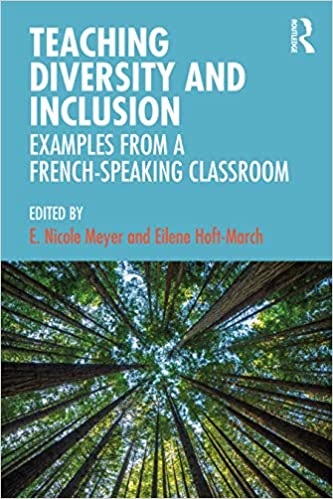 She is also the vice president of the international organization Women in French; editor of French, Francophone and Comparative Literatures for the Rocky Mountain Review; chair of an American Association of Teachers of French National Commission; and member of the AATF National Standards for French Task Force and the AATF National Diversity Task Force.
"It is a little bit of a mystery about how you are appointed to receive this honor, so it really was a surprise," Meyer said. "I will say, my books have made a splash and they were well reviewed, so that might be a factor in receiving this honor. I also work closely with the embassy and the international chamber of commerce, which is in Paris, as chair of the national commission for French for Specific Purposes of the American Association of Teachers of French.
"In fact, I've been honored to be invited by the embassy to give talks. This past year, it was done virtually."
Dr. Kim Davies, interim dean of Pamplin College of Arts, Humanities, and Social Sciences at Augusta University, said this is a well-deserved honor for Meyer.
"This is one of France's oldest and most prestigious civic honors," Davies said. "The fact that our own professor of French, Dr. Nicole Meyer, has been named a chevalier, or knight, in the Ordre des Palmes Académiques is incredibly wonderful."
Dr. Christina Heckman, a professor of English at Augusta University, said Meyer is now part of an exclusive group of outstanding educators and international leaders who have changed the world.
Some past recipients of this honor include Queen 'Masenate Mohato Seeiso of Lesotho, who was an activist in HIV/AIDS prevention; Léopold Sédar Senghor, the first president of Senegal; Janie McCarthy, an Irish teacher who participated in the resistance against the Nazis during World War II; Itamar Rabinovich, the former president of Tel Aviv University and Israeli Ambassador to the United States; and Hatoon Ajwad al-Fassi, an activist in Saudi Arabia jailed for her efforts to promote women's rights.
"It is unprecedented, to my knowledge, for an Augusta University faculty member to be included in this order of merit, the longest-standing honor granted to a civilian by the French Republic," Heckman said. "Previous recipients include educators, human rights activists, ambassadors and leaders of nations from around the world. That Dr. Meyer has been invited to join this diverse and august global company is a tribute to her expertise, hard work and dedication to the many fields in which she participates.
"Through her appointment, the story of these individuals, including Dr. Meyer herself, has become the story of Augusta University as well."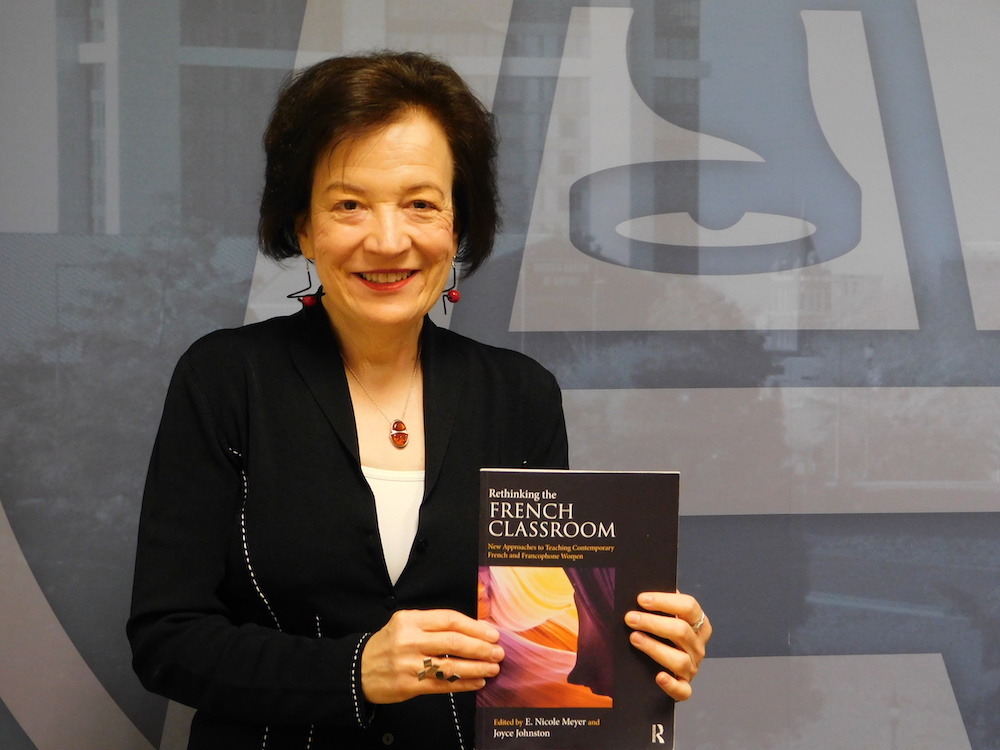 Dr. Catherine Daniélou, the senior associate dean for Undergraduate Academic Affairs and an associate professor of French at the University of Alabama-Birmingham, is a friend and colleague of Meyer. Daniélou also received the Palmes Académiques honor from the Republic of France a few years ago.
"This honor is extremely special," Daniélou said. "I was a first-generation college student from France. My parents never were able to go to college. In fact, my mom basically educated herself as a lifelong learner appreciative of literature and art history. When I won the Palmes Académiques about eight years ago and told her on the phone, my mom cried."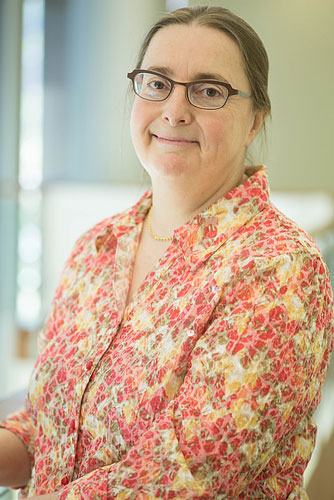 The Palmes Académiques honor is highly respected and widely known throughout France and Europe, Daniélou said.
"For many families, winning the Palmes is the top honor," she said. "It would be the equivalent of winning the Legion of Honor. So, it's extremely rare to win it. Even among professors in France, it's very difficult to win. My mother is so proud that I received the Palmes."
Daniélou said she is overjoyed that Meyer is receiving the honor because she is dedicated to promoting the French culture and language.
"It would be hard to find a French professor in this country who hasn't met Dr. Meyer somewhere," Daniélou said. "She's very visible and extremely active. It's rare to find someone who works at the level that Nicole works. And to be recognized, as an American, by another entity across the ocean, I think is extremely special.
"It's a great honor from the French government and I think it helps you look back on your entire career and really see what you've accomplished. The Palmes is a validation that you are a special professor and your work is truly valued."
When Meyer told her colleagues, friends and family about the honor, many were eager to attend the ceremony when the date and location are confirmed.
"I called my son who lives in Boston and he immediately asked, 'Can I tell my friends about this?'" Meyer said, laughing. "He was really excited. It was just so sweet. He wants to fly down for the ceremony."
Meyer's students were also thrilled about the announcement, she said.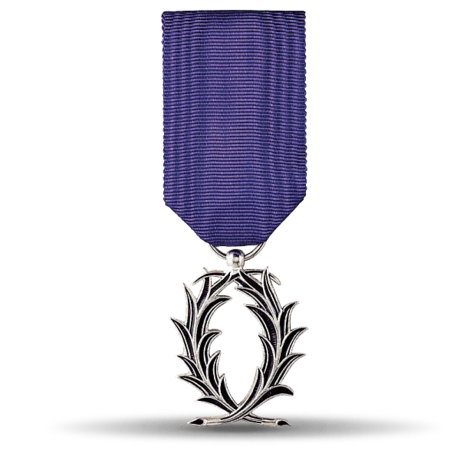 "I had to tell them about it because my smile was as big as it could be after I found out," Meyer said. "They all congratulated me. It was very special."
Meyer only wishes her mother were still alive so she could help her celebrate this tremendous accomplishment.
"In my family, I'm the first born in America, so I'm sad that my mother is not alive for this, because she spent a good part of her life in England," Meyer said. "She would have been over the moon.
"But I will be thinking about her at the ceremony. I just want to soak it all in. It's still hard for me to believe, but I feel truly honored."