A section of Goss Lane behind the Interdisciplinary Research Center (CA building) will be reduced to one lane from 8 a.m. to 3:30 p.m. Saturday, March 13, for sewer work.
The diagram below shows the affected area of Goss Lane. The work is being performed on the weekend to limit interruptions, and a flagman will be there to assist with any traffic or access issues.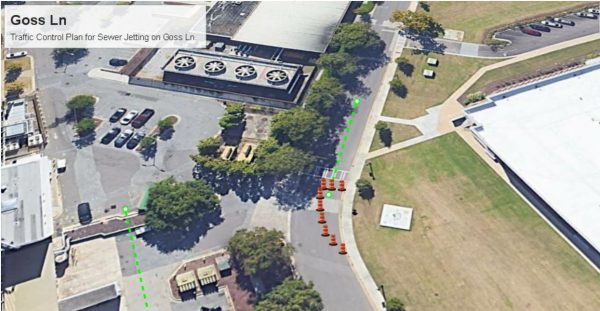 Parking Deck 4 on Goss Lane near the Student Wellness Center will remain accessible via John Wesley Gilbert Drive at the Dental College of Georgia.
For the latest information on this and other campus construction projects, please visit the Pardon Our Progress page in Jagwire.