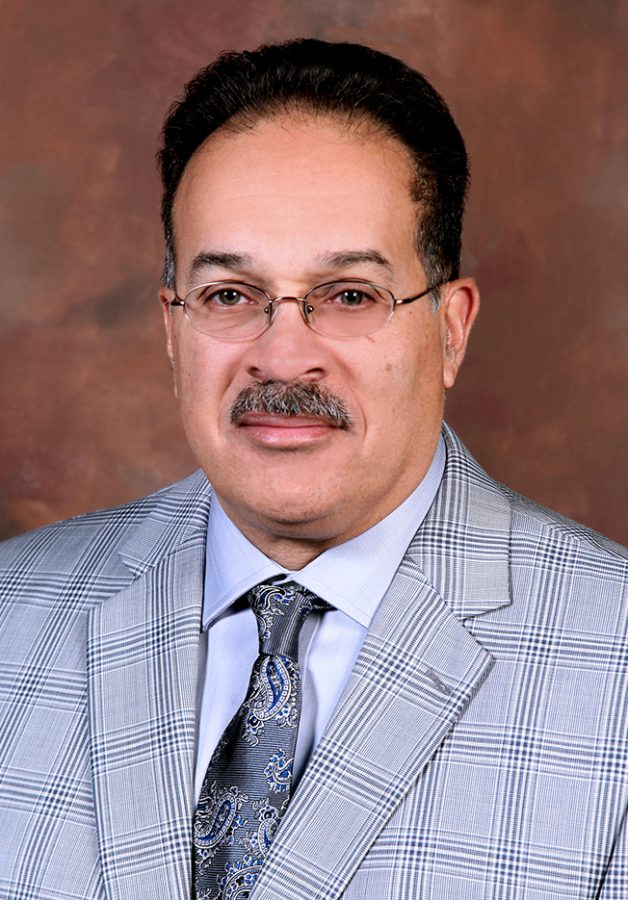 Dr. Kenneth J. Vega, an expert in gastroesophageal reflux disease and ethnic/gender variations in Barrett's esophagus, is the new chief of the Division of Gastroenterology and Hepatology in the Medical College of Georgia Department of Medicine.
The chief, who comes to MCG from National Jewish Health in Denver, Colorado, where he also was chief of gastroenterology, joined the MCG faculty April 15.
"We look forward to Dr. Vega's leadership as we continue to grow our clinical practice, develop new niche treatment areas and identify opportunities for research within the division," said Dr. Michael Madaio, department chair and Virgil P. Sydenstricker, MD, Chair.
Vega's clinical expertise includes treatment of all manifestations of gastroesophageal reflux disease, including Barrett's esophagus, esophageal motor disorders, peptic ulcer disease and colonoscopy for colon cancer screening. His research interests are focused on gastrointestinal reflux disease, Barrett's esophagus, esophageal stem cells, esophageal motility, epidemiology of gastrointestinal cancers and ethnic/gender disparities in gastrointestinal disease, treatments and outcomes.
Prior to joining National Jewish Health in 2016, he had been at the University of Oklahoma Medical Center, where he was associate director of the Gastroenterology Fellowship Program and director of research for the Division of Digestive Diseases and Nutrition.
Vega is a 1988 graduate of the Cornell University Medical College, now Weill Cornell Medicine, completed his internal medicine residency at Boston City Hospital, and his fellowship in gastroenterology at Temple University Hospital in Pennsylvania.
He is a member of the Board of Trustees of the Association of Academic Minority Physicians, the Gastroenterology Training Exam Subcommittee of the American Gastroenterological Association and the editorial board for the World Journal of Gastrointestinal Pharmacology and Therapeutics. He also recently completed a term as president of the Arkansas Oklahoma Endoscopy Society.
Vega retired from the U.S. Army National Guard with the rank of Colonel in 2013, following three overseas deployments where he provided medical support for Operations Iraqi Freedom and Enduring Freedom.